The Josei genre is like the feminine version of the seinen genre. It's aimed at adult women, but that doesn't mean others can't enjoy it too. The stories are often dramatic and severe and deal with important issues.
Some of the series in this genre can be lighter and funnier, like office-based romantic comedies, but there's much more to explore. The selected series will be listed in chronological order.
Just a heads up, not all of these series were fully adapted, so you might want to check out their manga to find out how they end.
Best Josei Anime
1. Koukyuu no Karasu (2022)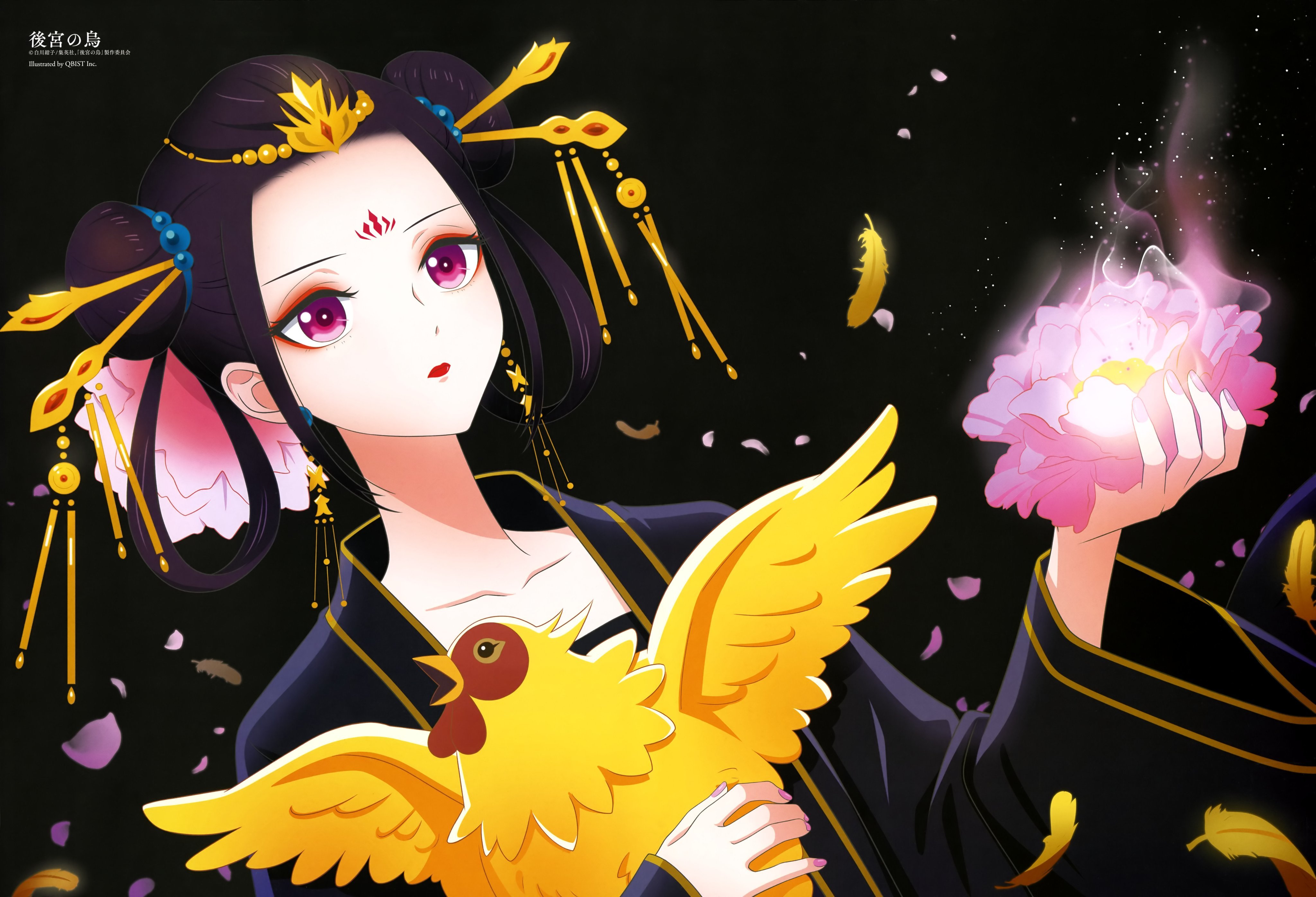 Seasons: 1
Episodes: 13
Within the royal court, there is a consort who does not have to do night work. Her name is the Raven Consort. She is said to be skilled in the dark arts, and if you ask her for help finding a lost person or freeing a soul, she will surely do it. However, her connection to the palace is dangerous, as a legend says that she and the Emperor must never cross paths.
But that does not scare the young emperor who has just been named as such. His empathy, good faith, and big heart are palpable, and the Raven Consort has difficulty keeping him at bay.
Based on a beautiful light novel, The Raven of the Inner Palace is a story filled with magic, intrigue, mythology, and a bit of romance. It is the most recent proposal among the Josei manga adaptations, and we cannot stop recommending it.
2. Kami Kuzu☆Idol (2022)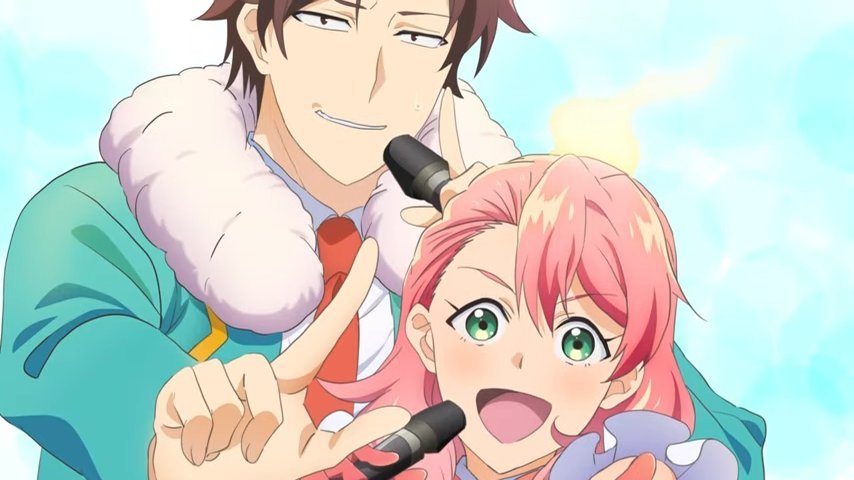 Seasons: 1
Episodes: 10
Yuuya Niyodo is part of an idol duo called ZINGS. While his partner Kazuki always does her best, Yuuya has become cynical about work. He only does it for the money. He is indifferent to his fans, doesn't want to take the job seriously, and finally, his company decides to give him an ultimatum: either get serious or get fired.
Here enters his life Asahi Mogami, a young woman dressed in bright colors whose dream of being an idol ended before it began. It turns out that Asahi is a ghost, a spirit that only Yuuya can see. When Asahi discovers Yuuya's apathy for her dream job, she goes into a rage that leads her to possess the boy's body.
Yuuya now has Asahi's soul, and he believes that his job will become easier now that he has the motivation. But it is not the case since the girl wants to awaken that passion that every idol should feel for her profession.
3. Koroshi Ai (2022)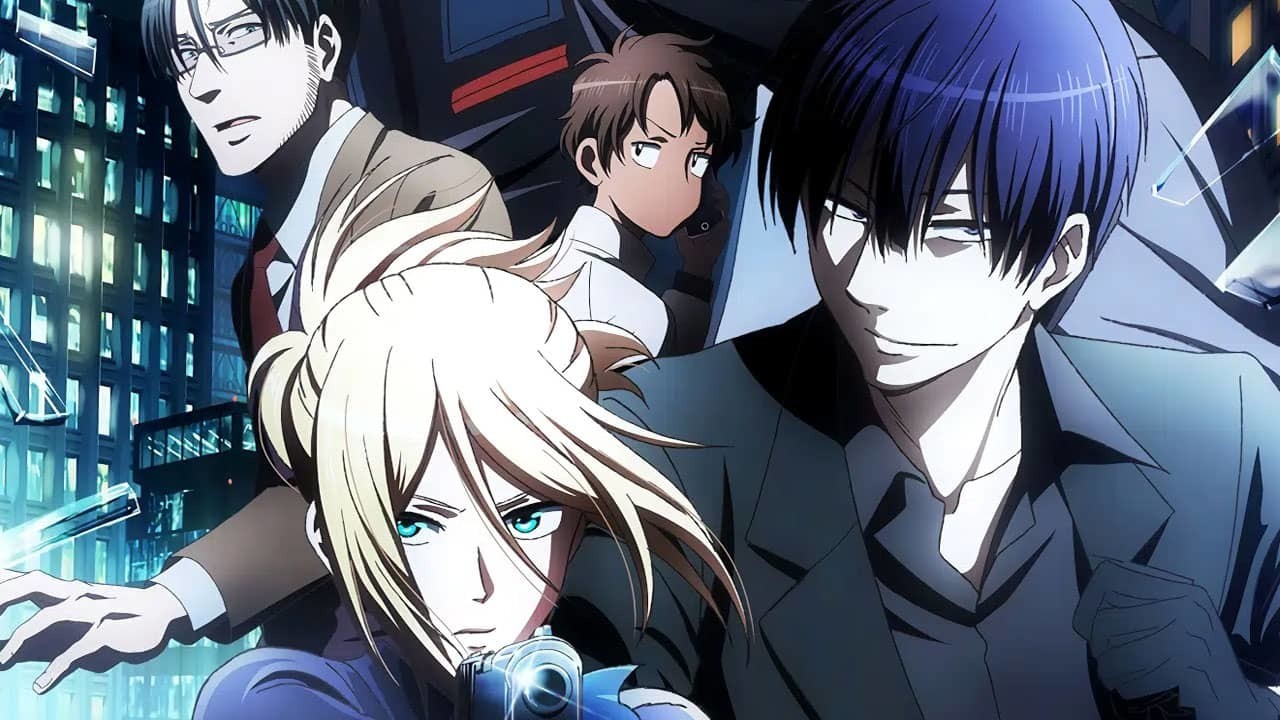 Seasons: 1
Episodes: 12
Chateau Dankworth is a bounty hunter who has never met the first person who can stand up to her. But things get complicated when her company asks her to hunt down Song Ryang-ha, a man who has appeared in her life before and seems to be interested in her.
It turns out that Ryang-ha is a skilled assassin who was part of a large organization, and his contacts are invaluable. Chateau comes up with a trade. In exchange for a date with him, the man must give him information about his current targets, whether they are dead or alive.
They start working together, but their new relationship puts a target on both of their backs. Can they get out of this alive?
4. Wotaku ni Koi wa Muzukashī (2018)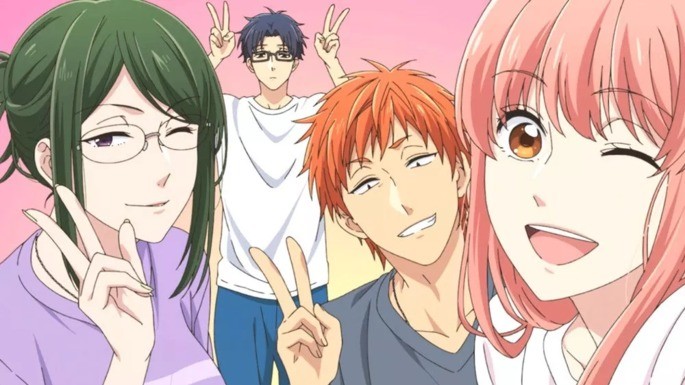 Seasons: 1 + OVAs
Episodes: 11 + 3
Narumi, a young office worker, starts from scratch at her new job. She has decided to hide her biggest hobby: she is an inveterate fujoshi who writes doujinshi since she cost him her previous job. Hirotaka, for his part, is quiet and highly skilled, but he is obsessed with video games.
Both have known each other since they were children. After Narumi tells Hirotaka that she has never had any luck in relationships because all her boyfriends are "normal," Hirotaka proposes they start dating. She reluctantly agrees, but once the relationship is established, they realize there is a lot of chemistry between them.
5. Shouwa Genroku Rakugo Shinjuu (2016)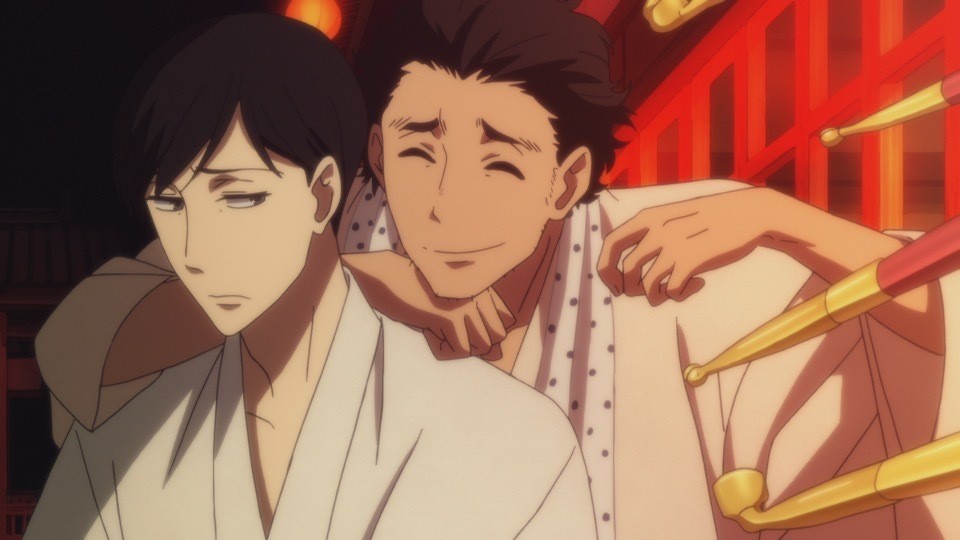 Seasons: 2
Episodes: 13 + 12
Yotaro is a former yakuza member who has just been released from prison. Now his new goal is to learn about rakugo , a Japanese theatrical style of comic storytelling. During his time in jail, he learned about art through a great performer, and he decided to meet him to start changing his life for the better.
In the process, he meets Konatsu, the rude young woman under the distinguished interpreter's wing. The young woman wants to improve her performance, inspired by her father, Sukeroku Yuurakutei, who used to be very distinguished in the rakugo world until his death.
In this adaptation, we will see stories from the past and present. We will meet the predecessors of the protagonists and discover their passion for art while always maintaining respect for the beautiful art of being a rakugo storyteller.
6. Love Stage!! (2014)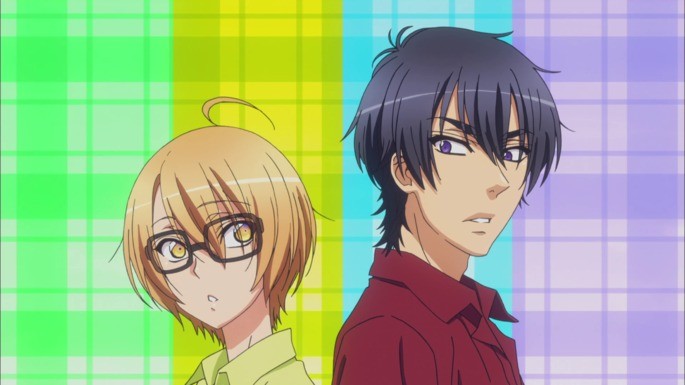 Seasons: 1 + OVAs
Episodes: 10 + 1
As we mentioned earlier, in the genre for the josei demographic, it is not strictly necessary for the protagonist to be female. Many Yaoi manga are josei because they are made for women. Love Stage!! is an example of them.
Izumi Sena is an eighteen-year-old college student who dreams of becoming a mangaka. His entire family is in the entertainment business, so they think Izumi should too, but she is not interested in going into that world.
However, ten years ago and due to certain special circumstances, he was part of filming a wedding announcement. In said commercial, Izumi played the role of a girl who had to catch the bride's bouquet, whose child co-star was Ryōma Ichijō.
The company behind that advertisement wants to recreate a new version with the girl and boy from back then, which means that Izumi will have to wear a wedding dress, being a man. The boy from that commercial, now an idol, Ryōma, turns out to be in love with Izumi, and even after discovering that she is not a girl as she had believed, her feelings do not change.
7. Shirokuma Cafe (2012)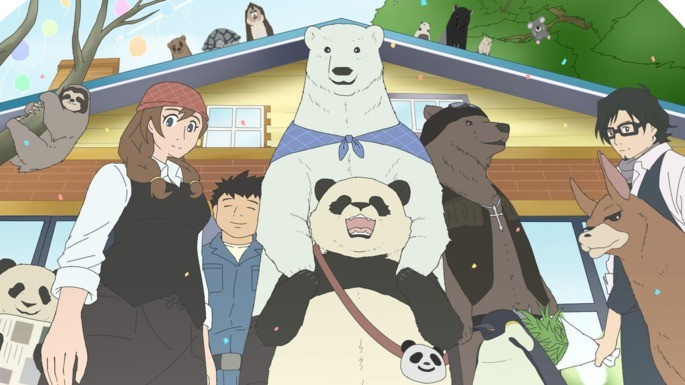 Seasons: 1
Episodes: 50
The story of Shirokuma Cafe takes place in a very peculiar cafe. Its owner is Shirokuma (which means white bear), who is charismatic and an excellent host… but he is a polar bear. The cafe is located near the local zoo and is a favorite place for animals and humans to hang out after work. Shirokuma is helpful and attentive, constantly conversing with his customers in a friendly manner.
The story is based on a group of animals interacting with humans in this curious cafe. This series is simple but infinitely entertaining and endearing due to its formula.
8. Chihayafuru (2011)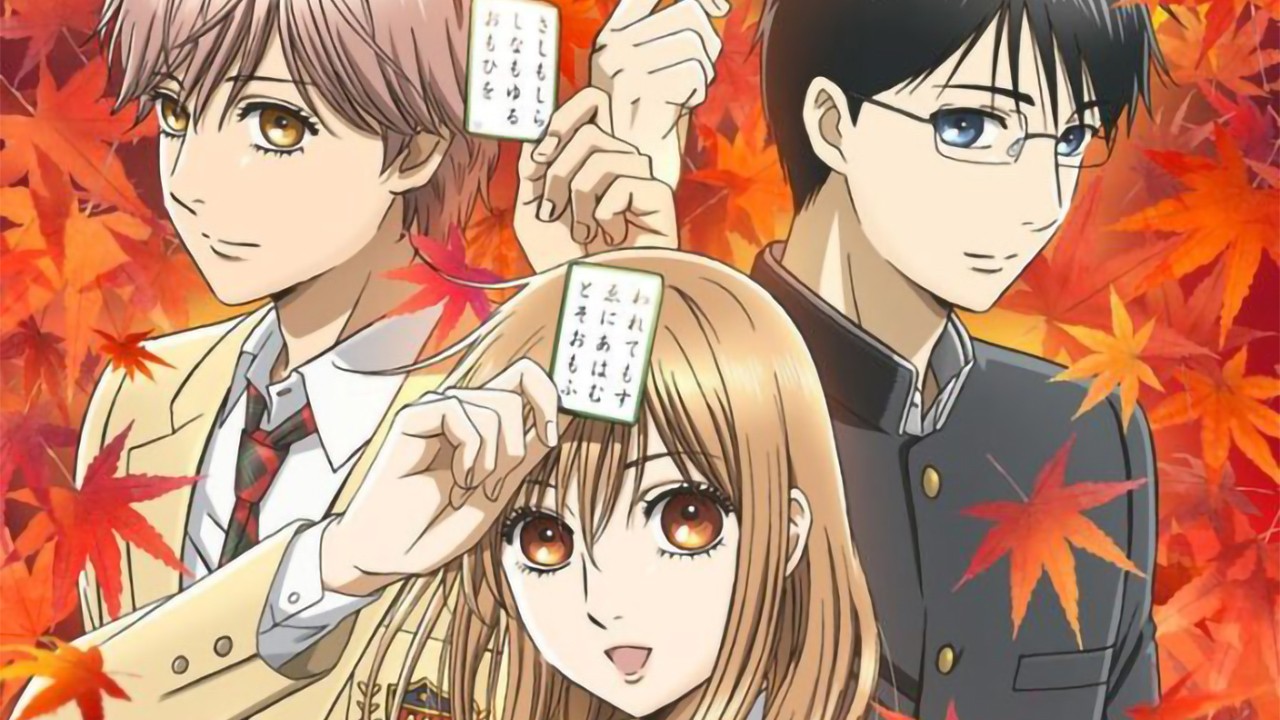 Seasons: 3
Episodes: 25 + 25 + 24
Chihaya has always dreamed of seeing her sister become a model. But after defending her classmate Arata from a bully, who turns out to be her childhood friend, she discovers the world of karuta, a competitive card game.
The game is based on an anthology of poems, and you need to have an excellent memory, agility, and support. After reconciling both young people from the story's beginning, they enter the Shiranami society to learn to play. Now, Chihaya's destiny is brighter than ever: she dreams of becoming the queen of Karuta.
In addition, the three of them will establish an extracurricular group together at their school to play Karuta. They will be joined by many interested students, creating a colorful and very funny cast.
9. Usagi Drop (2011)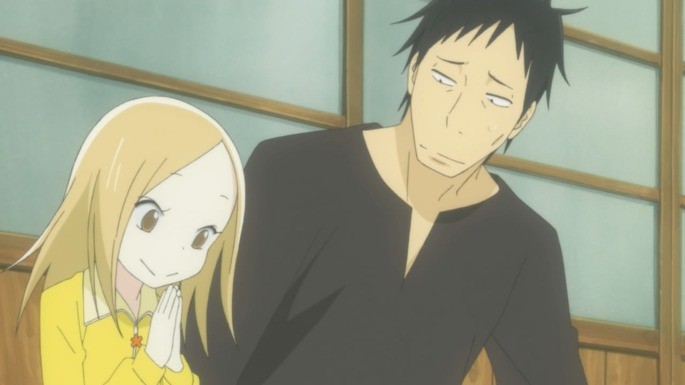 Seasons: 1
Episodes: 11
When Daikichi, a 30-year-old man, returns home for his grandfather's funeral, he meets Rin, his grandfather's illegitimate daughter, with an unknown woman.
The girl is a "shame" for all relatives, and no one intends to take care of her. Daikichi, annoyed by the attitude of his relatives, decides to stay with Rin, despite being single and having no experience with children. As Rin becomes a part of his life, Daikichi discovers how hard it is to raise a child alone.
10. Kuragehime (2010)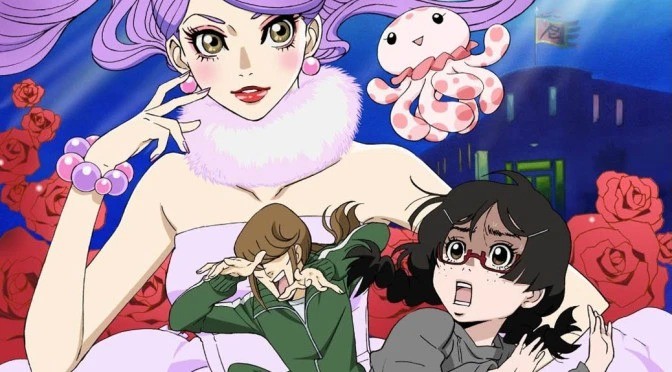 Seasons: 1
Episodes: 11
The story is about the Amamizu-kan, a departmental building in Tokyo, home to a group of otaku women where men are prohibited. The protagonist is Tsukimi Kurashita, a jellyfish lover who wishes to become an illustrator but is shy, clumsy, and terrified of social interaction.
One day, Tsukimi meets Kuranosuke Koibuchi, the illegitimate son of a politician who dresses as a woman to avoid the obligations of the political class. Tsukimi keeps the secret of Kuranosuke's true gender from her classmates, despite her doubts as well.
The neighborhood and the Amamizu-kan building are under threat of redevelopment, in danger of being demolished. Tsukimi, the group of tenants, and Kuranosuke will try by all means to protect the place.
11. Nodame Cantabile (2007)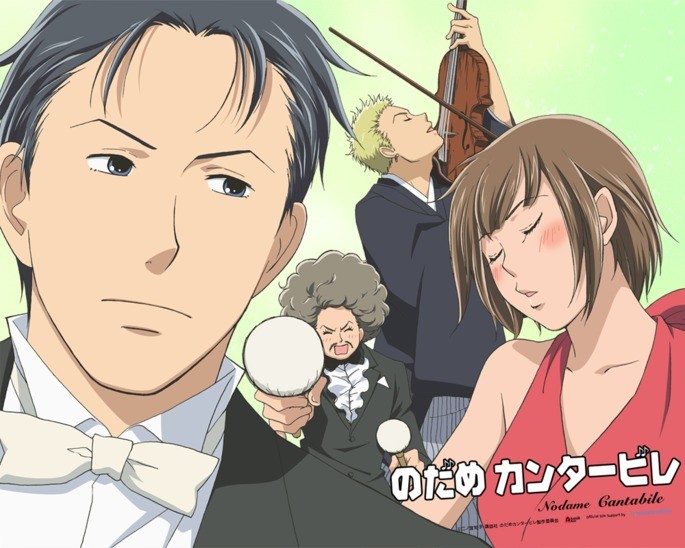 Seasons: 2 + OVAs
Episodes: 23 + 11 + 1
Shinichi Chiaki is one of the best piano students at his university and an excellent violinist. Still, his true dream is to follow in the footsteps of his mentor, Sebastiano Viera. He wants to become a conductor. After a dispute with his piano tutor, Chiaki is transferred to the "losers" class, where he meets Megumi Noda, also called Nodame.
Nodame is a somewhat quirky girl in her second year at the same university. Together, they strike up an unconventional friendship. The story tells of Chiaki's inner struggle in her search to carve out his professional future as an orchestra conductor, trying to deal with his biggest problem: his phobia of flying.
12. Paradise Kiss (2005)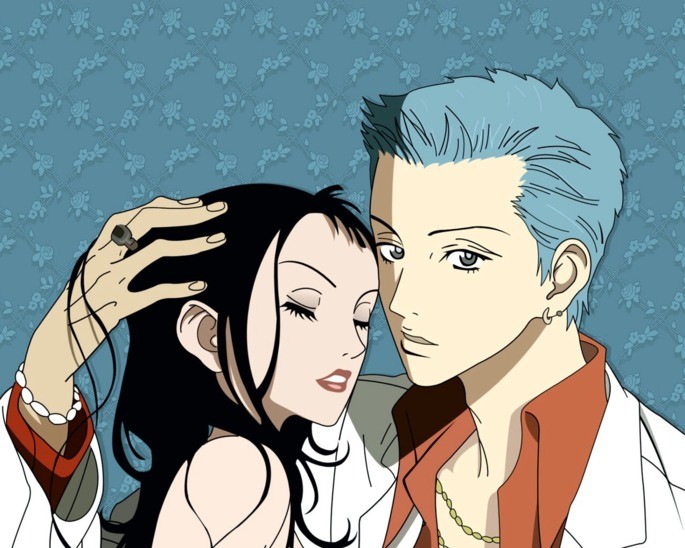 Seasons: 1
Episodes: 12
Yukari Hasayaka is an 18-year-old girl on her way to her classes when a group of garishly dressed people stop her and cause her to faint from fright.
When he wakes up, he is in the Atelier under the care of Miwako. People explain to him that they are looking for a model for a fashion show at the Yazawa Arts Institute, where they study.
Yukari initially refuses but eventually agrees and discovers that these people are designers of the Paradise Kiss brand, created by themselves. George designs, Isabella creates the patterns, and Miwako and Arashi sew.
They also explain to her what the contest they want her as a model consists of. Everyone is very impressed when she comes out dressed in a ParaKiss dress, as they affectionately call the brand.
Yukari compares her life with that of the Paradise Kiss boys and begins to doubt the direction she is taking, if she wants what she thinks she wants, or if it was culturally instilled in her.
Throughout the story, Yukari is involved in internal conflicts about her future, her character and attitude, and her strange relationship with George. At the same time, she will get to know more about these characters, their doubts, their fears, and their pasts.
13. Honey and Clover (2005)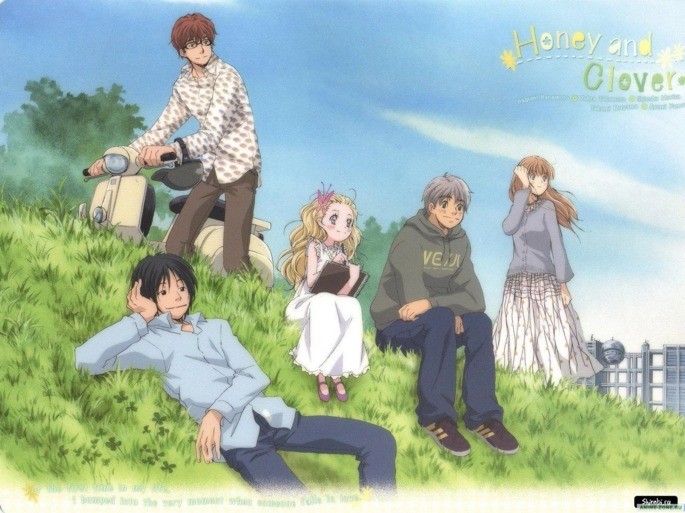 Seasons: 2
Episodes: 24 + 12
Yuta Takemoto, Takumi Mayama, and Shinobu Morita are three young people who live in the same building and study at the Tokyo art school. One day, they meet Hagumi Hanamoto, the cousin of an art teacher who is also studying at the same art school.
Yuta and Shinobu fall in love with Hagumi, but Yuta hides his feelings and tries to be friends with her; while Shinobu shows her love for her in unconventional ways, such as insulting her. The story follows these characters through the complex change of college, finding a job, finding love, and learning to know themselves.
14. Pet Shop of Horrors (1999)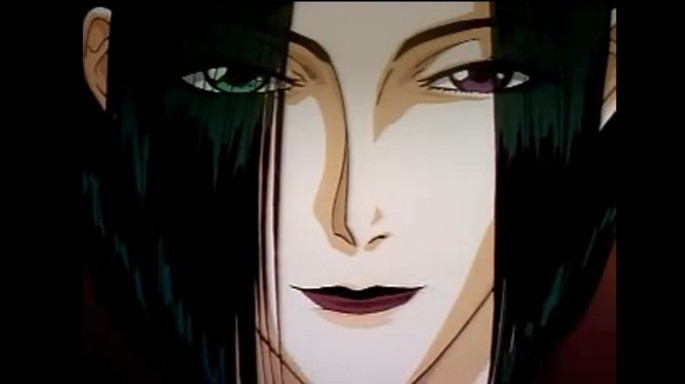 Seasons: 1
Episodes: 4
Can a horror series be josei? Let's remember what we established in the article about anime genres, these "genres" do not directly mean types, but rather summarize the demographic that they are aimed at. Pet Shop of Horrors is a hidden gem of anime whose aesthetic and character design might turn out to be more appealing to women.
Count D is the mysterious owner of an exotic pet store in Los Angeles' Chinatown. The animals the Count sells come with a contract with three important clauses. These clauses change depending on the animal sold, and breaking this contract causes calamitous consequences for the buyer, for which the store does not accept any responsibility. However, the intrinsic intention is to cause such events.
The Pet Shop of Horrors chapters are based on these consequences and are presented as independent stories, introducing one or more characters in each episode. In the miniseries, Detective Leon Orcot is the link that ties the chapters together in an ongoing plot, usually as a subplot within each chapter.
He initially suspects that Count D is a criminal using the pet shop as a front for drug dealing, but as he progresses through the series, he learns more about the pet shop and Count D himself, starting a strange friendship between the two as he tries to uncover the truth.