If usually one piece films tell stories about young pirates with straw hats, this series is different. It can be said that the main character is not Luffy the straw hat but Uta, a girl with a beautiful voice, she is also the daughter of Shanks.
According to the one piece red official report, the latest One Piece manga is the best box office film of all time. Even though it only took place on September 21. It's only natural, because since long ago this anime film has succeeded in bringing young people and anime fans to form a global fanbase.
Because of the large number of fans, it is undeniable that in a matter of days it was launched, it was watched by millions of people around the world. However, if you pay close attention, in this latest series, there are many facts that are rarely known, what are they? Before reviewing the facts, it would be better if you read the synopsis first. In order to maximize and better understand what is meant in this review.
Synopsis One Piece Red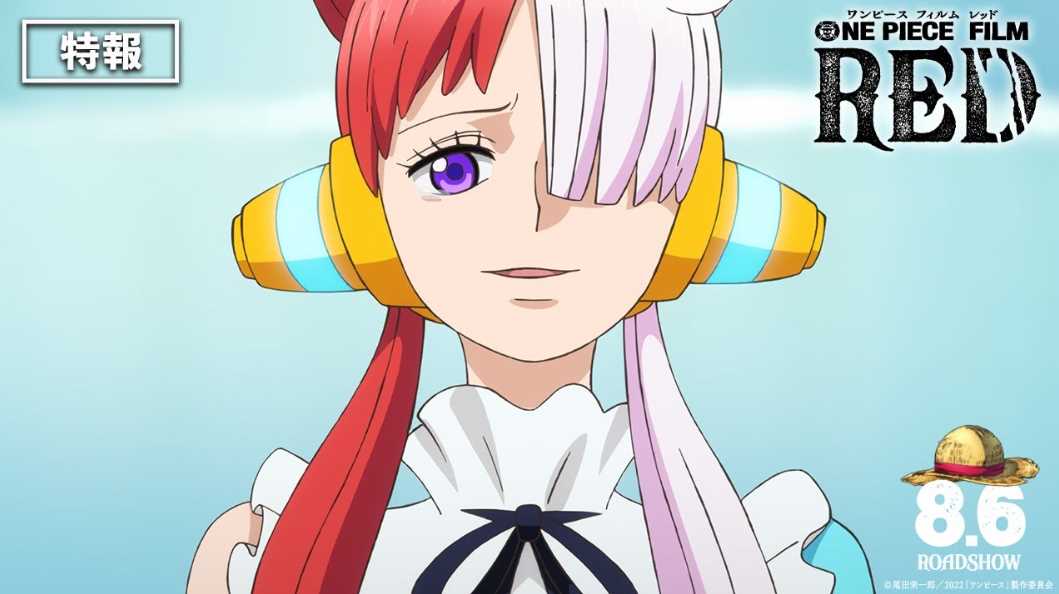 The world has changed. Now the world is entering the era of powerful and highly skilled pirates. The pirates started traveling the world in search of wealth. Oppression happens everywhere. Even the navy which is the army of the world government fails to protect the weak.
Even though the marines look weak and ugly, people think pirates are more cruel and terrible. So that people also hope that there is a figure who can defend them. The hope is to reduce their suffering.
Suddenly a ship appeared on an island named Elegia. The ship has the flag of a red-haired pirate. The hopes of the people there grew even more when they learned that there was one person who could be expected to be their defender, that person named Uta.
Not long after that on a music island called Elegia, there will be the biggest music show titled New Genesis.
Uta the name of the diva. He will be the solo singer who concerts there. Of course, all preparations have been made. Uta the diva hopes that with the music concerts held, she can bring people to a new era. Of course the new era in question is to reduce the suffering of the common people who have long been oppressed by pirates.
At the concert, Luffy and several of his friends were present. Uta, who previously only existed in visuals and den den mushi, naturally made the audience explode. The concert was not only watched by humans. But also mermaids and live streaming viewers who are very large.
Robi stated that the concert was very enjoyable. He is also proud that Uta has finally become the most loved person in the whole world. While it was in progress, Franky asked if the music was good? However, some people stated that the song that Uta performed was like from another world.
Suddenly the lights went out, and fog appeared. Uso informs Luffy that the concert will start soon. Luffy was surprised, when he was eating meat. Luffy rushed to throw the meat then headed for the concert arena. Uta appeared with a song titled Shinjidai. All the audience cheered Uta's performance.
After performing one song, several pirates came who wanted to kidnap Uta. When the riot happened. Luffy came extending his arms towards the stage. The pirates who originally wanted to kidnap Uta thought that Luffy wanted to kidnap Uta too. But what happened next was unexpected.
Luffy stood in front of Uta and greeted him, he said "I thought you were Uta. It's me Luffy." After remembering, Uta and Luffy hug while reminiscing about the past. Everyone was astonished including the straw hat crew. They didn't think that the 5th Yongko actually knew Uta. Robi asked why Luffy didn't want to introduce Uta to them.
Luffy explains that Uta is Shanks' daughter. Hearing it, people can't accept it. Because Shanks is the Yongko. He once invaded Elegia to ravage it. Though that's where Uta held a concert. The people of Elegia have had high hopes for him. Disappointment in the past can not be dammed.
The evil pirate was getting more and more excited about kidnapping Uta. When they were about to advance to kidnap Uta, Bruli and Brima came from the sky. They both intended to kidnap Uta. Even worse, Bruli brought troops. Straw hat troops lunge forward to protect Uta. Knowing that he was about to be kidnapped, Uta instead thanked them. Because he came to the concert. Someone came once again to Uta informing him that he was about to be kidnapped. But Uta actually asked them to stop the crime. And invite them all to live in a new world full of fun. Through his singing he hopes people will be happy. But he was actually laughed at by them.
The Facts Behind One Piece Red
Behind all the stories in the film One Piece Red, there are many interesting facts that you should know. Take a look at the summary of these facts below.
1. Uta and Luffy are Childhood Friends
Thanks to Shanks' kindness, Uta and Luffy met as children. At that time Shanks brought his daughter to the village of Fhoosa. It was there that the two met and became friends. But for one or two reasons, the two of them separated.
Luffy, who has been traveling around, never forgets Uta. That's why when he heard that Uta would be holding a concert in a village called Elegia, he immediately took his straw hat troops there.
2. Musical Anime Film and Focus on Uta
Different in general, in this series it is more musical and tells of a red-haired pirate musician. Even so, the songs that are delivered are still pleasant to hear and enjoyed by fans around the world.
On the other hand, from beginning to end, this film tends to revolve around Uta, who has the ambition to bring pirates to a new world through the songs he sings. And Uta has succeeded in making them crazy about her music.
3. The music is all cool
Almost all the songs in this film are accompanied by cool music. Honestly, it's like watching a concert or listening to music on a real tape. Not from an anime film that we have known so far.
4. The Ending is Enjoyable Despite the Slow Impression
Perhaps for the first time the red hair pirates and the Straw Hats unite against their enemies. Many people say that this film with a duration of almost 2 hours has a slow but fun plot. Moreover, the ending does not disappoint.
5. Pretty Good Animation
For me, who has been a fan of anime films for a long time, this One Piece Red film has high-quality animation. It's not boring so it's really suitable to watch for a long time. Unlike other manga anime, the animation quality is poor. Watching can result in eye pain.
Conclusion after watching
This film is different from the previous series. For me it is more suitable to be called a musical anime. Even though the initial plot is slow and boring, the ending is very enthralling. The fights and twists in several scenes are unpredictable.
Even though in general I like it, but the really early ones have a slow plot and seem boring. It takes patience to get to the top. And there are still many mysteries regarding the captain of the Red Hair Pirates "Akagami no Shankusu" which are not answered in this film.
This is my conclusion that I can share with all my friends. There is still a review from the other side. But next time, OK? See you again.