We've assembled a selection of the top Netflix dramas, including K-dramas, J-dramas, and Thai dramas, with dubbing options. You'll find a variety of genres like romance, suspense, school, and more. So grab your popcorn, settle in, and pick your next binge-worthy show to enjoy!
Best Dubbed Netflix Dramas to Watch
Crash Course in Romance

,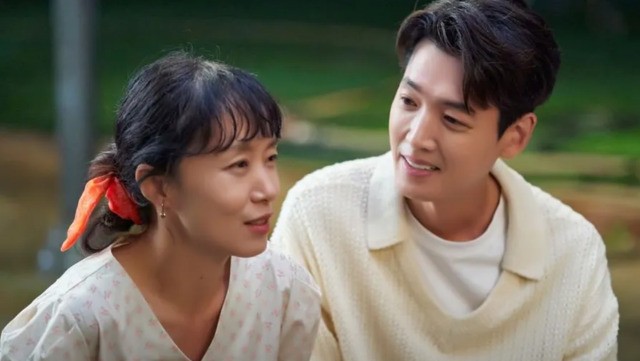 Genre: romantic comedy
Origin: South Korea
Seasons: 1
In "Crash Course in Romance," math instructor Choi Chi-Yeol is charismatic in the classroom but carries trauma from his past. His life changes when he meets Nam Haeng Sun, a struggling single mother looking to improve her daughter's life. Initially conflicted, they overcome their issues together and develop a surprising love.
The Divorce Lawyer (2023)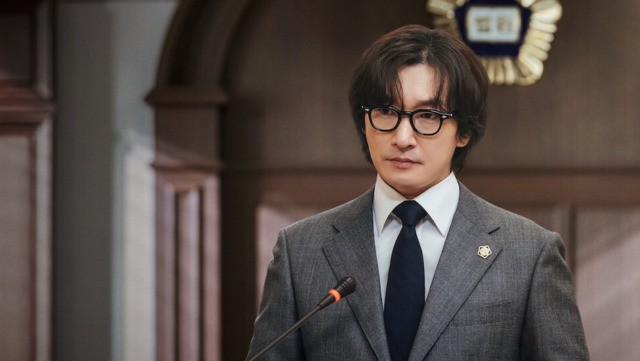 Genre: Drama
Origin: South Korea
Seasons: 1
Shin Sung-Han, a former pianist based in Germany, makes a drastic decision to leave music behind and become a divorce lawyer in South Korea after a family tragedy. Driven to uncover the secrets surrounding his late sister's family, he seeks justice in every case he takes on, enlisting the support of his loyal friends: Jang Hyung Geun and Jo Jing Sik.
Despite Everything, Love (2021)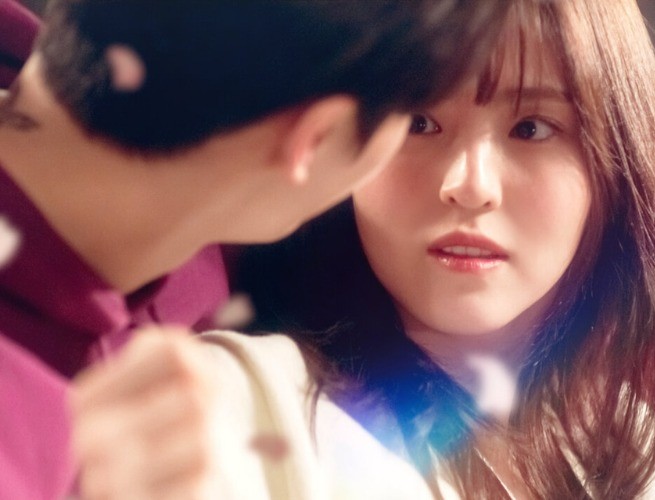 Genre: Romance, Drama
Origin: South Korea
Seasons: 1
She is traumatized by love relationships after a strong disappointment. He's a big heartthrob who doesn't believe in dating and prefers to be alone. Although very different, the two are attracted to each other and develop a beautiful colorful friendship. This is a simple and true love story that promises to conquer anyone.
An Extraordinary Lawyer (2022)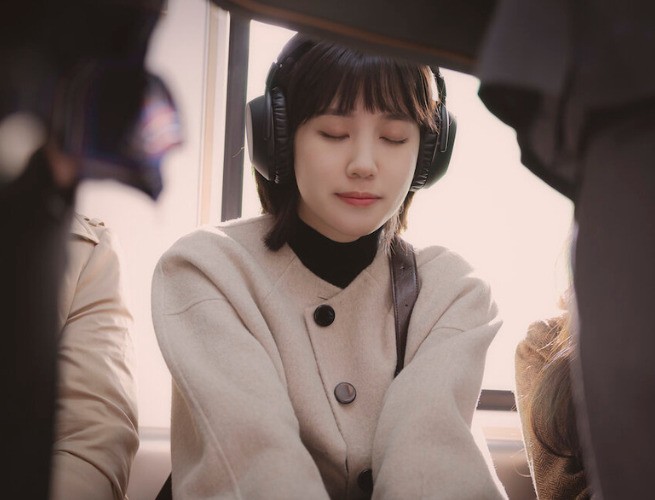 Genre: Romance, Drama
Origin: South Korea
Seasons: 1
Woo Young-woo is a young woman on the autism spectrum who is starting her career as a lawyer. With an excellent memory and an ability to interpret the law like no one else, she is genius as a lawyer.
However, for her profession, she needs to deal with situations involving greater contact with the public and other daily interactions between people. This is a beautiful drama that, as soon as it was released, already ended up in the Top 10 of Netflix.
The Three Sisters (2022)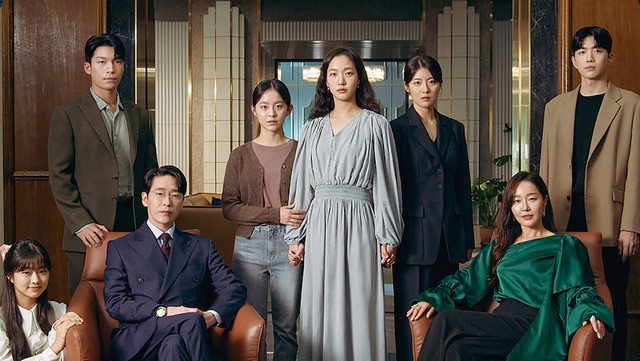 Genre: drama, crime
Origin: South Korea
Seasons: 1
The original Netflix drama "As Três Irmãs" is partially based on the novel "Little Women" by American writer Louisa May Alcott. In history, three sisters who grew up in poverty will have their lives deeply impacted after a scandal involving death, corruption, money laundering, and South Korean politicians. An electrifying drama full of plot twists that will keep you glued from beginning to end. End!
Twenty-Five, Twenty-One (2022)
Genre: Romance
Origin: South Korea
Seasons: 1
A heartwarming romance drama that will have you gasping from start to finish. "Twenty-Five, Twenty-One" tells the story of young fencer Na Hee-do, who changes schools after the sport is cut from her school. Amid the economic crisis that was affecting South Korea in the late 1990s, she met Baek Yi-Jin, a young man who saw his family's company go bankrupt and now tries to change his life as a journalist.
Country Love (2022)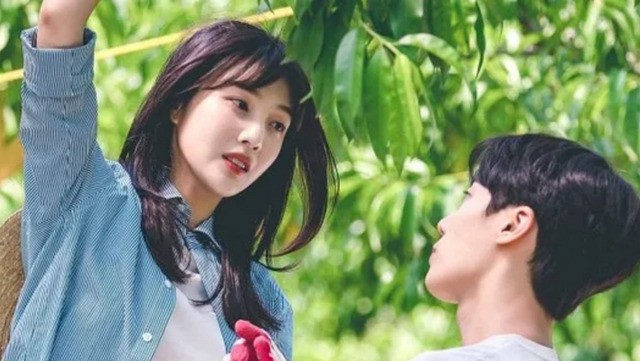 Genre: Romance
Origin: South Korea
Seasons: 1
In "Amor Rural", we follow the love story that flourishes between a veterinarian from the big city and a young policewoman from a village. One day, Han Ji Yool receives a cryptic phone call from his grandfather and decides to visit the small village of Heedong to find out what happened.
It is then that he discovers that his grandfather is traveling in Europe and that he will now be in charge of the small veterinary clinic in the village. There, he meets the spirited police officer Ahn Ja Young with whom he will eventually fall in love.
Hospital Playlist (2020-2021)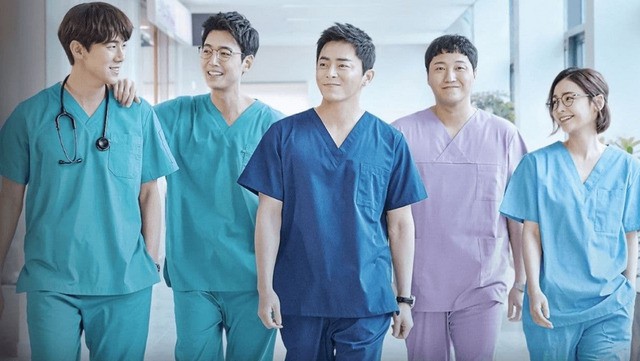 Genre : Drama
Origin: South Korea
Seasons: 2
Follow the life, challenges, and dreams of a group of young doctors in a hospital movement in South Korea. In this acclaimed drama that has two successful seasons, five young doctors who have known each other since university must face the dilemmas of life and death in the hospital where they work while taking some time to practice music in the band they formed.
A Love So Beautiful (2020)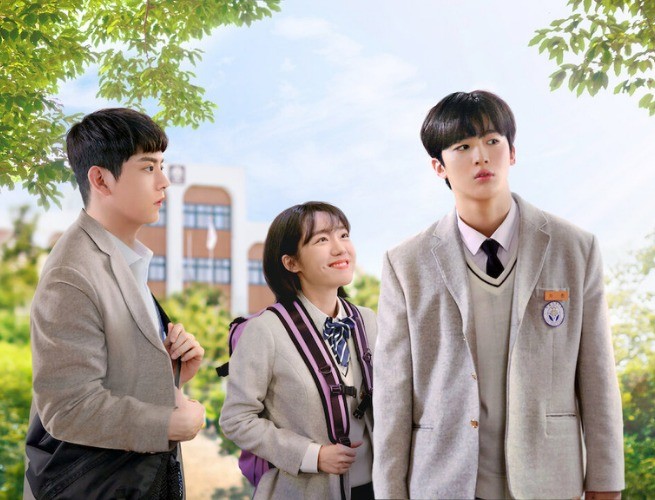 Genre: school romance, comedy
Origin: South Korea
Seasons: 1
A drama for those who like youthful love stories. Two neighbors are also classmates: Shin Sol-i is in love with Cha Heon, but he doesn't seem to feel the same way about her. Feeling that the love is not reciprocated, she decides to take an interest in another young man. However, this will make Cha Heon take action to win back Shin Sol-i. A beautiful Korean drama that follows the growth of two young people and the maturation of a love relationship.
Landing on Love (2019)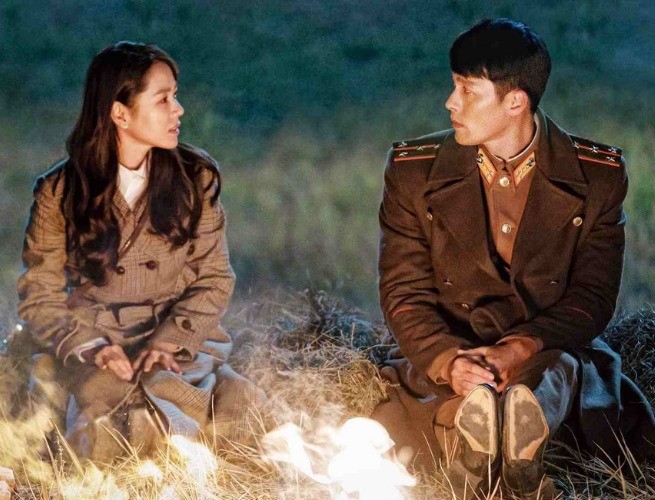 Genre: Romance
Origin: South Korea
Seasons: 1
One of the best Korean dramas on Netflix. A wealthy South Korean heiress is flying a paraglider until an accident takes her over to the North Korean side. There she meets an army officer who begins to hide and protect her. Landing in Love is exciting and makes it possible to learn more about the culture of North Korea.
Surprise Suitor (2022)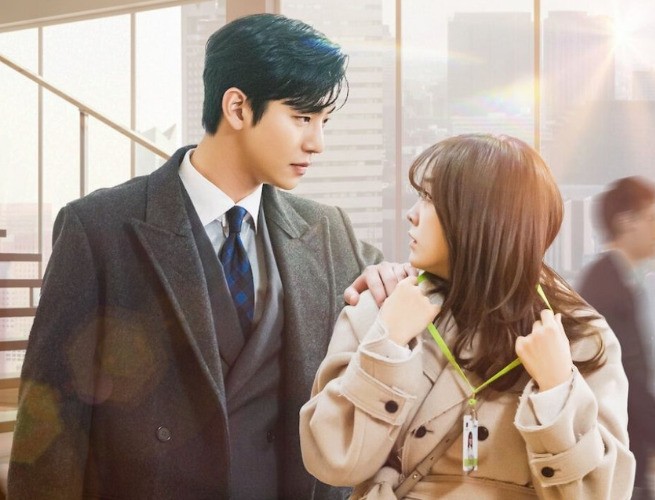 Genre: romantic comedy
Origin: South Korea
Seasons: 1
On a blind date, Ha-ri agrees to go in place of her friend from a wealthy background to dump a suitor. The problem is that the suitor has very different intentions: to surprise her and ask her to marry him. It wasn't enough that he thinks she's someone else. He's also the CEO of the company where Ha-ri works. And now, on this blind date full of unforeseen events, will they get involved?
Squid Game – Round 6 (2021)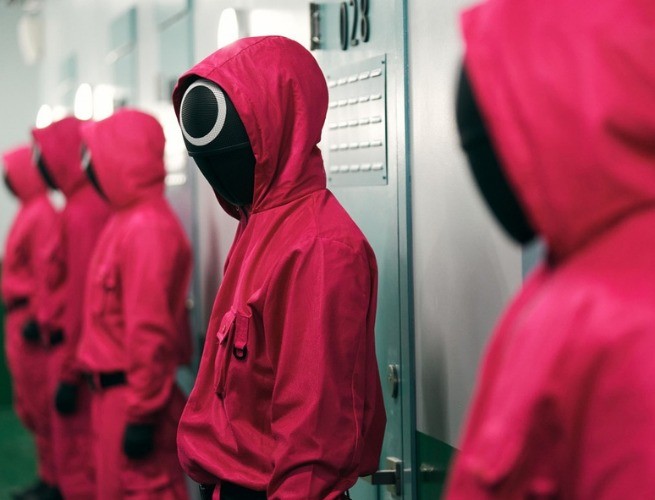 Genre: violence, suspense, drama
Origin: South Korea
Seasons: 1
A competition is created with a billionaire cash prize. Players are ordinary people who are in debt. To win, it is necessary to kill (many) people, and the risk of dying is high. With this story, this series arrived on Netflix and soon conquered viewers, becoming one of the most-viewed series on the streaming platform. More than a perfect drama to binge-watch, Round 6 has many social and political critiques of South Korean society.
Our Eternal Summer (2021)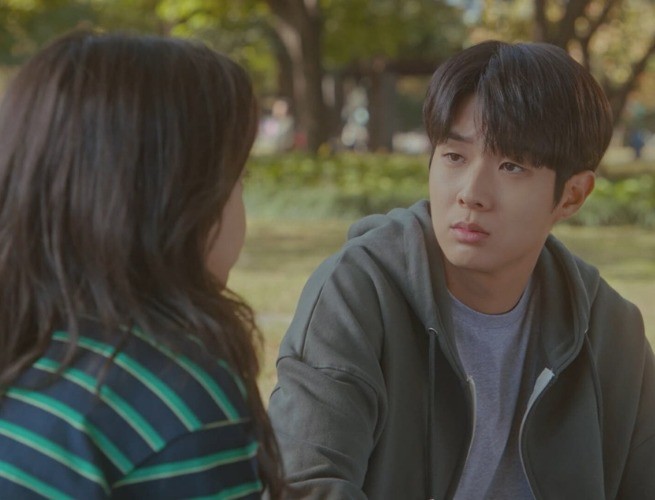 Genre: Romance, Drama, School Romance
Origin: South Korea
Seasons: 1
When they were young, they filmed a documentary at school that later went viral. Now they are ex-boyfriends, but a reunion makes them decide to go back to filming and communicating with each other.
This is a beautiful, light K-drama with a naive romance on the scene. It shows the growth of the two young people and their adaptation to the new professional and personal phases of life.
Hometown Cha-Cha-Cha (2021)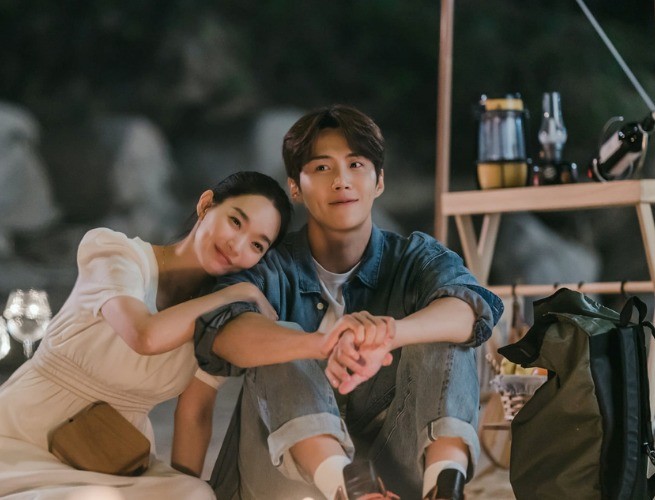 Genre: romantic comedy
Origin: South Korea
Seasons: 1
A young city dentist opens a practice in a small town, where she meets a boy known for doing everything from minor to major repairs. They are true opposites in everything, but that won't stop them from being attracted. This fun love story is perfect for anyone who enjoys a good romance. Still, the drama has beautiful landscapes and addresses much learning by the characters.
Love Alarm

(2019)
Check out the trailer :
Genre: Drama, Romance
Origin: South Korea
Seasons: 2
The world of technology has innovated once again, and now there's an app that lets you know if you're close to someone who has feelings for you! Is this good or bad? It depends on whether you want the other person to know how you feel about them… It is with this proposal that the Korean series Love Alarm brings the troubled love story of Kim Jojo.
The Eternal King

(2020)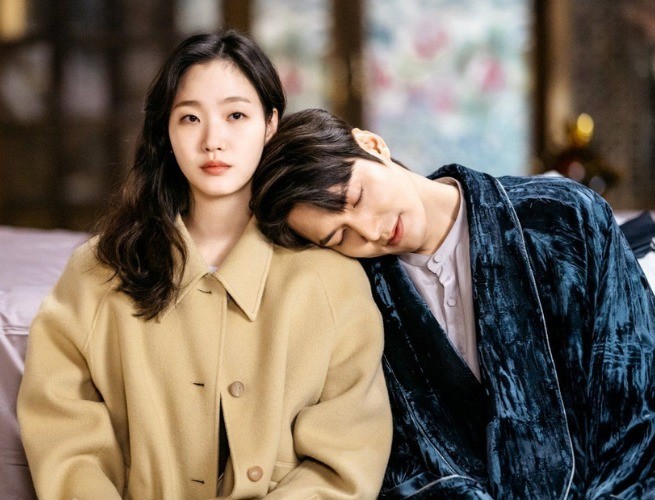 Genre: Romance, Mystery, Action
Origin: South Korea
Seasons: 1
A creative love story in which a current emperor crosses a portal and finds, on the other side, a determined and warrior detective. This is an epic K-drama that pits the Republic of Korea and the Kingdom of Korea face to face. It's a good Netflix option with suspense, mystery, and love.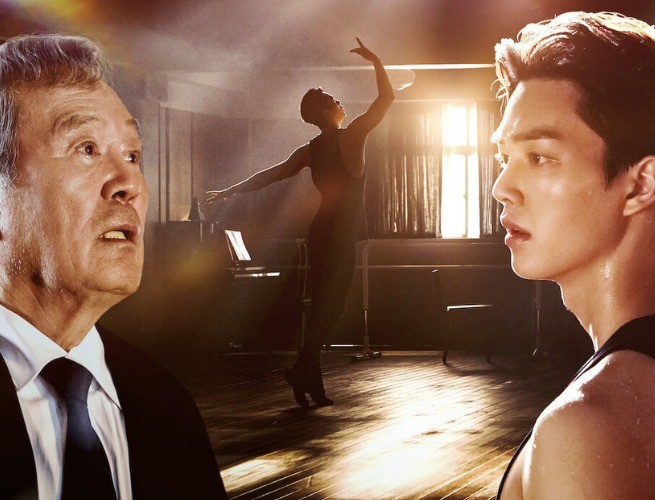 Genre : Drama
Origin: South Korea
Seasons: 1
An exciting plot about two men with different dreams and stages of life. One is Shim Deok-chul, aged 70, and the other is Lee Chae-rok, 23 years old. With very different realities, both see ballet as something magical in their lives.
Shim is a retired postman who decides to bet on his old dream of dancing, and Lee is a young man who, with financial difficulties, is thinking of dropping ballet. However, the meeting between the two will change their lives.
It's Okay Not to Be Normal

(2020)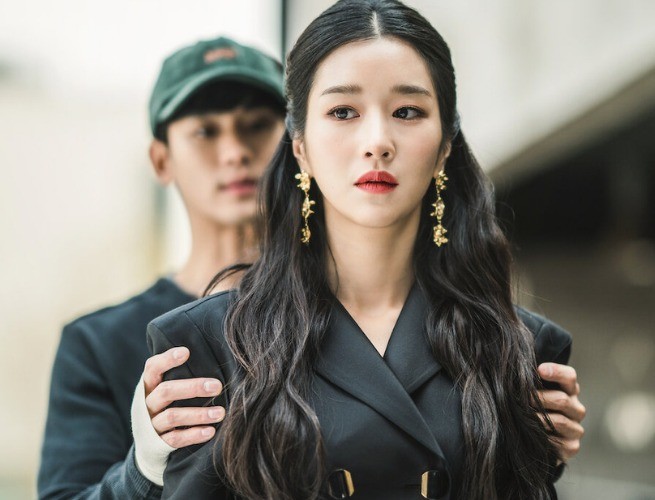 Genre: Romance, Drama
Origin: South Korea
Seasons: 1
An employee of a psychiatric ward at the hospital meets a young children's antisocial writer. They have personal issues that prevent them from easily relating to other people. They begin to share their lives and heal old wounds when they meet.
Get Me Out of Here

(2021)
Genre: Romance, Comedy
Origin: South Korea
Seasons: 1
In a Korean university residence with young people from all over the world, different stories are shared, love is established, and new learning is built. This is a fun drama about a phase of many adventures in life and is highly recommended for anyone looking to learn about the cultural habits of different countries worldwide.
Mr.

Sunshine – A Ray of Sun

(2018)
Genre: Romance, Political Criticism, Drama
Origin: South Korea
Seasons: 1
During the United States Expedition in Korea in 1871, a young man was taken to the United States. Years later, he returns to Korea as an American soldier. In the country, he falls in love with a young aristocrat. Despite the love story, he also discovers dark secrets about his home country and the government. A Korean series set in the late 19th century.
Holo My Love

(2020)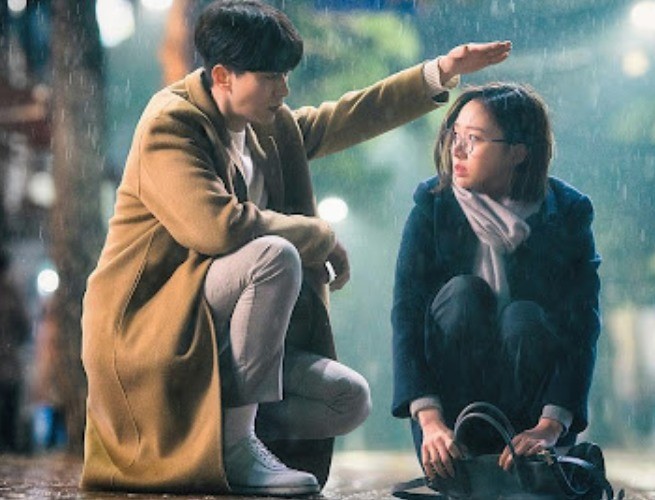 Genre: Romance
Origin: South Korea
Seasons: 1
A young woman suffers from a severe problem that prevents her from recognizing people's faces. For that reason, she has a lot of difficulties relating to someone. Once, an AI is released at her company, with a hologram based on its inventor. Seeing the hologram, the young woman begins to fall in love with him, awakening the attention and love of the AI ​​creator himself.
In the Direction of Love

(2020)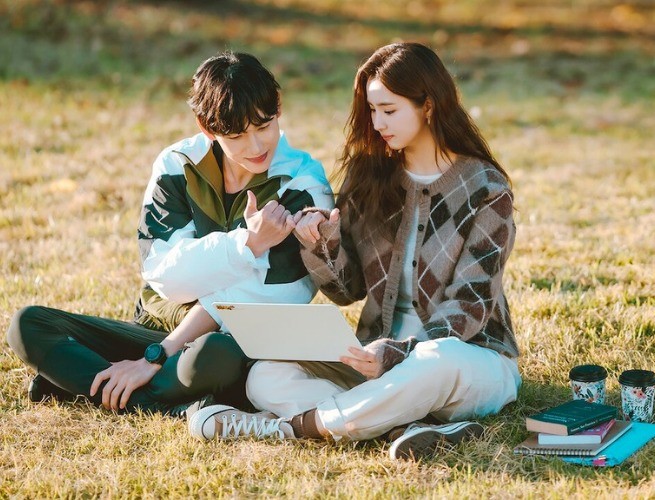 Genre: Romance
Origin: South Korea
Seasons: 1
Sometimes, we only need to meet someone who will wake us to our biggest dreams. And that's what happens in this drama. A young man from athletics meets a film subtitle translator and writer. In contact with her, he decides to follow her heart.
The drama also follows the story of a manager of a sports agency, who, as a woman, faces obstacles to succeeding in her father's company and a graduate in arts.
Outside Girl

(2020)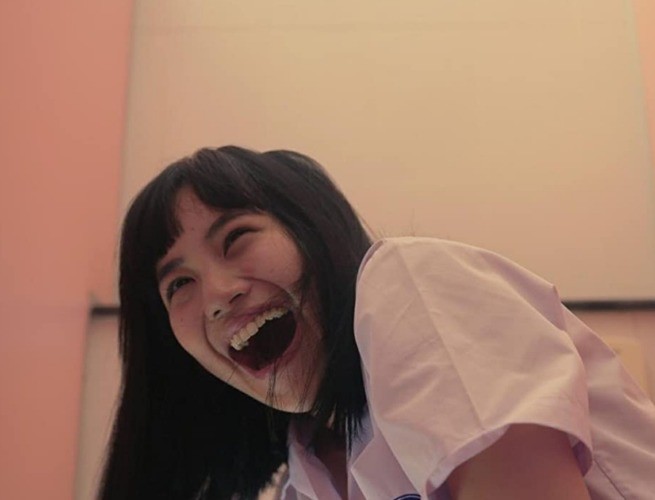 Genre: Drama, Suspense
Origin: Thailand
Seasons: 2
A fearless young woman with nothing to lose tells all the secrets of the students and teachers at the school. This makes her circulate from school to school due to expulsions and transfers. Each episode has new main characters, with the girl as the protagonist. With a lot of psychological intelligence, she manipulates all those with wrong behavior, making them pay for their mistakes.
Alice in Borderland

(2020)
Check out the trailer :
Genre: Science Fiction, Drama, Suspense
Origin: Japan
Seasons: 2
An accident occurs, and some friends are transported to a parallel reality of Tokyo. To survive, they must play deadly games. An exciting drama, full of action and suspense, perfect for those who like the world of games and sadistic games. Inspired by the homonymous manga by Haro Aso.
First Time Love

(2019)
Check out the trailer :
Genre: Drama, Romance
Origin: South Korea
Seasons: 2
A group of friends moves into a classmate's house during college. In coexistence, they begin to discover love and friendship, learning to deal with each other's differences. A passionate drama about life and the first experiences of youth.
Extracurricular

(2020)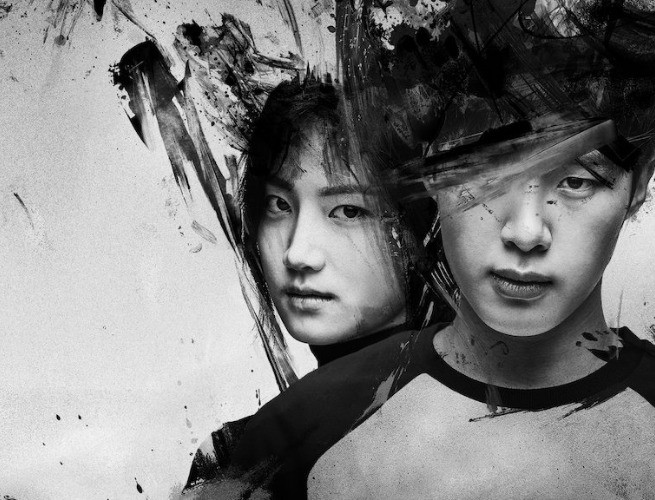 Genre: Drama, Romance, Action
Origin: South Korea
Seasons: 1
A young student at the school secretly leads a double life: he is an exemplary student, but he is involved in the world of crime. One day, a colleague begins to suspect the boy's secret, complicating his life. The problem is that she is also interested in participating, in addition to wanting to know more about what he does.
Vincenzo

(2021)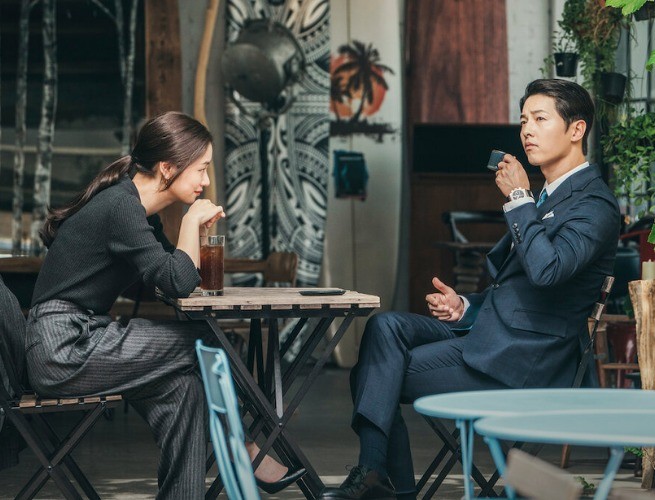 Genre: drama, action
Origin: South Korea
Seasons: 1
An Italian lawyer, born in South Korea, returns to his old country and decides to teach a lesson to a mafia group that gave him many problems in the past. With a lot of action, the lawyer has the help of a fearless local lawyer and her intern. This is a drama of revenge and factions.
On the Way to Heaven

(2021)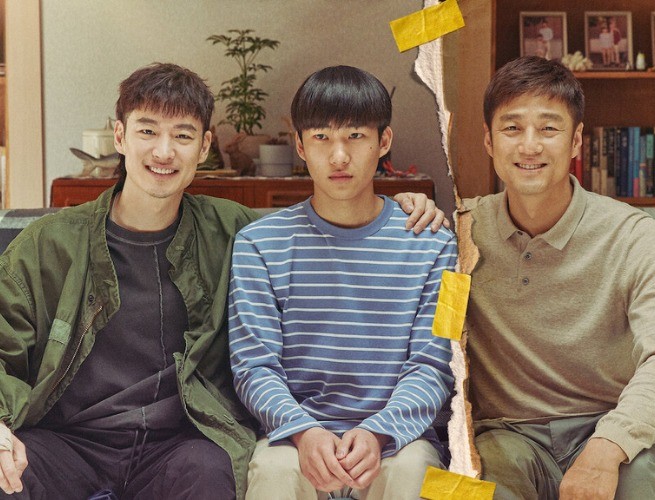 Genre: Drama
Origin: South Korea
Seasons: 1
An exciting South Korean drama. A young man and his uncle work cleaning things left behind by people who have died. Sensitized by some of the objects they find, they share many of the stories left untold of people who have died. A Caminho do Céu is a beautiful plot reflecting life and death.
Crazy About Each Other

(2021)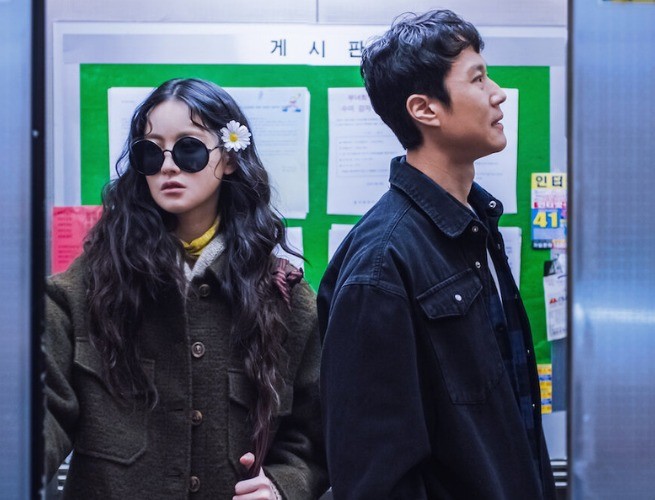 Genre: romantic comedy
Origin: South Korea
Seasons: 1
Two people who had a relatively organized life go through individual processes that leave them with behaviors of anger and frustration with life. Going through this complicated phase, the two meet and fall in love. With this relationship, the two begin to heal each other.