Japanese animated series and movies, commonly called anime, have taken the global stage by storm, and they've made a massive impact on Netflix's content library. Whether it's beloved classics from Studio Ghibli or fresh, original releases, there's now a diverse array of anime available on Netflix that's perfect for binge-watching.
If you're a dedicated anime enthusiast or just someone eager to explore new and intriguing titles, we've compiled a list of the finest anime offerings currently on Netflix this year. Get ready for a fantastic journey through the world of anime!
Best Anime to Watch on Netflix in 2023
1. Edens Zero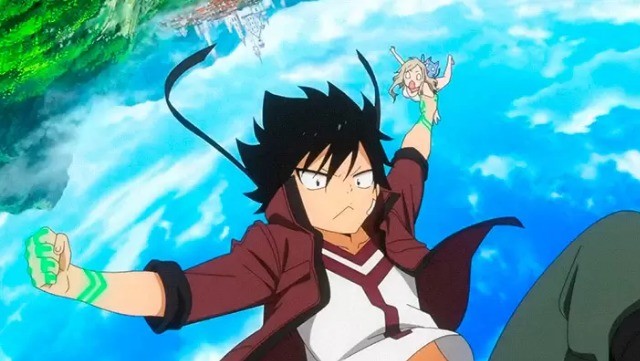 Year: 2021 –
Series
Shiki Granbell is a young orphan raised by robots who live in an abandoned theme park. His life takes a new turn when Rebecca Bluegarden and her kitten Happy show up at the park to record videos. When the park becomes dangerous for the three, they embark on an unprecedented intergalactic adventure. Mangaka Hiro Mashima conceived Edens Zero and was responsible for the celebrated manga and anime Fairy Tail.
2. Devilman Crybaby
Year: 2018
Series
This original Netflix production arrived on the platform in 2018 and received great acclaim from the public and specialized critics. Devilman Crybaby is based on the manga by Go Nagai called Devilman, released in 1972. In the story, young Akira Fudo discovers that ancient demons have returned to Earth, intending to take it over. His best friend suggests he team up with a demon to get his powers.
3. One Piece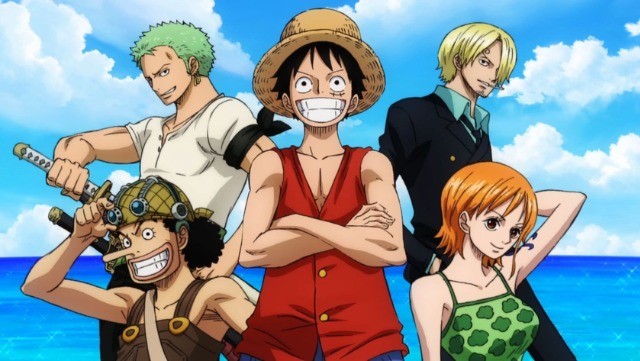 Year: 2002 –
Series
One of the most popular anime of all time, One Piece, has a few seasons in the Netflix Brasil catalog for you to start marathoning today. Follow the saga of Monkey D. Luffy and his journey searching for One Piece to become the King of the Pirates. For this mission, he will have the help of other iconic characters and battle with the most powerful pirates in his universe.
4.

Demon Slayer: Kimetsu no Yaiba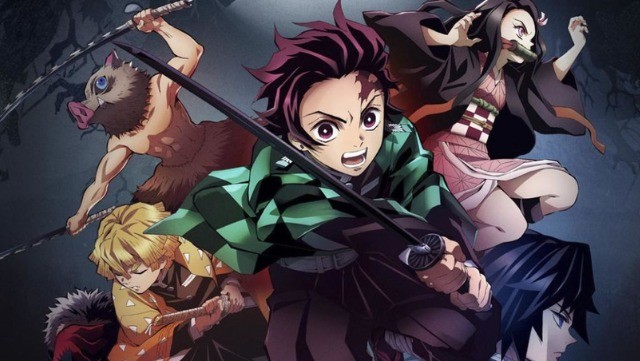 Year: 2019
Series
Demon Slayer presents the story of Tanjiro Kamado, a young man who one day returns to his village and finds his family dead. His relatives were murdered by demons (oni), and the only survivor was his sister, who was turned into an oni. To save her, Tanjiro becomes a demon hunter. One of the most critically acclaimed and popularly loved anime is available to start watching on Netflix.
5.

Lookism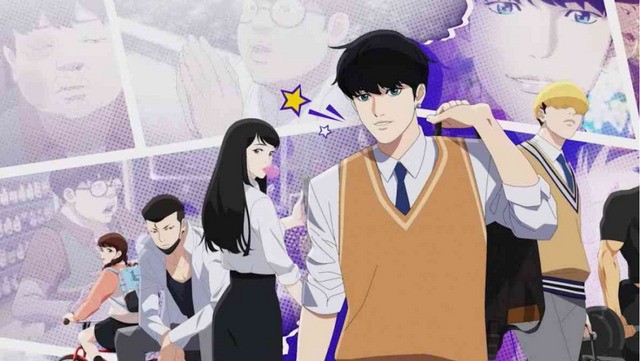 Year: 2022
Series
In a society that favors beauty over any other quality, student Wen Shuai is given the chance to change his life when he transfers to a new school. Living a double life, Shuai manages to change completely different bodies and appearances to navigate the world.
6. Romantic Killer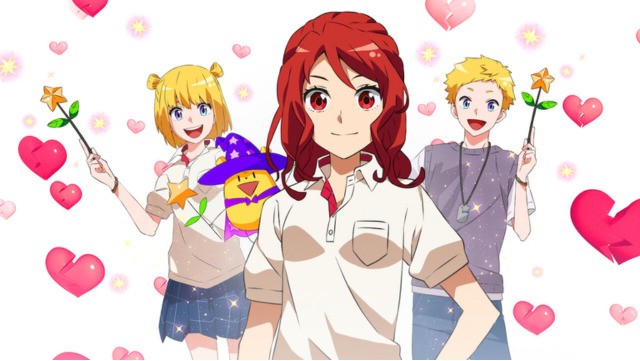 Year: 2022
Series
In "Romantic Killer", an original Netflix production, Anzu Hoshino is a student who loves games, but doesn't care about fashion or romance. An encounter with the wizard Riri takes her to the Wizarding World, where she needs to help avoid the decline in popularity. Anzu puts aside her tastes for video games, chocolate and kittens to hang out with cute guys. She meets a popular boy, a childhood friend who became athletic and a rich and naive boy, transforming everyone's lives with her presence.
7. Ōoku: Inside the Castle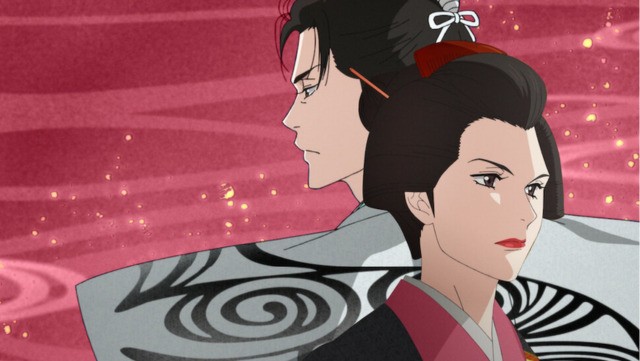 Year: 2023
Series
A mysterious illness reduces the male population, prompting women to take over in the Edo period. The eighth shogun, Yoshimune, seeks to understand history by consulting an archive on the Ōoku, which dates back to the third shogun, Iemitsu. By reading the material, she discovers the castle's secrets and the lives of the people who inhabited its most hidden areas.
8.

Record of Ragnarok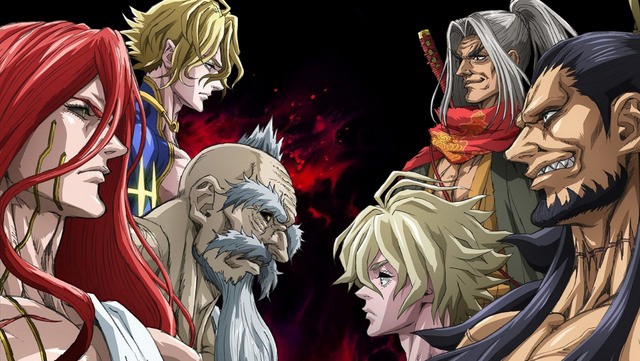 Year: 2021
Series
An electrifying anime that will have you hooked from beginning to end. In the "Record of Ragnarok story," the gods have decided that humanity must be exterminated. However, an entity suggests giving humans one last chance to prove their worth. Thus was born the Battle of Ragnarok, where 13 humans must fight to the death against the most powerful gods in the universe.
9.

Words That Bubbling Like Soda
Year: 2021
Movie
In this delicate and fun Netflix original film, we follow the story of two young people who have communication difficulties but who end up getting closer due to the chance of fate. Cherry is a shy young man who loves writing haiku poems and hates being bothered by others.
That's why he lives with headphones in his ears. The young Yuki "Smile", is always adorning a face mask and records videos for the internet. One summer full of nostalgia, they end up working in the same place and go on a mission to find a vinyl record for an old man.
10.

Kotaro will live alone
Year: 2022
Series
Based on the manga by Mami Tsumura, "Kotaro Vai Live Alone" tells the delicate story of a four-year-old boy who moves to a condominium where he begins to live alone in an apartment. Throughout history, young Kotaro will develop a connection with some of his neighbors, including a mangaka, a luxury escort, and a Yakuza employee.
11. Teasing Master Takagi-san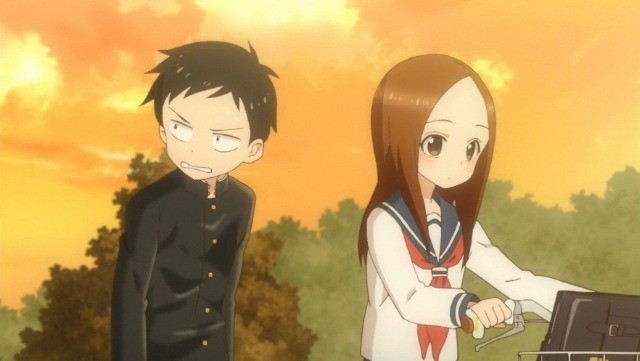 Year: 2018
Series
We meet high school students Nishikata and Takagi in this fun romantic comedy. Young Takagi's main hobby is teasing her classmate Nishikata. She knows how to embarrass him and can predict his reactions because she knows him better than anyone else. Nishikata, on the other hand, has a plan for revenge and tries at all costs to retaliate against her friend's provocations. A fun story of friendship and coming of age awaits you in this anime.
12. Children of the Whales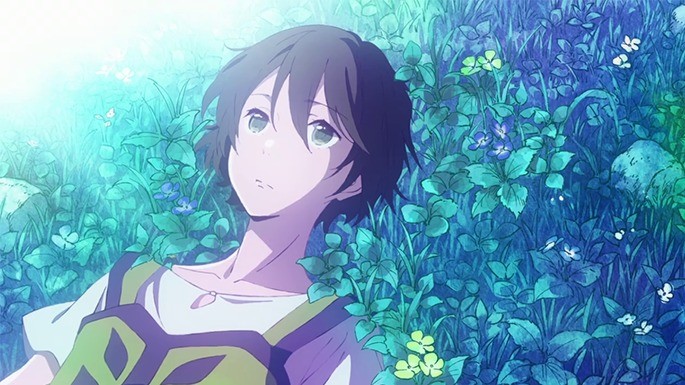 Year: 2017
Series
Based on the manga Whale Calves Sing on the Sand, Children of the Whales was released in 2017 in Japan and distributed worldwide by Netflix in 2018. This complex and intriguing story follows Chakuro and his life on the island of Mud Whales.
The inhabitants of this society are divided into the Marked (who have superpowers) and the Unmarked (who live longer). Chakuro meets a girl throughout the story and starts a journey that will change his life forever.
13. The Seven Deadly Sins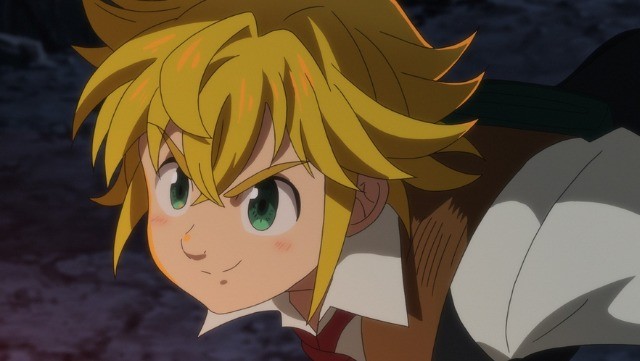 Year: 2014 – 2021
Series
In a world resembling Europe in the Middle Ages, knights try to protect the region of Britannia with magical powers. Betrayals, tyrants, and lots of action and adventure await you in this celebrated anime that is available in full on Netflix. Based on the manga written and illustrated by Nakaba Suzuki, The Seven Deadly Sins has become one of the most celebrated fantasy anime in recent years. It is worth checking!
14. Kakegurui
Year: 2017 –
Series
Based on the manga written by Homura Kawamoto, Kakegurui is set in a high school where gambling and gambling are the key to popularity and success. The main character is a new student at the academy. Yumeko Jabami will try to "clean the house", because she is also very good at games in addition to being compulsive about betting.
15. Hunter X Hunter: The Last Quest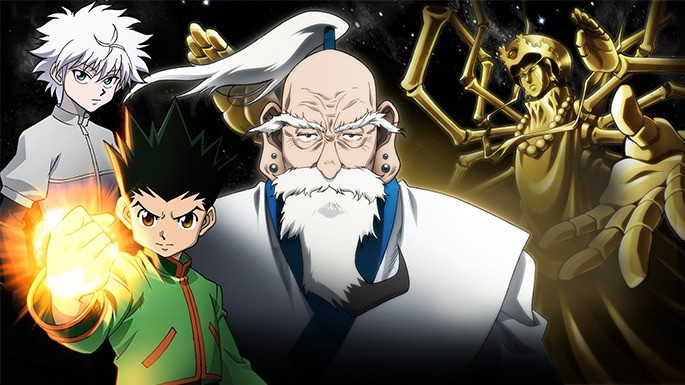 Year: 2013
Movie
Based on the manga series written by Yoshihiro Togashi, Hunter X Hunter tells the story of Gon who always believed his father was dead. He will discover that in reality his father became a great Hunter, hunters of supernatural animals and treasures. Inspired by the story, Gon will try to become a great Hunter. Two films from the universe are available on Netflix, Hunter X Hunter: The Last Mission and Hunter X Hunter: Phantom Rouge .
16. The Daily Life of the Immortal King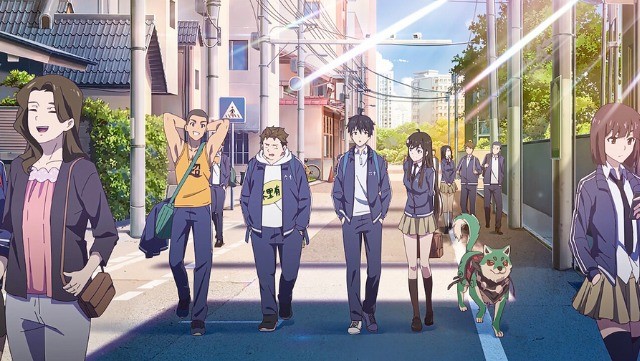 Year: 2020
Series
Based on the Chinese light novel Xian Wang by Richang Shenghuo, The Daily Life of the Immortal King tells the story of Wang Ling, a mighty being who rose to glory at just 8 years old. Now, aged 16, the young sorcerer faces one of his most significant challenges: school life. This anime mixes the best elements of comedy and fantasy and is a great option for those who want to know more about Chinese animation.
17.

Bubble
Ano: 2022
Filme
Shortly, a failure in gravity causes Tokyo to become uninhabitable but loved by young parkour practitioners. When young Hibiki has an accident and falls into the ocean, he is saved by a girl with special abilities who will change his life. The fate of the city will now be in their hands. An exciting original Netflix production directed by Tetsurô Araki, director of the acclaimed anime "Attack on Titan".
18.

Child of Kamiari Month
Year: 2021
Movie
Kanna will embark on a journey that will change her life one year after losing her mother. A direct descendant of the gods, the 12-year-old must deliver offerings from across the country to the annual gathering of the gods held in the sacred land of Izumo.
19.

Bright: Samurai Soul
Year: 2021
Movie
In early Meiji Era Japan, fearless samurai Izou joins forces with the Orc Raiden to protect a wand-carrying elf girl back to her land. The animation, directed by Kyohei Ishiguro, was based on the film "Bright", starring Will Smith, and was released in 2017. Social criticism and an exciting journey that unites different races can be found in the film and the anime.
20. A.I.C.O: Incarnation
Year: 2018 –
Series
The electric and futuristic anime AICO: Incarnation has elements of sci-fi that will please any fan of the genre. The story takes place in a city devastated by a biological catastrophe. The young Aico Tachibana could be the answer scientists were looking for to save humanity and reveal the mysteries since the tragic event.
21. B: The Beginning
Year: 2018 –
Series
B: The Beginning will be the perfect anime for the marathon if you enjoy the investigation and serial killer genres. In the story, a serial killer who scores a B on all his crimes will be investigated by Keith Flick, a detective who may have personal motives for finding this killer. The series has been renewed for a second season, and fans who enjoyed the production can't wait.
22. Kengan Ashura
Year: 2019 –
Series
Based on the manga series written by Yabako Sandrovich, it premiered on Netflix in 2019 and has two parts available in the streaming platform's catalog. If you like fighting games, movies, and series, you'll cling to the sofa with this electrifying anime. In the Kengan universe, business and contracts are handled through real gladiators who battle in large arenas for the public.
23. Circle of Fire: The Black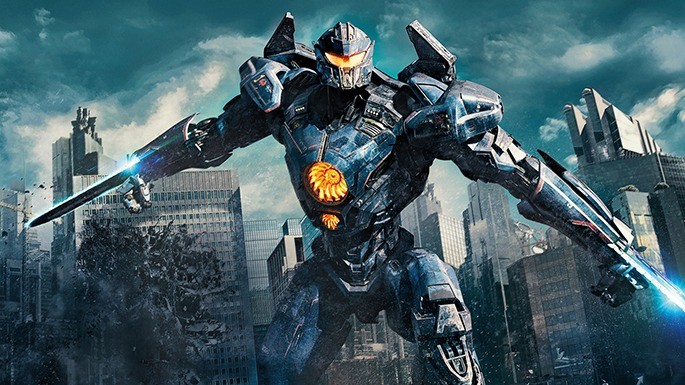 Year: 2021
Series
Based on the film directed by Guillermo del Toro, the anime of Circle of Fire arrives on the Netflix streaming platform in 2020 with two seasons. In the story, two brothers try to find their parents, who disappeared in this universe filled with monstrous creatures and giant robots.
24. Last Hope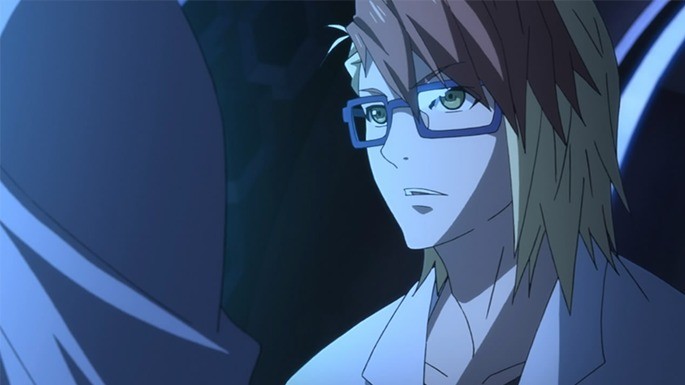 Year: 2018 –
Series
This Japanese and Chinese production anime premiered on Netflix in 2018 with direction by Shōji Kawamori. Also called Juushinki Pandora, the boundaries between humans and artificial intelligence are blurred shortly in the story. With futuristic photography, Last Hope has been pleasing fans around the world.
25. Memories of Idhun
Year: 2020 – 2021
Series
If you want to learn the wonderful world of Spanish anime, Memórias de Idhún might be the perfect production for you. It is based on the saga of the same name by author Laura Gallego, which tells the story of a fearless hero named Jack facing mysterious and dangerous adventures in the kingdom of Idhún, which is dominated by the tyranny of the necromancer Ashran.
26. Kuroko no Basket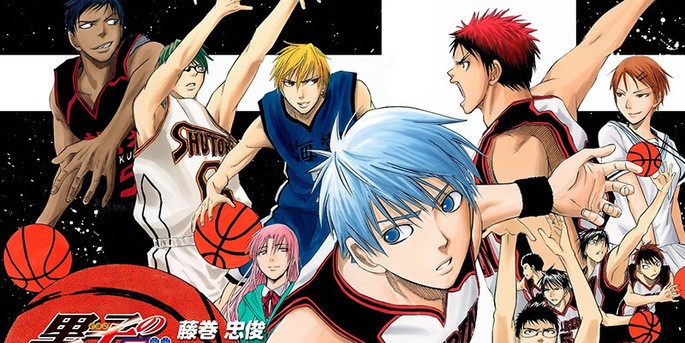 Year: 2012 – 2015
Series
This classic sports anime is available on Netflix for you to binge-watch anytime. It tells the story of young basketball players who in medical school, were known as the "Generation of Miracles" at Teiko school. Now that they are at different schools, they will have to compete with each other.
These five players didn't know that a sixth promising player from the "Generation of Miracles" joined a school that could transform an unknown team into a great threat.
27. Big Fish & Begonia
This Chinese epic fantasy production was released in 2016 and is available on Netflix for the enjoyment of fans. In a mystical world, live spiritual beings oversee the mortal realm's natural order. Among them is a girl named Chun, who will experience the world of mortals as a rite of passage. However, an incident ends up killing a boy.
She will seek help on how to help bring him back to life, but she will not know the consequences she will face for this action.
28. Sword Gai: The Animation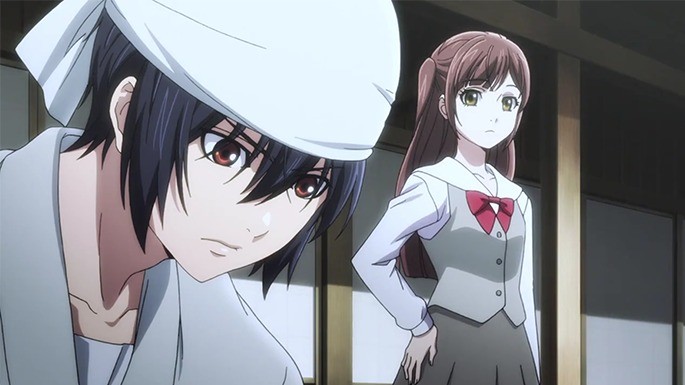 Year: 2018
Series
Based on the Sword Gai manga, this incredible story was adapted for the small screen and entered the Netflix catalog in 2018. In the plot, a young man becomes the host of an infernal sword and now holds the fate of humanity in his hands.
29. Shiki Oriori: The Taste of Youth
With breathtaking photography and a touching plot, Taste of Youth is a film for any anime lover and an excellent introduction for those curious about Japanese animation. It tells three stories in three different cities and follows the loss of youth and the realization of adulthood from three different perspectives.
30. Godzilla: City on the Edge of Battle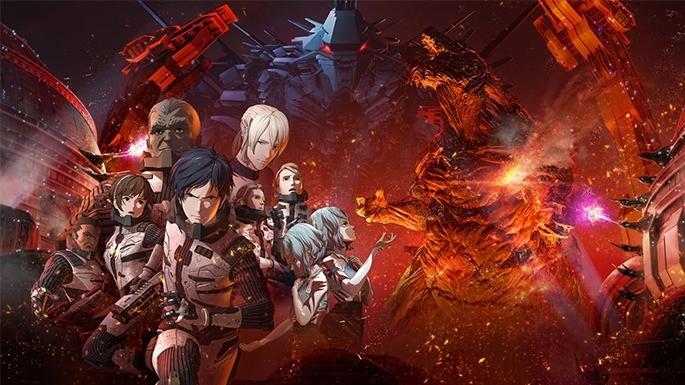 One of the most famous monsters in the modern cinematic universe, Godzilla has an extremely popular anime trilogy among lovers of the genre. City on the Edge of Battle is the second part of the story that started with Planet of the Monsters in 2017.
31. Fate/Extra Last Encore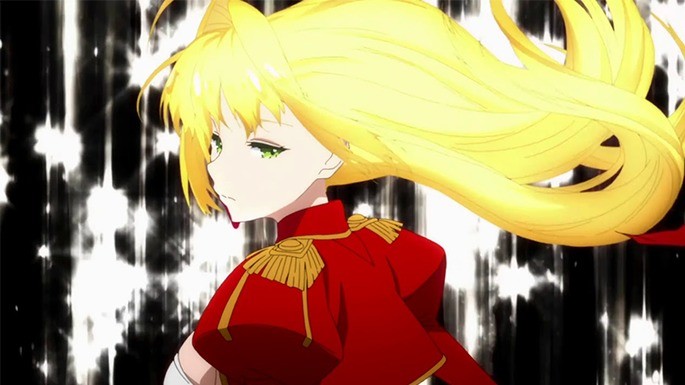 Year: 2018
Series
Based on the Fate/Extra game with a huge franchise surrounding the universe, Last Encore entered the Netflix catalog in 2018 with two seasons available on the streaming platform. In the story, the protagonist Hakuno Kishinami will stop in the middle of the Holy Grail battle and have to fight to survive.
32. Fate/Apocrypha
Year: 2017
Series
Another title in the Fate franchise is part of the Netflix catalog, Fate/Apocrypha has two seasons that feature the theft of the Holy Grail from Fuyuki City, leading to epic battles to develop the story.
33. Aggretsuko
Year: 2018
Series
If you're looking for a hilarious and cute anime, Aggretsuko is the perfect title! The original production aired in Japan in 2016, and the anime was released worldwide through Netflix in 2018. In the story, Retsuko is a red panda who has a routine job in an office during the day and at night she releases all her frustrations by singing heavy metal at a city karaoke bar.
34. Neon Genesis Evangelion
Year: 1995 -1996
Series
This classic Japanese anime may not be strange for teenagers who grew up in the 1990s. The production was broadcast in Brazil, and today it can be marathoned on Netflix with the addition of two films that continue the story. The battle between robots and humans is just one of the points of the series, which still reflects on the human condition and religiosity amid a universe surrounded by chaos and destruction.
35. Sword Art Online
Year: 2012 –
Series
This is a perfect anime for anyone who loves series like Black Mirror. Based on the widely popular manga of the same name, Sword Art Online takes place shortly when a virtual reality is released. People are connected by a neural machine within a game. If they lose in the game, their avatar is deleted and they die in the real world. The only way out of that situation is to beat the game.
36. Blame!
Based on the manga Blame! by Tsutomu Nihei, this CGI anime film was released in 2017 globally by Netflix and directed by Hiroyuki Seshita. In history, machines defeated humanity, which treats people like viruses that must be eliminated. We then follow a group of people trying to bring food to the remaining people and a stranger looking for a cure to end all that destruction and misery.
37. Eden
Year: 2021
Series
This adorable Netflix original anime mini-series features four episodes directed by Yasuhiro Irie, who is responsible for titles like Alchemist: Brotherhood. Earth has not had humans for centuries, inhabited only by robots. Two of them, however, find a human baby and go to raise young Sara outside the confines of Eden 3.
38. Ghost in the Shell: SAC_2045
Year: 2020
Series
From the popular franchise based on the Ghost in the Shell manga, this new Netflix title will feature 2 seasons and 12 episodes each. From the released teaser, we can observe the 3D animation, and the synopsis reveals that: in 2045, a Japanese police unit conducts cyber operations after the collapse of global capitalism.
39. Beastars
Year: 2019 –
Series
Curious, quirky and exciting. The Beastars anime was based on the manga series that is also published in Brazil by Panini. In the story, anthropomorphic animals attend a typical school and a shy and quiet wolf will fall in love with a bunny. The series is now available with all 12 episodes on the Netflix Brazil streaming platform.
40. Little Witch Academia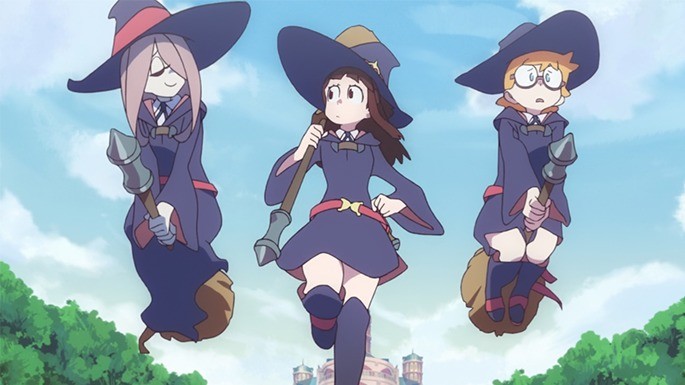 Year: 2017
Series
This popular Japanese anime franchise won a series with two seasons available on Netflix in 2017. If you like the anime genre with magical girls and witches, you'll find yourself curled up on your couch with Little Witch Academia, which tells the story of young sorceresses at a prestigious magic school.
41. Violet Evergarden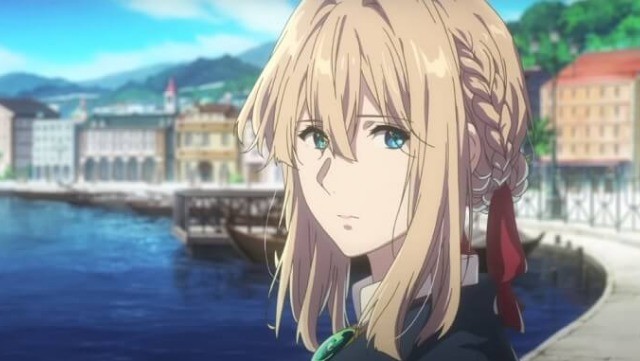 Year: 2018
Series
The award-winning manga series Violet Evergarden was adapted for the small screen in 2018 and was very well received by audiences and critics alike. Available on Netflix, the story takes place after the end of a great war, where an ex-soldier named Violet will transcribe letters to connect people. This role will take you on a great adventure and self-discovery.