With new releases and season sequels, there are titles for all tastes: action anime, romantic comedies, shounen, horror and more!
Best anime for you to enjoy in 2023
Lycoris Recoil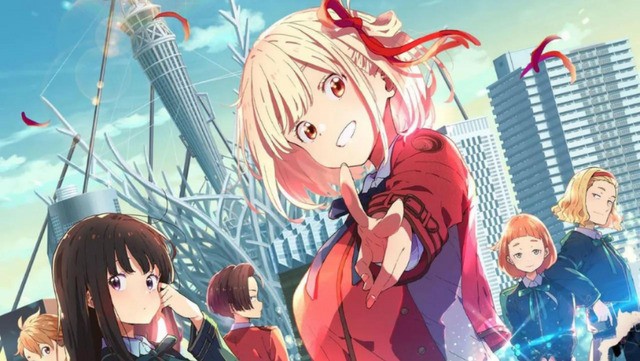 Genre: action.
The acclaimed anime "Lycoris Recoil" premiered in 2022 and pleased fans of the action genre. In history, the terrorist attacks in Japan went down as a direct result of the founding of an organization called Direct Attack (DA), which hires young assassin girls to fight crimes. The protagonist of the story is Takina Inoue who, after an incident, is transferred to a new base of operations. In the new environment, she will meet her new work partner, Chisato Nishikigi, who has a free spirit, but whose main goal in life is to help people in need.
Spy × Family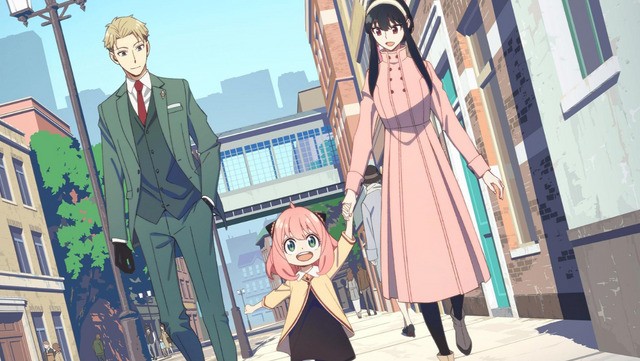 Genre: comedy
If you are looking for a good anime that mixes action and comedy, "Spy X Family" may be the perfect option for you to start binge-watching today. Premiering in 2022, the anime follows the life of a spy who resolves political conflicts with the aim of saving the world. However, for his new mission to be successful, he must forge a perfect family with assassin Yor Forger and a child with psychic abilities named Anya.
Cyberpunk: Edgerunners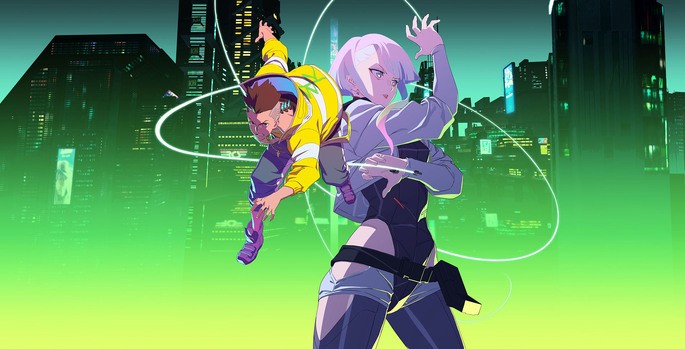 Genre: adventure
With the premiere in 2022, in a collaboration between CD PROJEKT RED, Studio Trigger and Netflix, this anime was one of the great promises of the year. David Martinez lives in the distant future and tries to survive in a world dominated by technology. One day, he decides to take control of his life, becoming an edgerunner (outlaw mercenary).
Tensei Shitara Slime Datta Ken (That Time I Got Reincarnated As A Slime)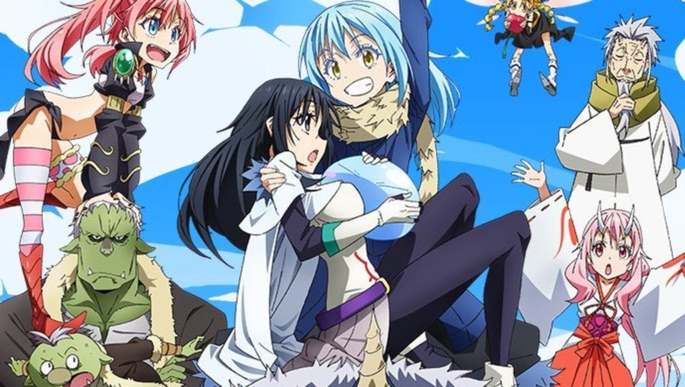 Genre: Isekai
isekai is a subgenre of anime and manga in which the protagonist is taken to a parallel universe. In Tensei Shitara Slime Datta Ken, that's exactly what happens. Satoru Mikami dies and is reincarnated in another universe in the form of a slime. This shounen anime based on the light novel of the same name is guaranteed fun for lovers of the genre.
Plunderer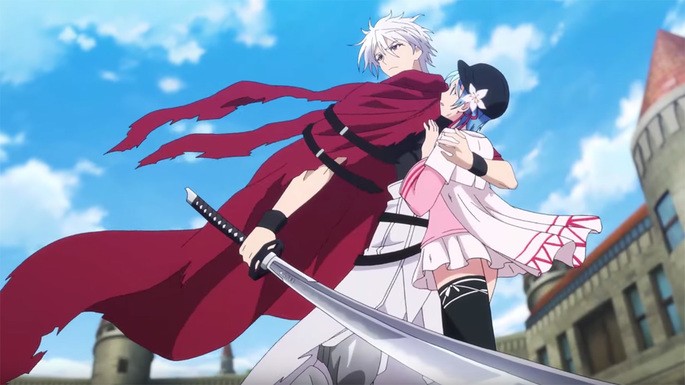 Genre: action
If you don't know Plunderer From the manga, the story takes place in Alcia, a post-apocalyptic fantasy world where people are marked with numbers that tell their status. Reaching the number 0 means total disappearance into the abyss. It is in this world that the girl Hina, while trying to fulfill her mother's last wish, meets the swordsman Rihito.
Kimetsu no Yaiba (Demon Slayer)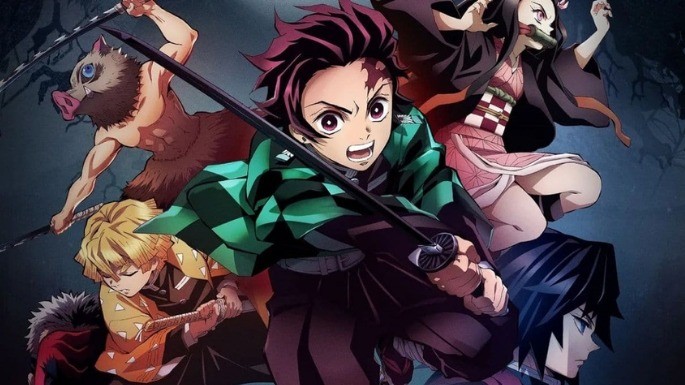 Genre: action
Inspired by the manga of the same name by Koyoharu Gotōge, Kimetsu no Yaiba was released in 2019. This anime features the story of Tanjiro Kamado, a young man who returns to his village and finds his family dead. All of his relatives were killed by demons (oni) and the only survivor was his sister, who was turned into an oni. To save her, Tanjiro becomes a demon hunter. This anime's fight scenes are especially good. In 2021, an arc was released in film format, the Mugen Train.
Sk8 The Infinity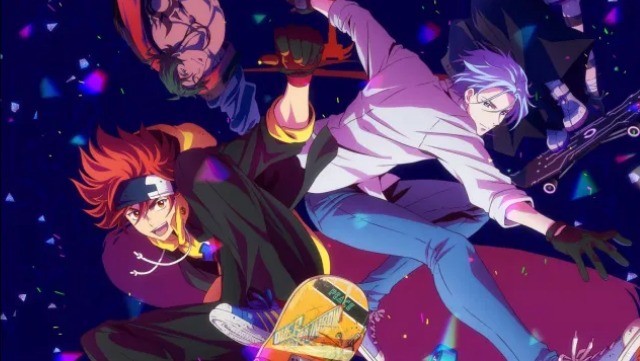 Genre: sport
Sk8 The Infinity had its first season released in 2021. In this energetic original anime, we follow high school students addicted to skateboarding, the fights that occur between them and the battles surrounding the sport.
Sonny Boy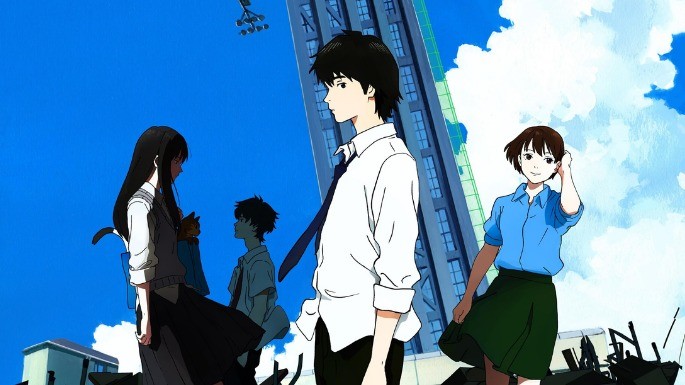 Genre: Science fiction
Released in 2021, from the creator of One-Punch Man, this is an anime for those who like parallel worlds and other dimensions. A group of young students are transported to a parallel reality where some have powers. Initially, they go through moments of disagreement, but soon realize that they need to unite to understand how to return to the world they lived in before.
Nanatsu no Taizai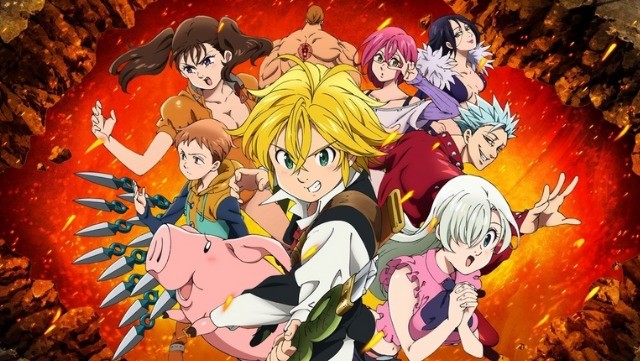 Genre: ecchi, adventure
In a world that resembles Europe in the Middle Ages, knights try to protect the region of Britannia with the use of magical powers. Betrayals, tyrants and a lot of action and adventure await you in this celebrated anime that comes to an end with its fourth season in 2021.
Kemono Jihen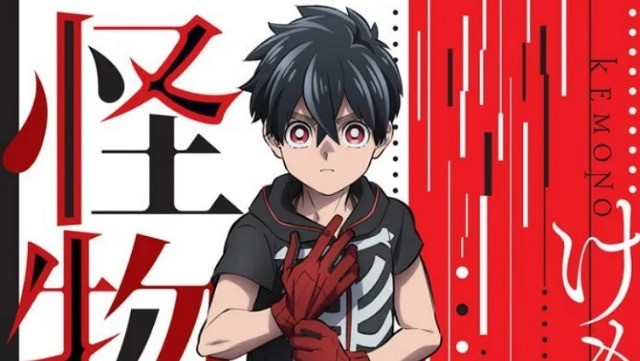 Genre: shounen
Follow the mysterious journey of Detective Kohachi Inugami, who arrives in a remote Japanese village to investigate dark incidents plaguing a boarding house. Inugami will meet a very peculiar young man named Evaded who works in nearby fields.
The Promised Neverland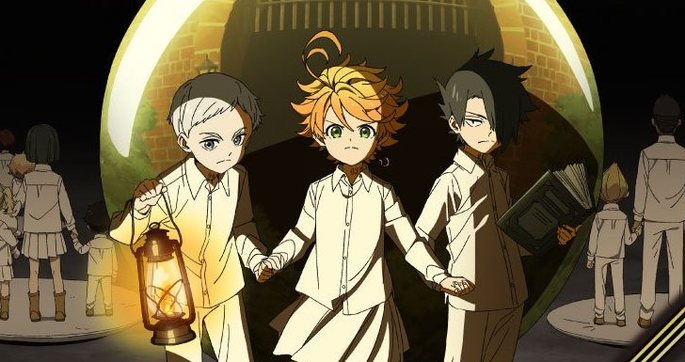 Genre: action, drama, mystery
Based on the shōnen manga series, the story revolves around Emma, ​​Norman and Ray, three children who live in a very mysterious orphanage. The anime's first season ended in 2019 and the second premiered in 2021.
Attack on Titan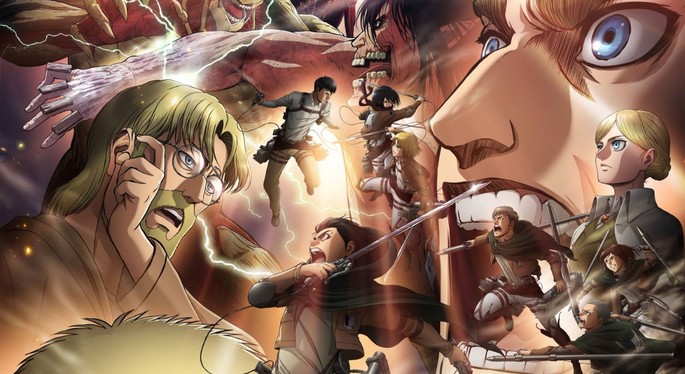 Genre: action, horror
For a while, humanity kept itself apart from the man-eating Titans. But that changed after the wards were destroyed. Humanity is in danger of disappearing, and Eren Jaeger and his friends must prevent that from happening. Launched in 2013, Attack on Titan is based on the manga of the same name and one of the most celebrated around the world!
In/Spectre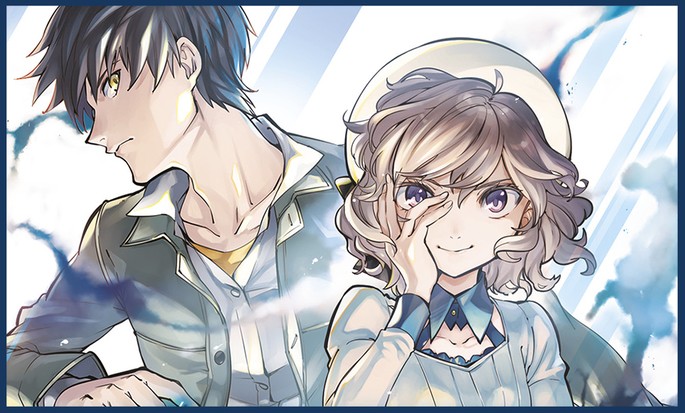 Genre: mystery
in the story of In/Spectre, Kotoko Iwanaga is kidnapped by a supernatural creature called youkai. This experience empowers Kotoko, who becomes the "Goddess of Wisdom" – a kind of intermediary between the world of men and the world of spirits.
Darwin's Game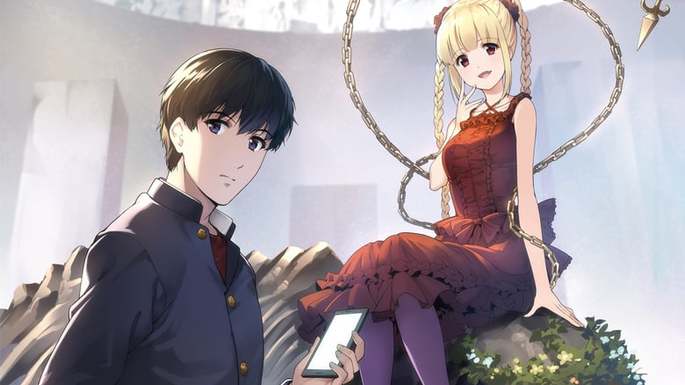 Genre: action
Sudou downloads a shooting game app, very Battle Royale style. Until then, all is quiet. The problem starts when he realizes that the battle is real and the only way to stay alive is to eliminate the other participants. In Darwin's Game, only the fittest survive.
Fena: Pirate Princess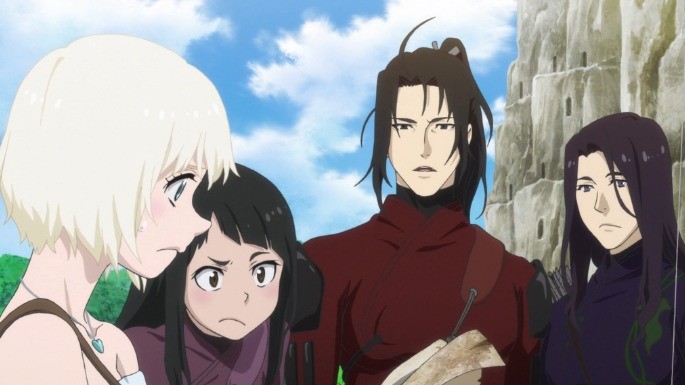 Genre: action
Fena Houtman is a young orphan who has few memories of her childhood. After escaping to a pirate island, she begins to discover more about her family history. Now, she needs to lead a Samurai crew on the high seas, unlocking her family's important secrets.
Somali and the Forest Spirit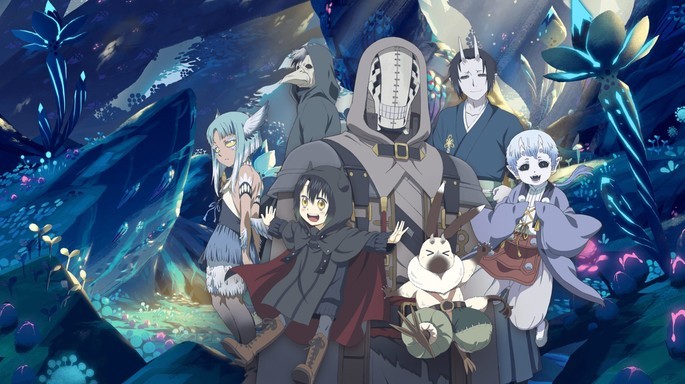 Genre: fantasy
Imagine a world dominated by monsters and other supernatural beings, where humans are on the brink of extinction. It is in this post-apocalyptic world that a little girl is found by a mythological being of the forest, a golem. Together they set off in search of other humans.
fruit basket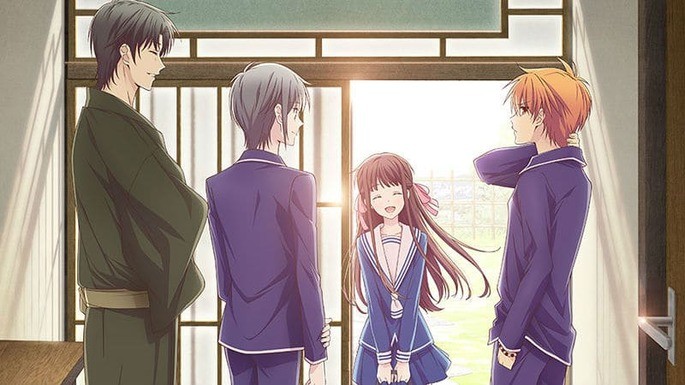 Genre: drama, fantasy
Based on the shoujo manga of the same name, Fruits Basket is one of the most celebrated romance anime around the world. The adaptation of the fun story began in 2019 and ends in 2021. Follow the story of Tohru Honda and his encounters with a cursed family. Its members have the power to transform into Chinese zodiac animals.
Haikyuu!!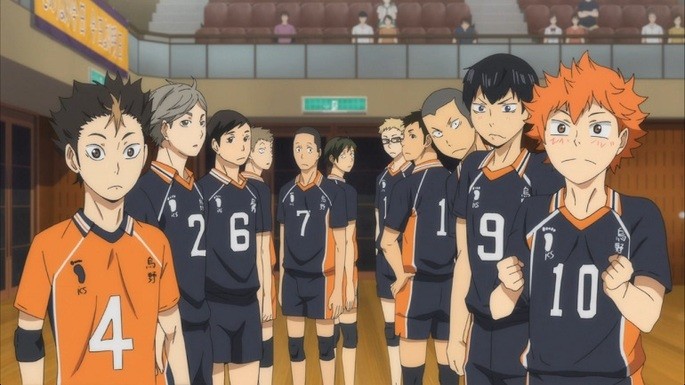 Genre: sport, drama comedy
Haikyuu!! tells the story of Hinata, a young volleyball lover who, despite his short stature, is a great striker. Inspired by a former athlete known as 'Little Giant', Hinata will join Karasuno school and try to lift the team that goes through a period of difficulties in championships.
Uzumaki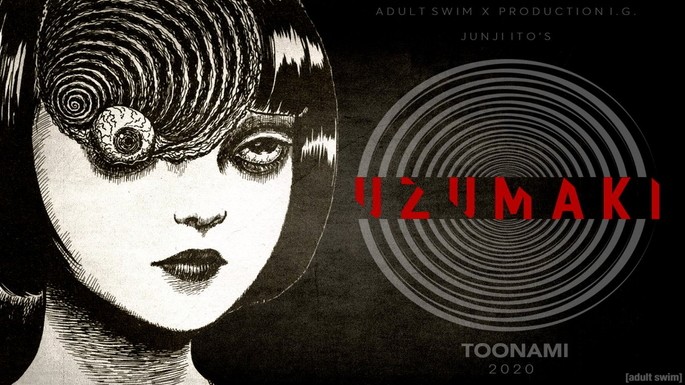 Genre: horror
The adaptation of the cult classic by Junji Ito, master of horror manga, still does not have a release date in Brazil. But it is already known that it will be a 4-episode miniseries, with a soundtrack by Colin Stetson, the same composer of the film. Hereditary. This debut promises, and is likely to be in 2022.
See also: The 22 best horror anime
Go-Toubun no Hanayome (The Quintessential Quintuplets)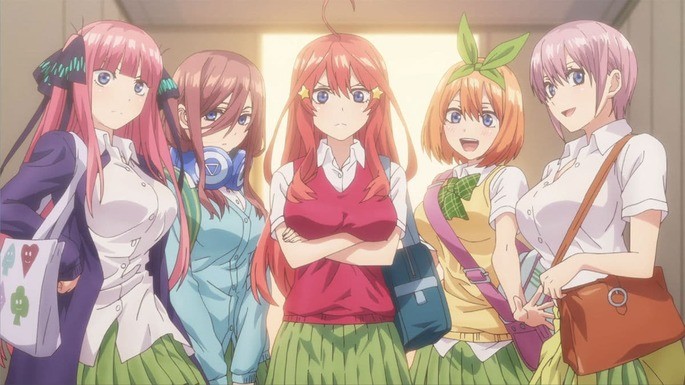 Genre: romantic comedy
Adaptation of the award-winning manga by Negi Haruba had its 1st season in 2019 and the long-awaited second season had its premiere in 2021. The story centers on Futaro, a young man who leads a difficult life and is hired to tutor the Nakano family quintuplets who hate studying.
oregairu (Yahari ore no Seishun Love Comedy wa Machigatteiru)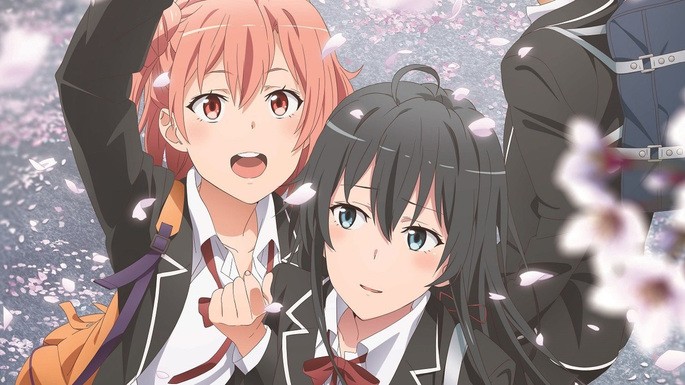 Genre: romantic comedy
Oregairu's narrative centers on Hachiman, a pessimistic boy who ends up joining the school's volunteer service club. There he meets Yukinoshita, who becomes his friend. The anime has three seasons and a legion of fans around the world. Very worth checking out!