Stephen William Hawking was an English theoretical physicist, cosmologist, and author who was director of research at the Centre for Theoretical Cosmology at the University of Cambridge at the time of his death. He was the also Lucasian Professor of Mathematics at the University of Cambridge. He was inducted into the Royal Society, a worldwide fellowship of scientists.
Stephen Hawking was diagnosed with an early-onset slow-progressing form of motor neurone disease that gradually Paralysed him over the decades. But his dedication to his dreams forced him to overcome these obstacles.
Stephen Hawking studied the basic laws governing the universe. He proposed that, since the universe boasts a beginning -The Big Bang, it likely will have an ending. Stephen Hawking also proposed that the universe has no boundary, much like the Earth. Although the planet is finite, one can travel around it infinitely, never encountering a wall that would be described as the end.
Stephen Hawking was also a popular writer his books include "A Briefer History of Time," "The Universe in a Nutshell," "The Grand Design" and "On the Shoulders of Giants." Let's Check  Stephen Hawking's Quotes
Stephen Hawking Quotes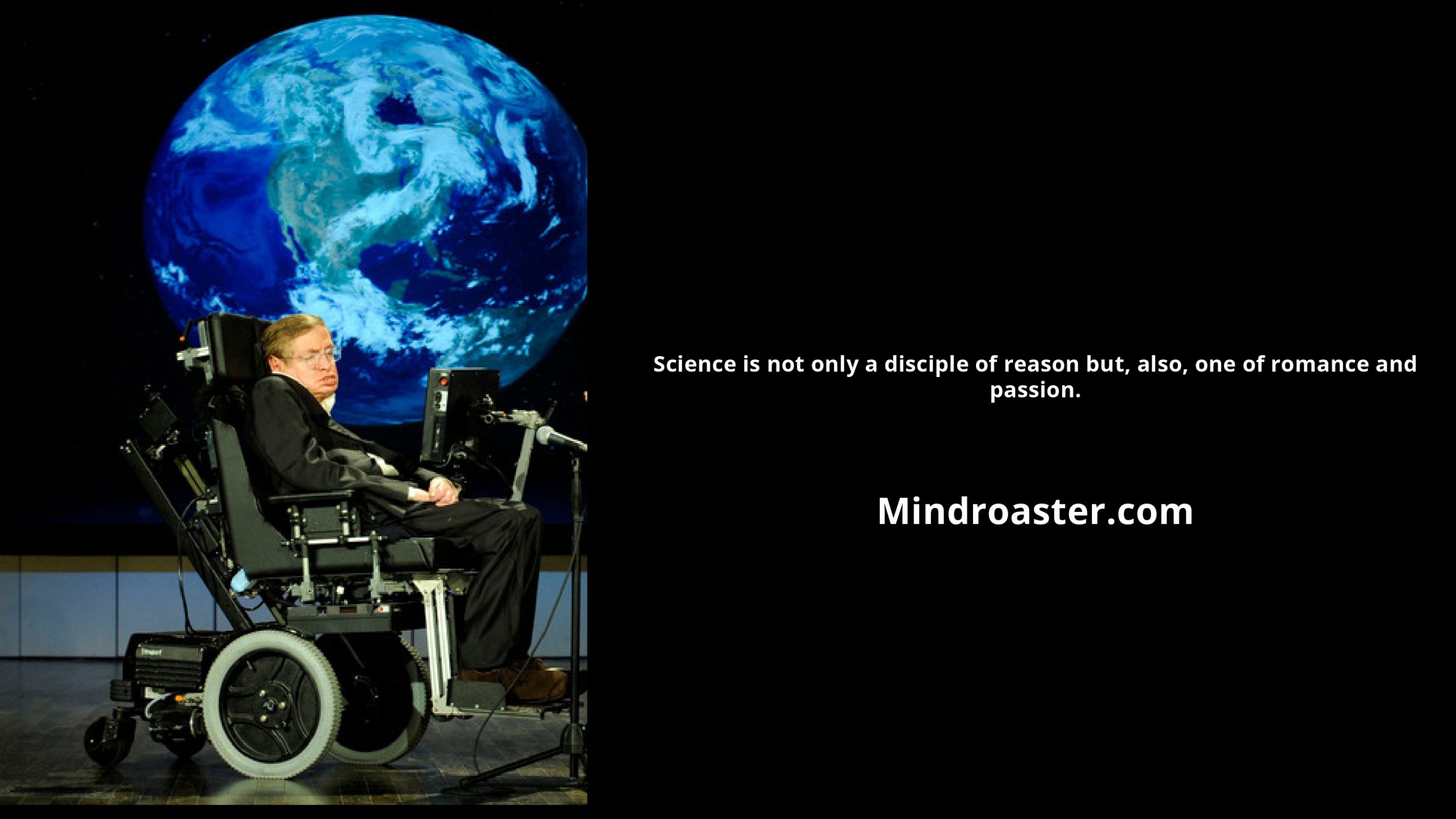 1. Science is not only a disciple of reason but, also, one of romance and passion.
2. However difficult life may seem, there is always something you can do and succeed at. It matters that you don't just give up.
3. Life would be tragic if it weren't funny.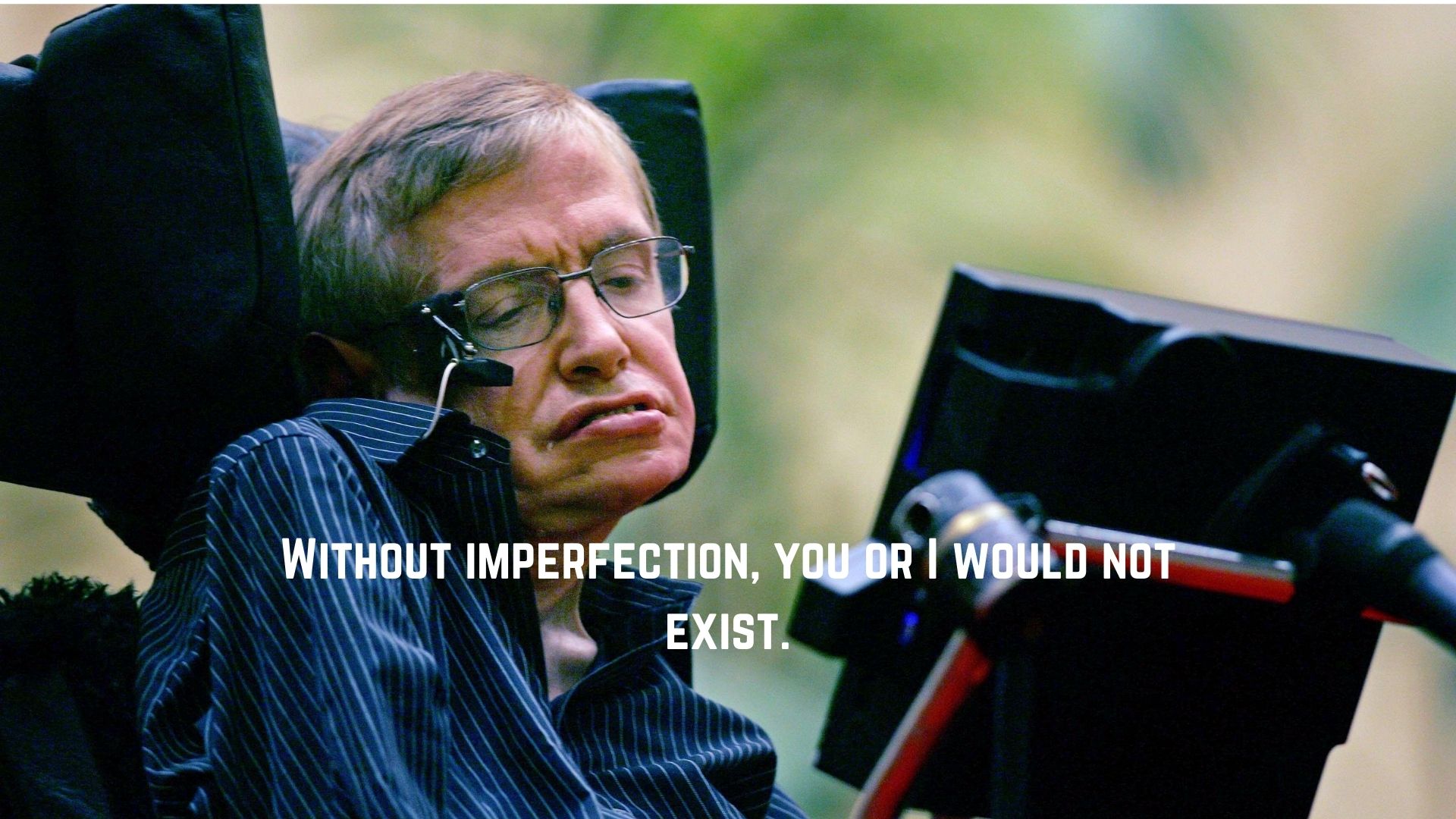 4. Without imperfection, you or I would not exist.
5. People won't have time for you if you are always angry or complaining.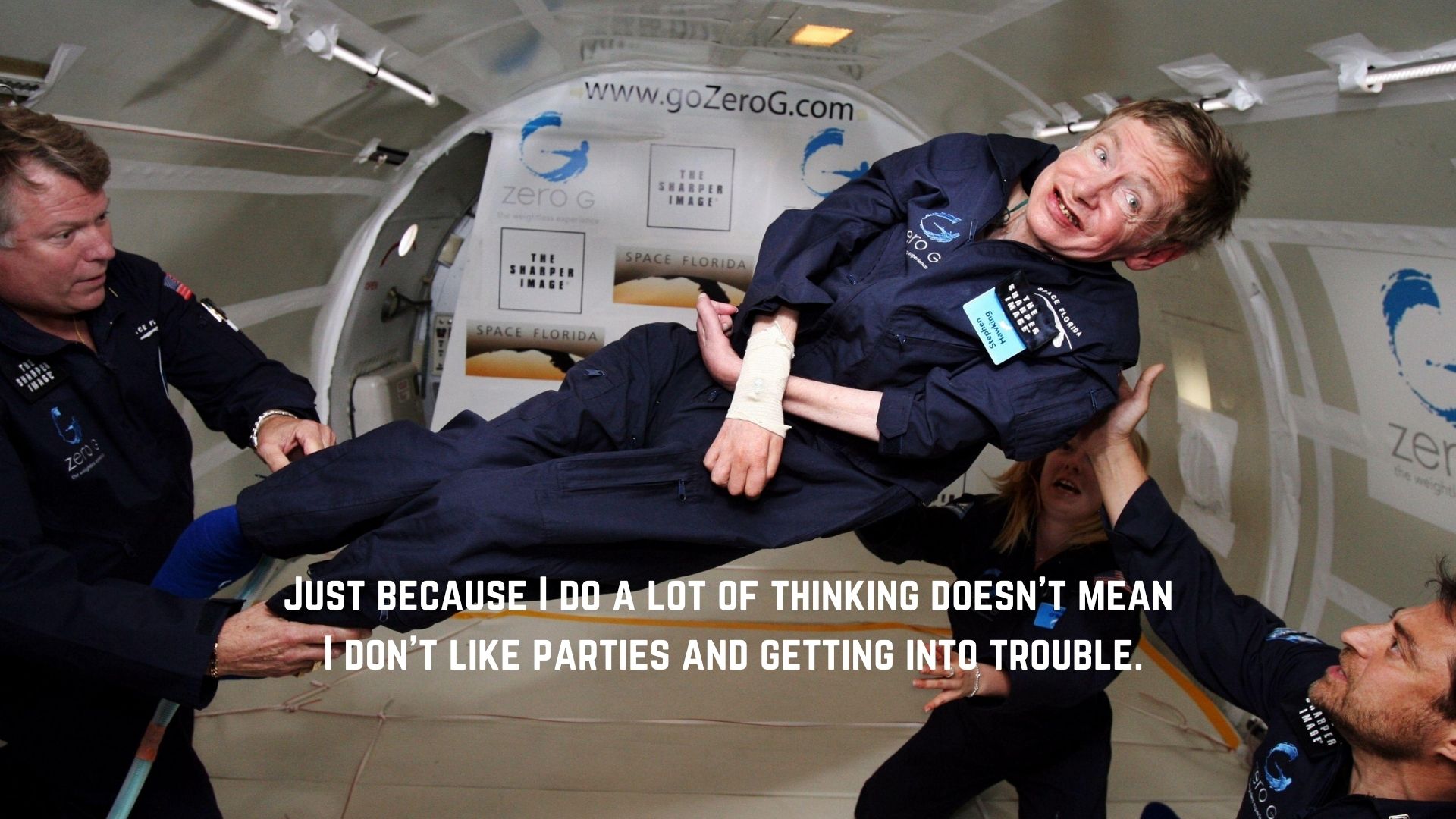 6. Just because I do a lot of thinking doesn't mean I don't like parties and getting into trouble.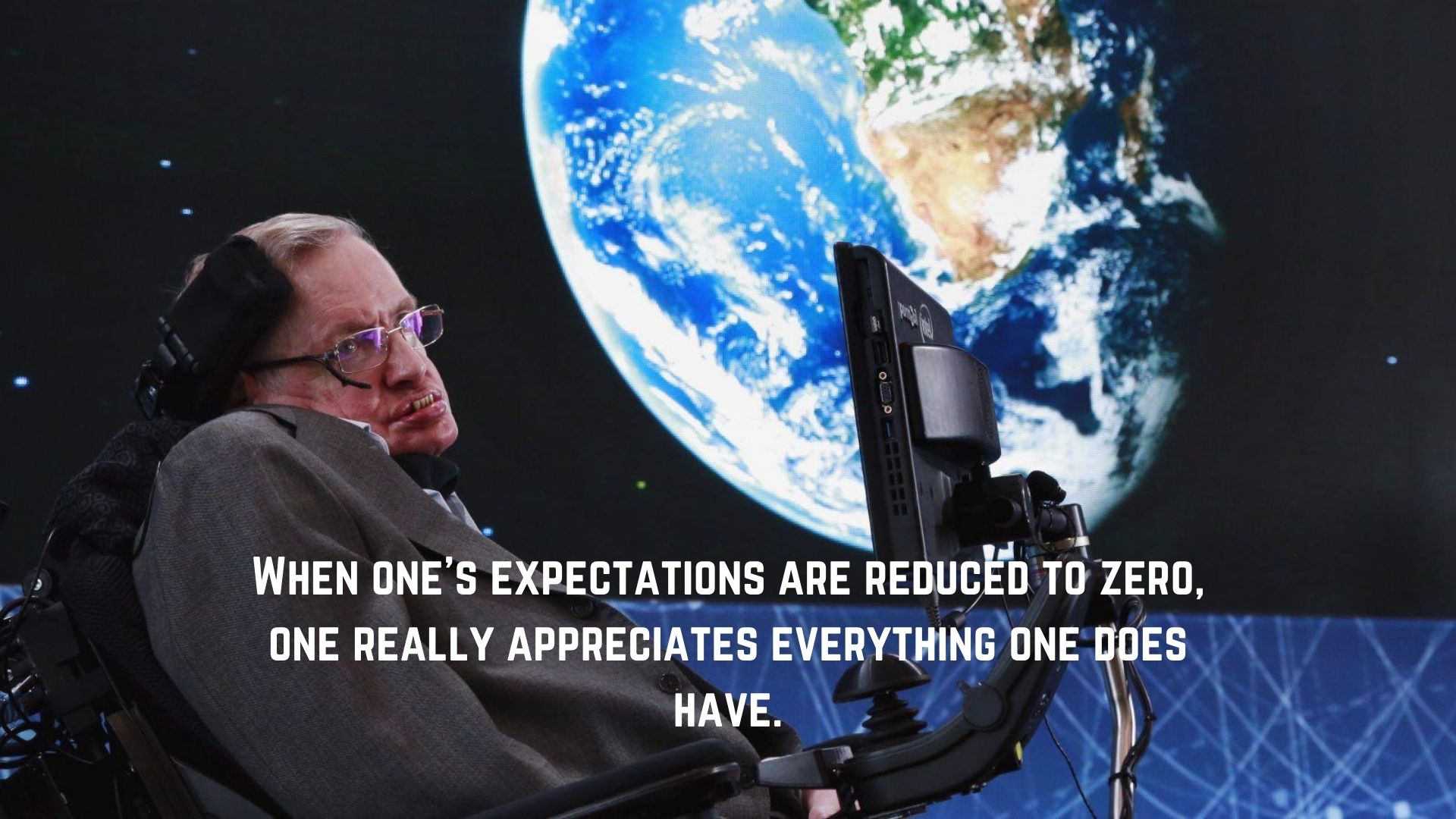 7. When one's expectations are reduced to zero, one really appreciates everything one does have.
8. Work gives you meaning and purpose, and life is empty without it
9. I have noticed even people who claim everything is predestined, and that we can do nothing to change it, look before they cross the road.
10. We are all different. There is no such thing as a standard or run-of-the-mill human being, but we share the same human spirit.