Are you in the mood for some heart-wrenching movies that can tug at your emotions? This list is packed with sad movies that blend drama with comedy, romance, or even war elements. Brace yourself for a rollercoaster of feelings, but keep some tissues nearby after this movie marathon to avoid dehydration.
Let's dive in and discover these touching films!
Sad Movies That will Make You Cry
1. A Streetcar Named Desire (1951)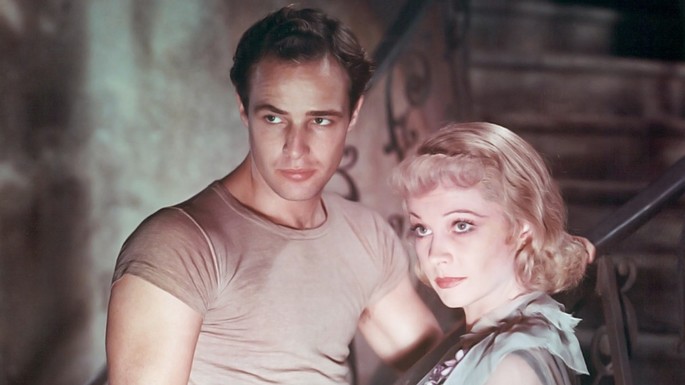 Genre: Drama
Available on: Amazon Prime Video
Based on the play by Tennessee Williams. It is considered one of the most essential works in the history of the United States.
We follow the protagonist, Blanche DuBois, a woman whose luck does not favor her and who, after being evicted, moves to live with her sister and brother-in-law. Stanley, her brother-in-law, is a coarse, working-class man.
Little by little, we see how Blanche's reality collapses around her. She creates illusions and lies that she repeats to herself to avoid falling into a catatonic state from her sadness.
Meanwhile, Blanche witnesses her brother-in-law's violent behavior towards her sister, who is pregnant with their first child.
2. Marriage Story (2019)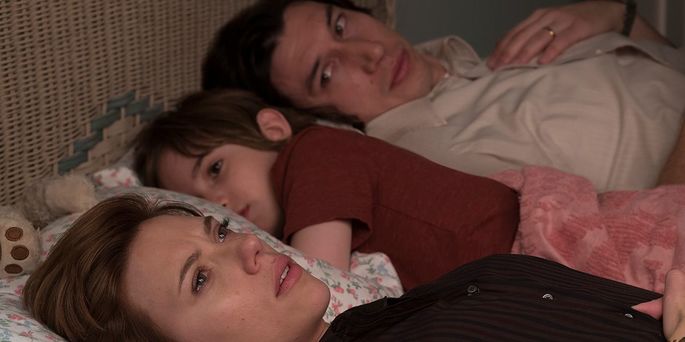 Genre: Drama, Romance
Available on: Netflix
In one of the most successful drama films of recent years, we follow a failed marriage.
Charlie and Nicole are a creative couple. He is a very successful theater director, and Nicole was engaged in working as an actress. Both begin to have friction in the relationship and seek to smooth things out, but everything is a failed attempt.
Eventually, the separation process leads them to opt for a divorce. They both try to keep things smooth, but due to a series of circumstances, they end up in a pitched battle involving lawyers and lawsuits.
In the meantime, they want to keep their son out of this situation, and thanks to this familiar feeling, they discover that they can handle things more peacefully.
3. Grave of the Fireflies (1988)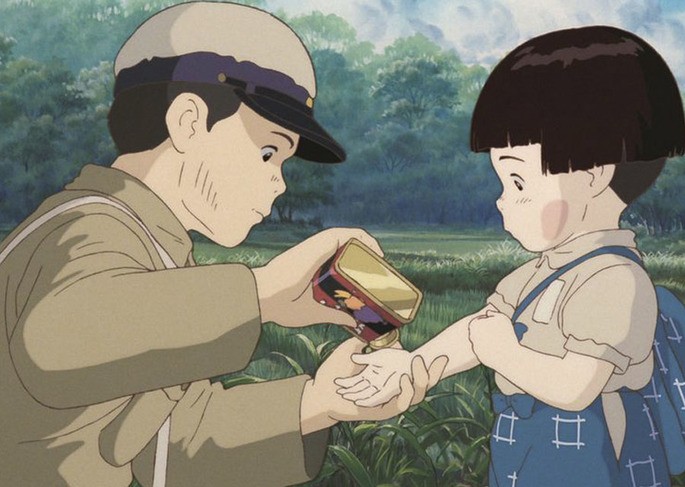 Genre: Drama, War
Available on: Netflix Spain
This interpretation of Akiyuki Nosaka's short novel is Studio Ghibli's third animated film.
The story takes place in the city of Kobe in Japan in March 1945. Here we follow two children who have been abandoned to their fate due to the war. Their mother dies in a bombing, and they must move to live with their aunt.
When the woman treats them contemptuously, the brothers, Seita and Setsuko, leave to wait for their father. But this is not an easy ordeal and little by little, the food shortage catches up with them until the little girl starts to get seriously ill.
4. Call me by your name (2017)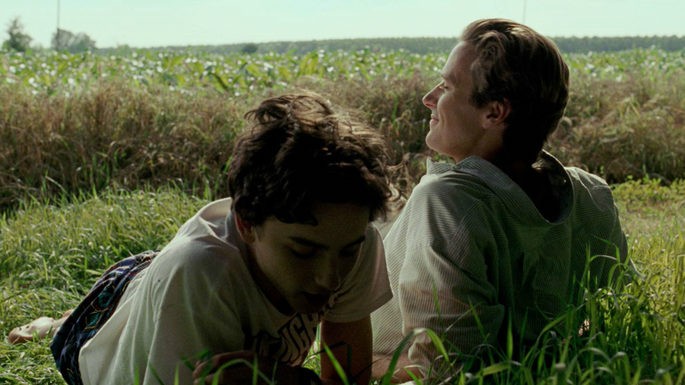 Genre: Drama, Romance
Available on: Netflix, YouTube Premium, Google Play, Apple TV, Amazon Prime.
It is based on the homonymous novel by André Aciman. This story explores the relationship of Elio, a 17-year-old boy, who meets Oliver during a vacation trip to Italy. This 24-year-old is a student of his father, and the two establish a loving relationship that will deeply affect Elio.
Oliver, with an opposite personality to Elio's, teaches him to come out of his shell a bit and enjoy his days. In addition, the story covers the doubts of the environment about this type of relationship and the fear that an adolescent discovering his true orientation may feel.
5. Little Women (2019)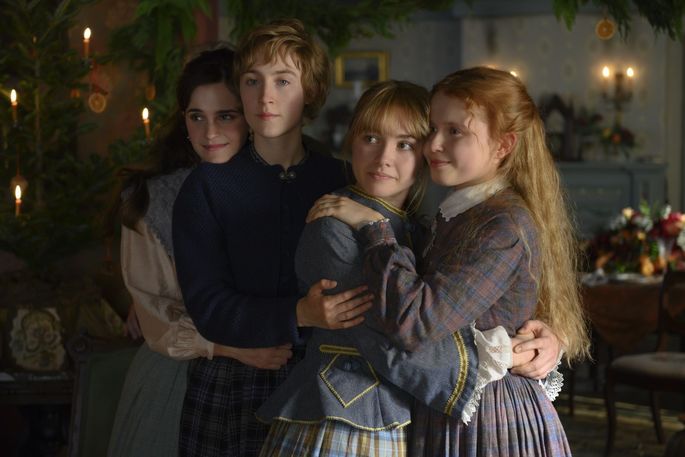 Genre: Romance, Drama, Musical
Available on: Amazon Prime, YouTube Premium, Google Play, Apple TV.
The story follows the March sisters, Jo, Meg, Amy, and Beth. This group of young people, about to become women, will have to confront their true desires against society's expectations.
Jo March lives in New York after the United States Civil War and works as a writer. Her sister Amy is in Paris, studying to be a painter, while her older sister Meg finds herself married to a professor.
When Beth, the shyest of the sisters, contracts a devastating disease, these women must come together and prove that they are one unbreakable family.
6. Eternal Sunshine of the Spotless Mind (2004)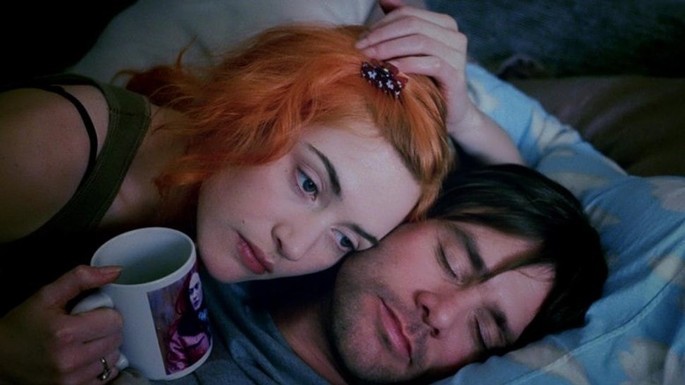 Genre: Romance, Drama
Available on: YouTube Premium, Google Play, and Apple TV.
The stories where heartbreak drowns us are some of the saddest. Joel Barish believes he found the love of her life in Clementine, and despite her failed relationship, he remembers her fondly.
The problem is that when he hears that Clementine has decided to undergo a surgical procedure to erase him from his memories, Joel decides to pay her in kind and imitate her.
The story follows the turbulent relationship from the point of view of poor Joel, who gradually regrets his decision since forgetting such a special moment leaves him with an unimaginable emotional void.
7. The Farewell (2019)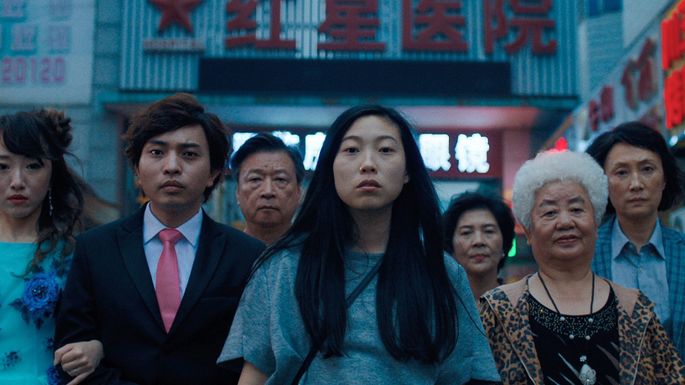 Género: Drama, Comedia
Disponible en: Amazon Prime, Apple TV, YouTube Premium, Google Play
Billi is an immigrant who came to New York to become a writer. In China, she left her family behind, but what hurt her the most was being separated from her grandmother, the seemingly indestructible Nai Nai.
The two chat on the phone and tell each other benign lies so as not to worry each other. However, her relatives discover that Nai Nai has very little left to live: she has terminal cancer, and they will have to meet one last time as a family. To avoid scaring the old woman, they do not tell her about her condition but plan an impromptu wedding between her grandchildren with the excuse of bringing everyone back to the country.
Now, Billi will have to fly to China and face her relatives' expectations of her place in life, and in the process, hide from Nai Nai the real reason for her visit. Will she be able to keep up the facade of her?
8. A Star Is Born (2018)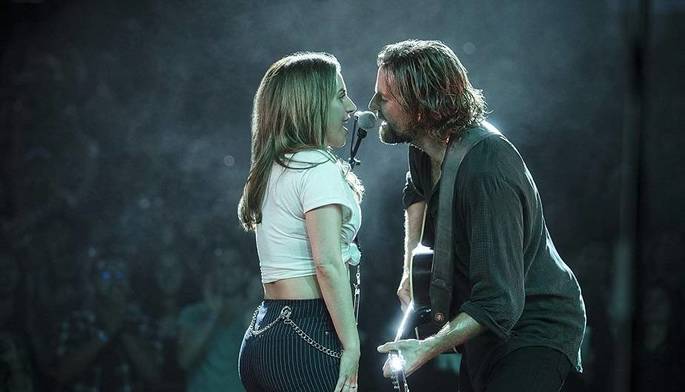 Genre: Drama, Romance, Musical
Available On: Amazon Prime, YouTube Premium, Google Play, Apple TV
Jackson, Maine, is a musician whose career is in a tailspin due to his abuse of alcohol and drugs. When he meets Ally, a waitress with a prodigious voice, he does everything he can to help her pursue her dream of being a singer.
Soon, both will establish a beautiful relationship, which leads them to get to know each other better. But Jackson's demons won't allow him to maintain a healthy relationship, and as talented as she is, Ally can't deliver the happiness he seeks in a bottle.
9. Brokeback Mountain (2005)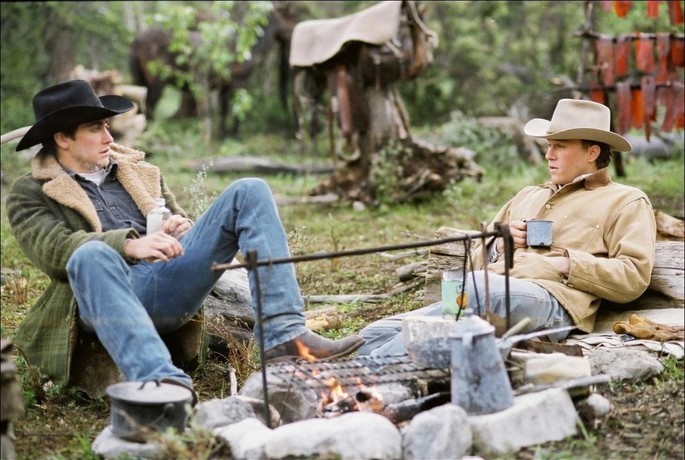 Genre: Romance, Drama
Available on: Amazon Prime, Apple TV
When Ennis and Jack meet in the rocky mountains of Alberta, they initially don't get along at all. But the months they spend isolated from society lead them to get to know each other better, and their attraction is undeniable.
One night, they decide to stop hiding their feelings, which begins a love affair that will last decades, and they will both have to hide from their loved ones. Between the expectations of society, the idea of ​​marriage, and a legacy, these two characters will have to confront the concept of what it is to be a man and show what love can achieve.
10. Atonement (2007)
Genre: Drama, Romance, War
Available on: Disney+, Google Play, Apple TV, Amazon Prime
Briony Tallis, a 13-year-old aspiring writer, imagines and writes. When her sister Cecilia meets with Robbie Turner, a British soldier, Briony is a witness and misinterprets the events. This leads her to maintain the wrong image of Robbie, and when Lola, a family cousin, is raped, Briony is the first to point the finger at the young man.
Years later, Briony is a nurse assisting soldiers during the war, and she is more than aware of the terrible mistake she made when she was little. She and her sister have separated, and she doesn't know anything about Robbie, but she will do whatever it takes to atone for her faults and reunite the lovers.
11. Love Story (1970)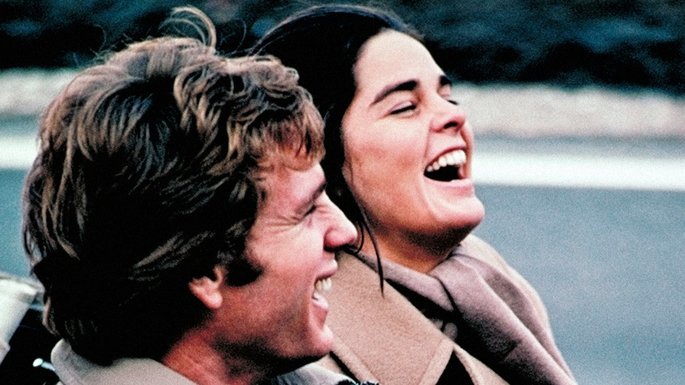 Género: Romance, Drama
Disponible en: Netflix, YouTube Premium, Google Play, Amazon Prime, Apple TV
Since time immemorial, we adore witnessing a love story. In the '70s, this movie was the epitome of dramatic romance. Thanks to her, we have the phrase, "Love means never having to ask for forgiveness," and by watching the movie, we understand why.
The story follows two students from different social classes who meet at the university. Oliver is a talented athlete from a wealthy family, while Jenny is a humble young woman studying music.
When Jenny walks into Oliver's life, it all makes sense. She begins to feel inspired and purposeful, but her problem is that her family considers her "inferior." They decide to get married against her parents' wishes, but when finances don't go well, and Jenny receives a terrible diagnosis, things change completely.
12. Blue Valentine (2010)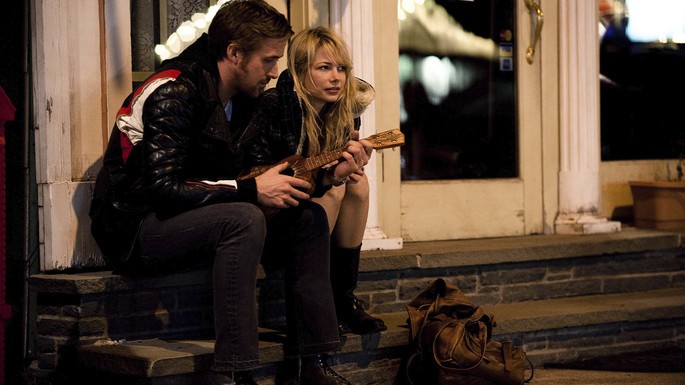 Genre: Romance, Drama
Available in: Not available on streaming platforms
This romantic drama follows a married couple together for seven years. They have a daughter, and something is not right despite appearing normal.
Cindy, the wife, has completely lost interest in her husband. Dean is aware of this problem and is looking for ways to reignite the passion in the relationship. As an excuse to spend time alone, he invites her to a night at a themed hotel.
There, we will see images from the couple's past, which gradually sees their relationship collapse, and the reasons behind this loss of affection.
13. The Color Purple (1985)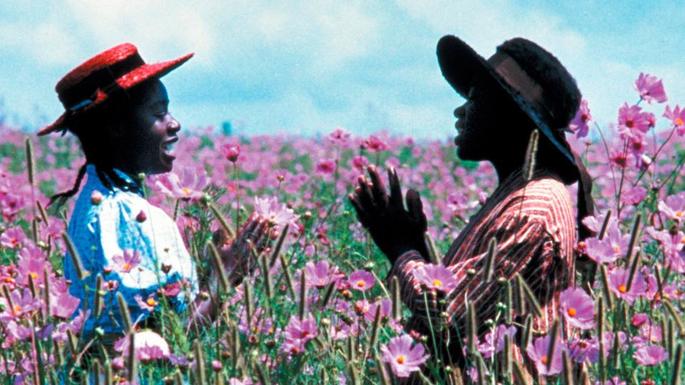 Genre: Drama
Available on: Amazon Prime, YouTube Premium, Google Play, Apple TV
This story, which portrays African-American society during the 20th century in the United States, follows Celie Harris.
Celie is a 14-year-old girl who has not received any education and is constantly abused by her father. This abuse has given her two children whom she never knew, and finally, she believes that her luck may change when she marries Mister, an older man who lost her wife.
What follows is a sequence spanning almost 30 years where we see Celie trying to grow up and break out of the vicious cycle of abuse, which is all she's ever known. On her way, we meet her sister Nettie and a group of characters that will have a great influence on her life.
14. Dead Poets Society (1983)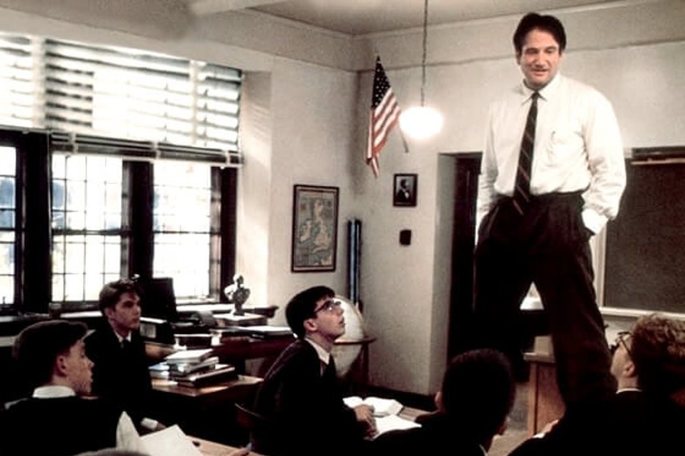 Genre: Drama, Juvenil
Available On: YouTube Premium, Google Play, Amazon Prime, Apple TV
Todd Anderson is a shy young man who has to start his classes at a private school for boys in Vermont. After meeting his classmates, his big surprise is meeting his English teacher.
John Keating has a very unorthodox and curious teaching method, but his way of being and seeing life little by little makes the school's students feel inspired and motivated to pursue their dreams.
The drama begins when Neil, one of the students, manages to overcome his shyness to act and decides to take part in a school play. However, his parents disapprove of this decision, which will involve Professor Keating directly, putting his career at risk.
15. The Strength of Endearment (1983)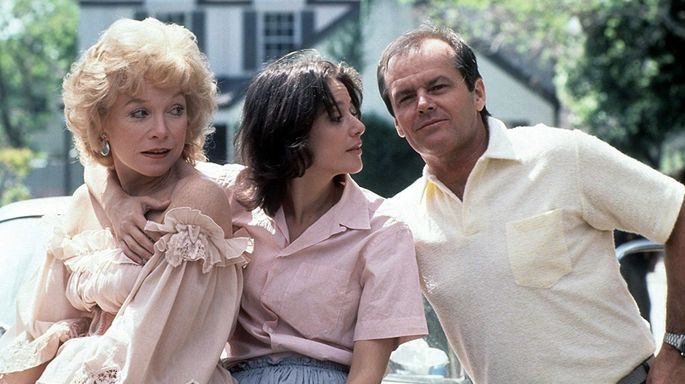 Genre: Comedy, Drama
Available on: YouTube Premium, Google Play, Amazon Prime, Apple TV
This story follows the emotional connection that can exist between a mother and her daughter, despite their differences. Aurora is a widow from Houston who has a complicated relationship with her daughter Emma.
She has always been very controlling with Emma, ​​to the point where the woman rebels against her expectations and marries a university professor named Flap, with whom she has three children. But although Aurora and Emma are separated, they are always in contact by phone.
When Aurora is diagnosed with cancer, Emma will be the first to arrive to help her.
16. The Last of the Mohicans (1992)
Genre: War, Adventure, Drama
Available on: Apple TV
Even though The Last of the Mohicans is a film focused on a war conflict, behind it, there are also elements of romance.
The film stars Daniel Day-Lewis as Nathaniel, an adopted son considered the last of the Mohicans, a Native American tribe. The story takes place in 1757, during the Franco-Indigenous War.
Nathaniel helps the daughters of an American colonel who hostile Indians attack, and after a series of events, he establishes an emotional connection with Cora, the colonel's eldest daughter. This will generate problems within the group since Cora finds herself engaged.
17. Titanic (1997)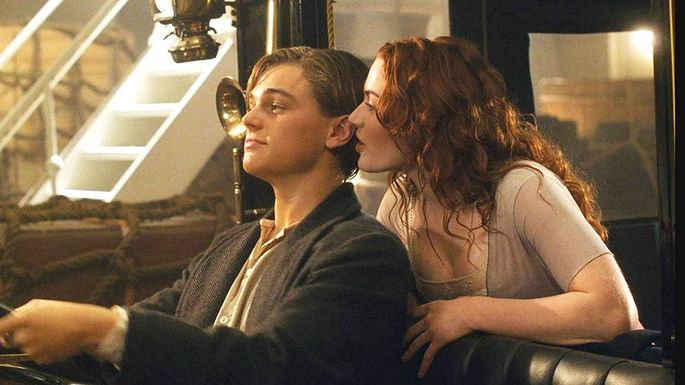 Genre: Romance, Drama
Available on: Disney+, YouTube Premium, Google Play, Apple TV
After winning a trip on the Titanic during a card game, Jack Dawson spots the society girl Rose DeWitt Bukater and instantly catches his eye. The girl heads to Philadelphia to marry her wealthy fiancé, Caledon Hockley, a conceited and snobbish man.
Rose feels helpless, trapped by her situation, and goes on deck to end her life, but Jack rescues her. Due to this event, Rose and Jack will spend more and more time together, developing an unbreakable affinity that can only be stopped by the greatest tragedy imaginable.
18. Lion (2016)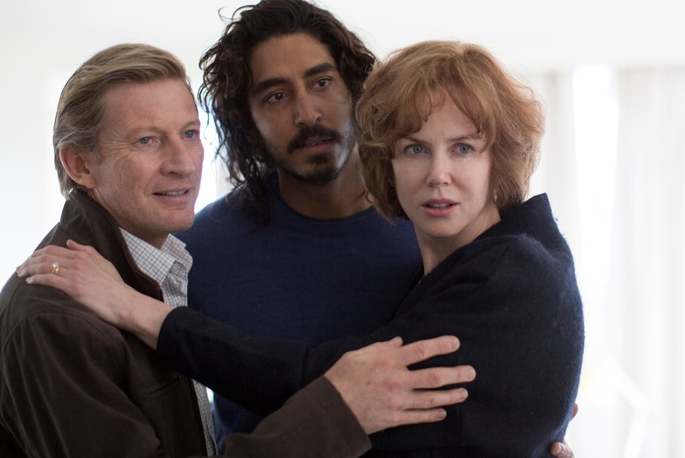 Genre: Drama
Available on: Amazon Prime, Apple TV, YouTube Premium, Google Play
In 1986, Saroo was five years old, living in rural India. Despite having a life marked by poverty, he was a happy child. One day, along with his brother, he approaches a train, which will separate him from his brother and take him to Calcutta, completely disorienting him.
Saroo finds himself alone in a completely strange place, unable to explain to the authorities that he's lost. Due to his street situation, he ends up in an orphanage. Eventually, he is adopted by an Australian couple.
Years later, despite forming a beautiful bond with the family that adopted him, Saroo is affected by memories of his lost family in adulthood and tries searching for them.
19. The Fault in Our Stars (2014)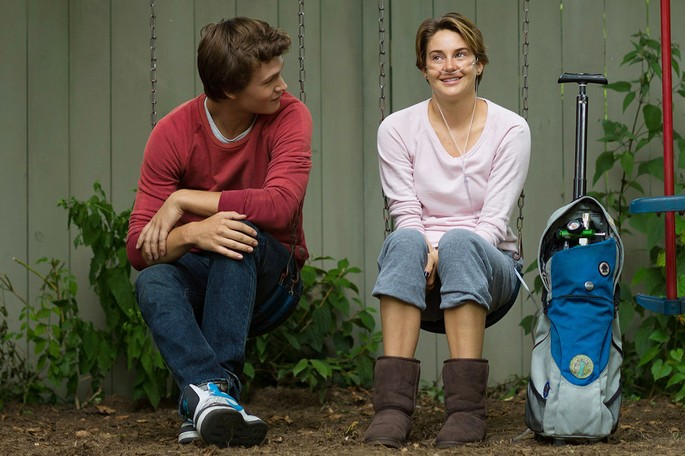 Genre: Romance, Drama
Available on: Amazon Prime, Apple TV, YouTube Premium, Google Play
Hazel Grace Lancaster has lung cancer. It is a reality that she has learned to accept in the most cynical way possible, but her mother notices her when she is depressed. For this reason, she suggests joining a support group for cancer patients, inviting her to open up socially.
There, she meets Augustus, a boy who lost a leg to aggressive cancer but is in remission. The boy has an interesting life philosophy that immediately catches his eye. They both discover that they like to read very different books and by exchanging their favorite books, they begin to get to know each other better. But Hazel's book has a story behind it, to the mysterious Peter Van Houten, the author.
The story seems not to have ended, and with this in mind, Hazel has always wanted to meet Van Houten to ask him about his novel's ending. Augustus, knowing this, decides to plan a trip with Hazel to Amsterdam, to meet the writer. When they arrive, however, Van Houten is not what they expected.
20. Requiem for a Dream (2000)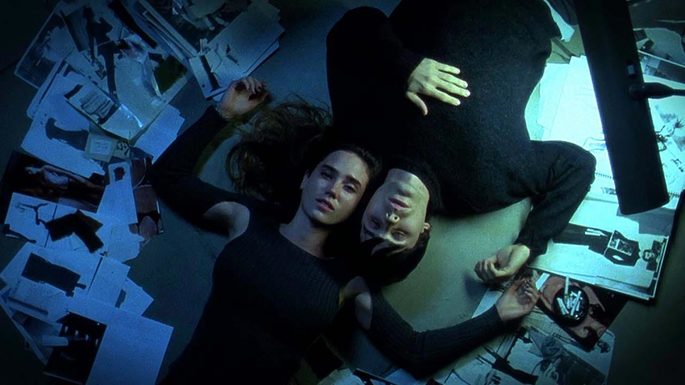 Genre: Drama
Available on: Amazon Prime, YouTube Premium, Google Play, Apple TV
In Requiem for a Dream, we discover how addictions can impact entire families.
Sara Goldfarb is an older woman who lost her husband and spent much of her day in her apartment watching television. But her favorite show is a self-help show, and she enjoys it. Her eventual goal is to participate in said program, and she dreams of her son's success.
Harry, her beloved son, once had a bright future, but Sara is haunted by her mistakes, knowing he is a drug addict. The boy, for his part, has specific ambitions: with his friend Tyrone, he wants to become a dealer to ensure his future, and he has a beautiful girlfriend named Marion. The girl studied to be an actress and fashion designer, but thanks to Harry's influence, she finds herself immersed in the world of drugs.
After Sara receives an invitation to participate in the program she has longed for, she begins a suspicious weight loss treatment. But these pills prove to be addictive and harmful to her mental health.
21. Sophie's Decision (1982)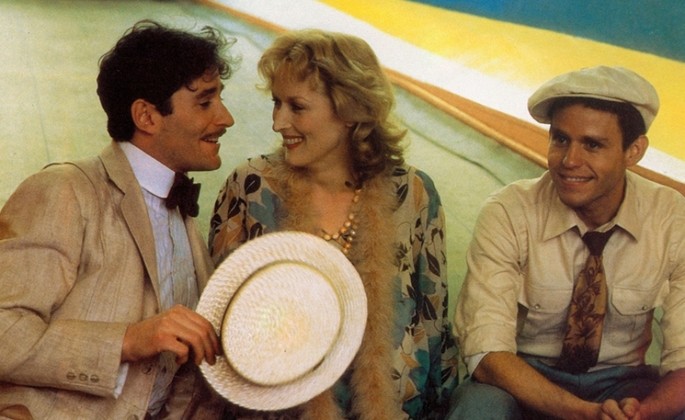 Genre: Drama, Romance
Available On: YouTube Premium, Google Play, Apple TV
Stingo is a writer who 1947, begins to live in Brooklyn, where he wants to stabilize to write his first novel.
Soon, he meets Sophie and her husband Nathan, a couple who live near him, who seems quiet and reserved. Nathan is much more open than Sophie, who is withdrawn and seems afraid to connect. Soon after, Stingo discovers that Sophie survived the Holocaust and spent time in Auschwitz.
When he learns the heartbreaking story behind the woman's past, he understands her fragility and begins to connect with her emotionally. Meanwhile, her marriage to Nathan is slowly falling apart.
22. Moulin Rouge (2001)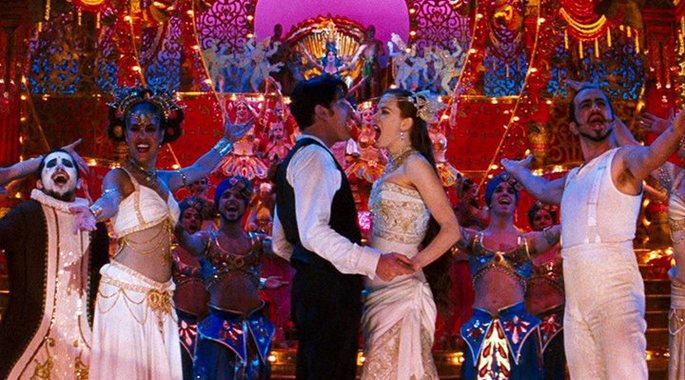 Genre: Drama, Romance, Musical
Available on: Disney+, Google Play, Apple TV, Amazon Prime
In 1899, Christian was an English writer attracted to Paris thanks to the Bohemian revolution. Paris is known for a nocturnal world filled with sin and addiction, and no place is more suitable to fulfill your desires than the Moulin Rouge.
The rich and poor can enjoy the dancers' entertainment in this club. Christian meets Satine, who changes his way of thinking and seeing love. Satine is the club's most sought-after courtesan, and a potential investor in the club wants her for himself.
When these three individuals have to fight against jealousy and possessiveness, Satine discovers that her health is not good and everything can end tragically.
23. Hachiko: Always by your side (2009)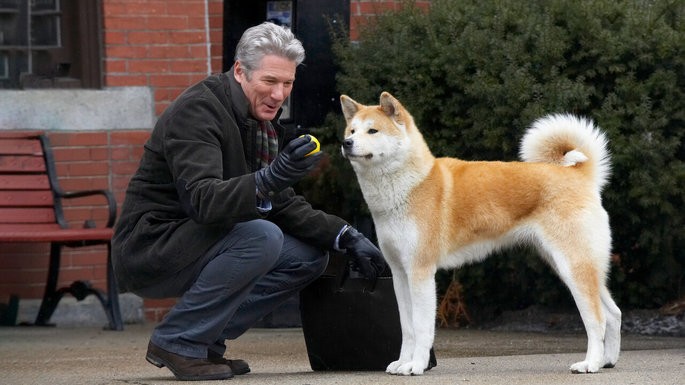 Genre: Drama, Comedy
Available on: Amazon Prime
This American version of the Japanese story has moved more than one: the story of Hachiko, the faithful dog.
When university professors discover an Akita at a train station, they create an unbreakable connection that develops over the years. Although he is not an obedient dog, he seems to be very faithful. The teacher calls her Hachiko, after the lucky number eight in Japan.
Together, they learn how to go to the train station, and the professor is surprised to find his dog waiting for him every day at the station.
But when tragedy strikes at the door, Hachiko will have to prove her loyalty repeatedly, touching everyone who knows her and becoming a legend herself.
24. Green Mile (1999)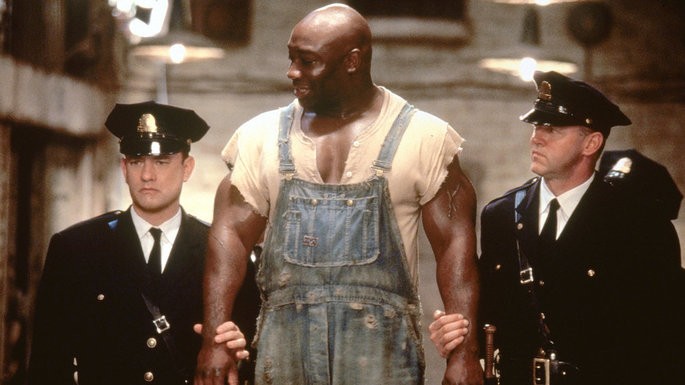 Genre: War, Adventure
Available on: Apple TV
Paul Edgecomb, a death row guard, meets John Coffey, a burly African-American man who, despite his extensive and imposing appearance, has a heart of gold.
The charges against him are overwhelming, and Edgecomb treats him with distance until he discovers the truth after meeting him and the other inmates. John Coffey has healing powers, and he's been wrongly accused of a crime he didn't commit.
25. Life is Beautiful (1997)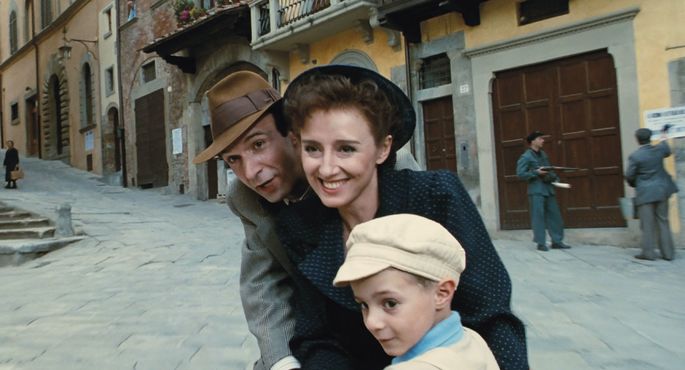 Genre: War, Drama
Available on: YouTube Premium, Google Play, Apple TV, Amazon Prime
Life is Beautiful is a sad and moving story that has touched the lives of those who have enjoyed it.
The story begins in 1939 when Guido Orefice accepts a job in Arezzo offered by his uncle Eliseo. There, Guido meets the beautiful Dora, a woman he immediately falls in love with and begins to court. The first part of the film develops the love story between Guido and Dora and the birth of their son, Giosué, but little by little, we realize that German anti-Semitic sentiment is taking over the town where they live.
We quickly move to 1945, where during a birthday party for the little boy, Giosué, Guido, and Eliseo are arrested for being Jews. Soon, the story becomes a reflection of the horrible reality lived by the Jews in the concentration camps.
Guido, with emotional intelligence and a sense of survival worthy of a father, will try by all means to protect Giosué's innocence inside the concentration camp, making him think that everything is a game, and that they are participating to win a tank.
26. Stand By Me (1998)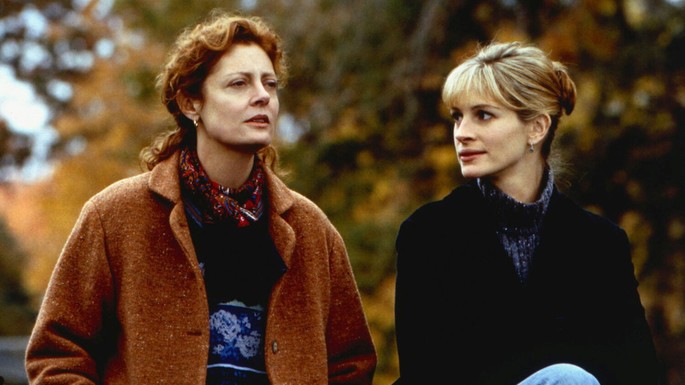 Genre: Drama, Romance
Available on: Apple TV, Amazon Prime
Family dynamics are never easy, but we face a mix between stepmothers, mothers, and husbands that will prove explosive in this film.
Jackie and Luke are a couple who have two children, Anna and Ben. When Luke decides to leave Jackie and proposes to divorce her, Jackie agrees, but only if the transition is comfortable for the children. Added to this is Isabel, Luke's new partner, who has no interest in having children of her own but must take care of Luke if she wants to be with him.
Isabel tries to connect with Luke's children but fails repeatedly. Enter Jackie, her biological mother, who constantly tries to antagonize Isabel and hinder her from connecting with the little ones.
However, news about Jackie's health will make her change her mind, and she will try to understand Isabel, offering her help when she needs it and establishing a reluctant bond with the woman who will take care of her children in the future when she is no longer there. This.
27. Steel Magnolias (1989)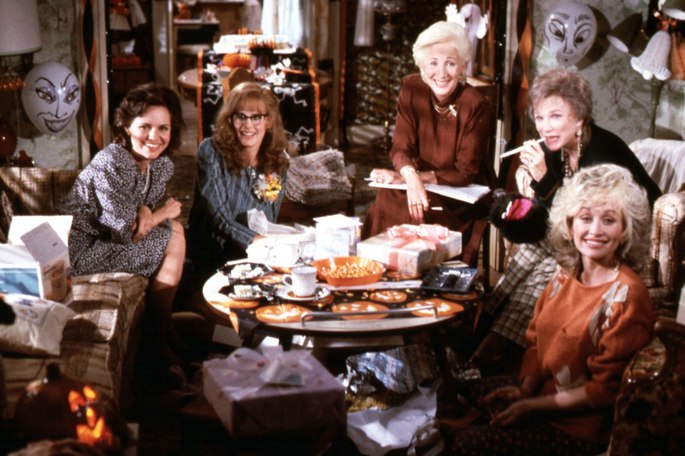 Genre: Drama, Comedy
Available on: Apple TV, Amazon Prime
This drama, with hints of comedy, tells of the connection of five women living in Louisiana.
We meet Anelle, a stylist; Truvy, the business owner that hires her; M'lynn and Shelby, mother, and daughter preparing for a wedding. And Clairee, the widow of the town's former mayor. During a beauty session, they all run into each other, soon discovering Shelby is diabetic, as she has a hypoglycemic attack at the salon.
Soon after, we see how Shelby decides to become a mother against her doctor's wishes, and the story of all these women unfolds against the risk of the news against the beautiful possibility of creating a new life.
M'lynn, Shelby's mother, can do anything for her daughter but has difficulty accepting her decision to become a mother knowing the risks.
28. Adrift (2018)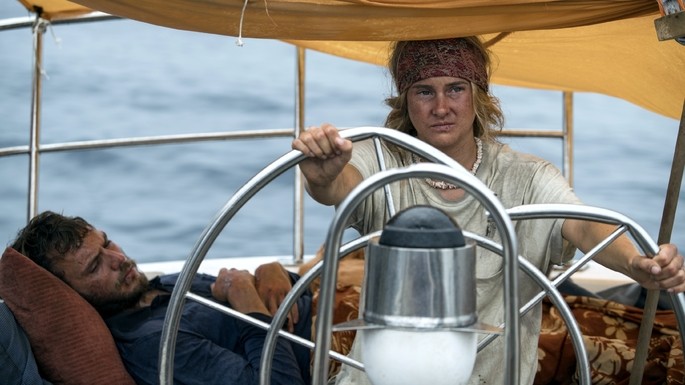 Genre: Romance, Drama, Biographical
Available on: Amazon Prime, YouTube Premium, Google Play
Tami Oldham Ashcraft survived a terrifying event in 1983 when she was left adrift during Hurricane Raymond. Her book, Red Sky at Mourning, inspired this feature film.
The story tells of the fight for the survival of Tami Oldham and her fiancé, Richard Sharp. Tami and Richard meet for their love of sailing, establishing a relationship. After accepting a yacht proposal to sail to San Diego, California, the couple embark on a journey that will change their lives forever.
Soon, Tami and Richard discover that a hurricane is coming, and despite warnings, they continue on their way into the sea. On the way, the storm alters its path, and they find themselves in the eye of the hurricane. Richard begs Tami to hide below decks, and after a pounding wave, Tami loses consciousness after hitting her head, and Richard falls into the water. A moving story of survival follows when all the odds are stacked against you.
29. The Boy in the Striped Pajamas (2008)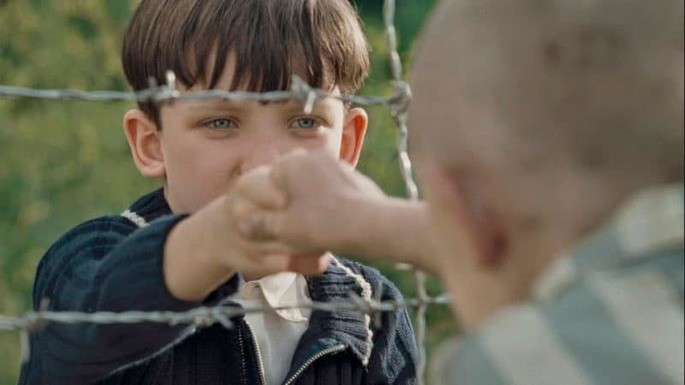 Genre: War, Drama
Available on: Amazon Prime, Apple TV
In this tragic story, we follow Bruno, a German boy. The film is based on 1942, and it all begins when Bruno and his family are transferred to Auschwitz since his father is an army major.
Bruno gets bored with his everyday life at home and begins to explore the vast fields that surround his house. Curious, he approaches one of the "houses" he can see from his window and meets a little boy who wears curious striped pajamas.
The boy tells him his name is Schmuel and about his life inside the place that Bruno thinks is a farm. But what Schmuel tells him is much more tedious for Bruno, and he begins to feel sad that the boy doesn't have much to do during the day. Soon, they establish a beautiful and innocent friendship, protecting them from the harsh reality surrounding them.
30. RENT (2005)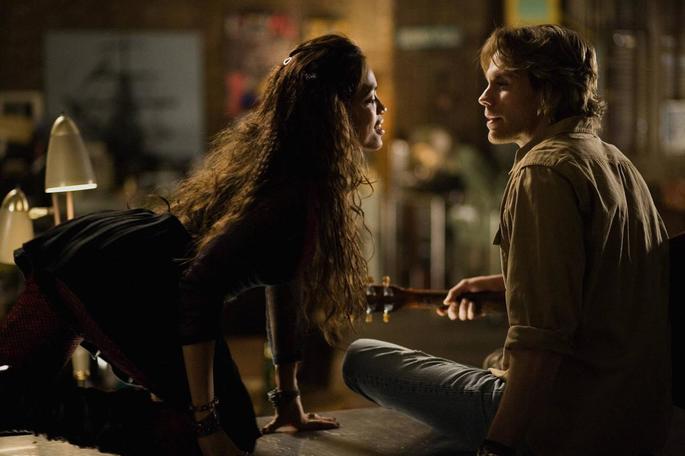 Genre: Romance, Drama, Musical
Available On: Amazon Prime, YouTube Premium, Google Play, Apple TV
This powerful musical follows a group of bohemian artists who find themselves at the height of the AIDS epidemic in the United States.
The protagonists are Mark and Roger, Mark is a filmmaker who constantly struggles with social pressure to write about superficial and empty subjects, and he dreams of one day making his film about something he is passionate about. Meanwhile, Roger is a musician who hasn't written songs for a year. Before, he was the successful singer of a rock band and shared a relationship with a drug addict, who infected him through a shared needle.
We soon discover that Mark and Roger rub shoulders with many bohemian artists who, some of them, are infected with AIDS, and Mark is one of the only characters who has not contracted the disease. We see the struggle with the disease, the tragic consequences it can bring, and their growth as people after meeting more characters who will significantly influence their lives.
31. Diary of a Passion (2004)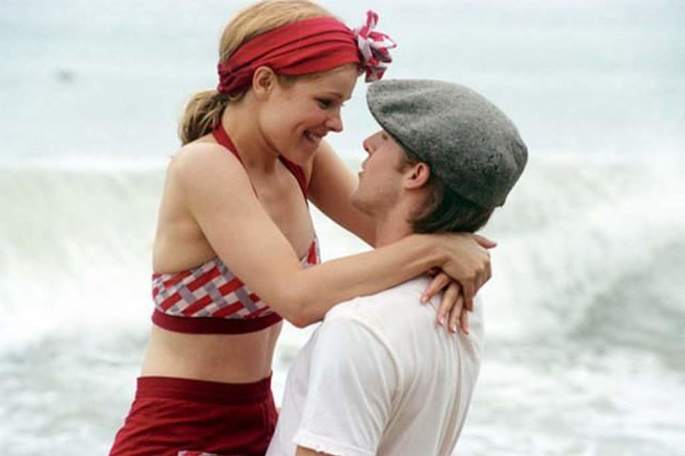 Genre: Drama, Romance
Available in: Not available on streaming platforms
One of the most moving love stories for the modern audience, also known as The Notebook.
Allie is from a high social class and is on vacation in Seabrook, North Carolina. During a night at a fair, she meets Noah Calhoun, a young man from the working class who immediately falls for her.
After much insistence, Noah manages to conquer Allie, and what follows is a stormy love full of passion. Both discover incredible compatibility, but their social classes separate them. Soon after, when Allie's mother finds out she is having an affair with a construction worker, she forbids her to see him.
But not only that gets in the way, but also, Allie will have to return to her hometown soon. But this vacation will leave a mark on her heart, and neither she nor Noah can forget each other.
32. Marley and Me (2008)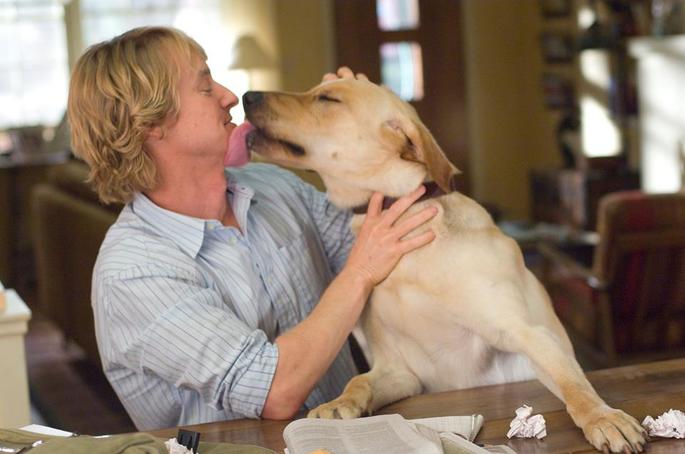 Genre: Romance, Comedy
Available on: Amazon Prime, YouTube Premium, Google Play, Apple TV.
Jenny and John are newlyweds, and little by little. They make their life in Palm Beach, where they have just moved. Now that they both have stable jobs and a long life ahead, John fears that Jenny will decide to have children soon since he doesn't feel ready.
When presenting this problem to his friend Sebastián, the man gives him excellent advice: have a dog. Soon after, they buy a labrador retriever, which becomes a mischievous and disastrous dog.
Despite their antics, they both have a great time with the dog, and it steals their hearts very quickly. Together they will discover that having a four-legged friend is magical in its own right.
33. Me Before You (2015)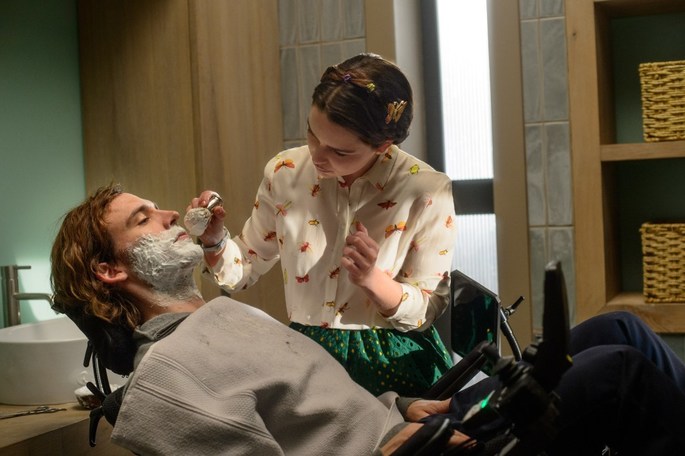 Género: Drama, Romance
Disponible en: Netflix, Amazon Prime, Apple TV, YouTube Premium, Google Play
Louisa Clark has a normal and humble life. She likes her work but feels like a failure compared to her sister, who is outgoing and just had a baby. When she becomes unemployed because the coffee shop she works at has to close, she looks for a job through an agency.
Since he has no education or qualifications, he is offered one job after another but fails to get a foothold. Finally, she finds a very particular offer: the care of a young man with a motor disability, named Will Traynor.
Will is a former athlete who suffered a motorcycle accident and seems to have decided to take his own life due to his circumstances. Her mother horrified at the prospect, hires Louisa in a desperate attempt to bring her some joy and lighten her grief. And sure enough, the girl and Will establish an emotional relationship that is not without difficulty due to Will's disability and disposition.
34. My Sister's Keeper (2009)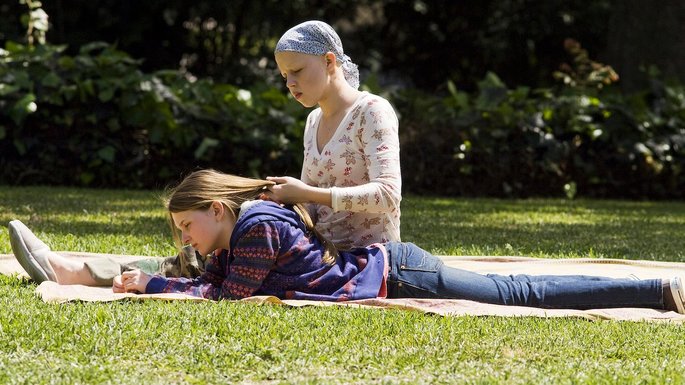 Genre: Drama
Available on: Amazon Prime
In this family drama, we meet Kate, a teenager diagnosed with leukemia when she was very young. Her parents, in a desperate attempt to save her life and following the recommendation of her doctors, perform in vitro fertilization to create a "savior baby", and Anna is born.
The purpose of Anna's existence was, in principle, to donate her umbilical cord to help cure her sister's cancer. Still, when this doesn't work out, Anna is the only one genetically compatible with her. This means that if she needed an organ donation, Anna would be the first on the list.
When Anna turns 13, she sues her family to be medically emancipated and not be forced to donate organs to her sister.
35. Forever Friends (1988)
Genre: Drama, Comedy
Available in: Not available on streaming platforms
Celia and Hilary will tell a story of a friendship that lasts through time and distance. Hilary and CC, as she likes to be called, met when they were little and supported each other.
The whole story reflects their years of friendship, from when they were very young to adulthood, when CC discovers that a disease can end her best friend's life. The story is narrated through CC's memories, showing a kind of diary about their friendship and their importance to each other.