Here are some great Android games to enjoy this year! Action games like Garena Free Fire and the mobile version of Call of Duty are quite popular.
If you're feeling nostalgic, you can also dive into the world of Saint Seiya Awakening: Knights of the Zodiac, based on the Knights of the Zodiac series. And of course, Among Us continues to be a big hit throughout the year.
Garena Free Fire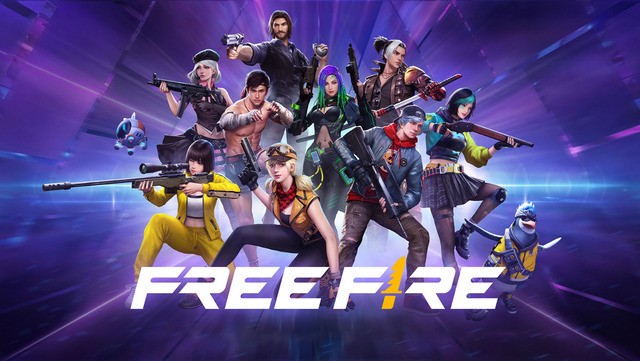 Style: Action
Free / Online
The game is in the Battle Royale genre and you parachute onto a paradise island to try to survive. The game is pretty fast. There are 49 rivals and a maximum of 10 minutes to complete the mission to eliminate all other opponents.
Genshin Impact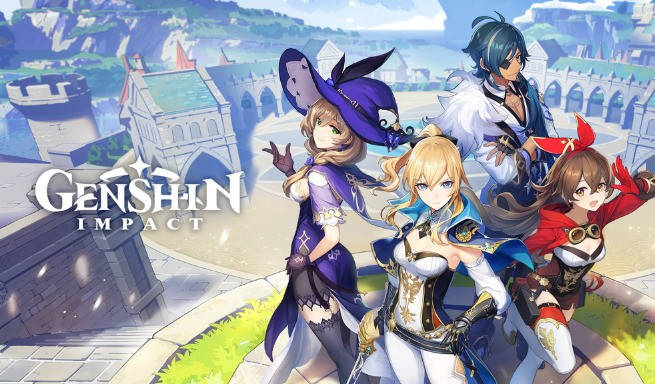 Style: Action, RPG
Free / Online
Set in a fantasy universe and having the anime style as its main characteristic, the game Genshin Impact has become one of the most popular and played games in the world in recent years. It offers an open world filled with quests, in which players can use magic to explore, fight and brave this universe. A multiplayer mode is available in the form of co-op. Up to four players can play together in the main world and join domains. Matching players can be done by requesting to connect with other players.
Marvel snap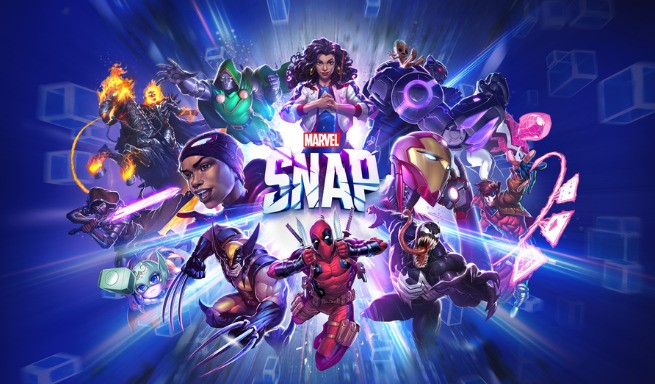 Style: Cards
Free / Online
"Marvel Snap" is a card game made by the same studio as the popular game Hearthstone. In it, you collect Marvel character cards to fight against other players. It's easy to understand and fast, each game lasts only 3 to 5 minutes. You'll love strategizing your hero cards to battle across different universes in this fun and addictive game!
Dislyte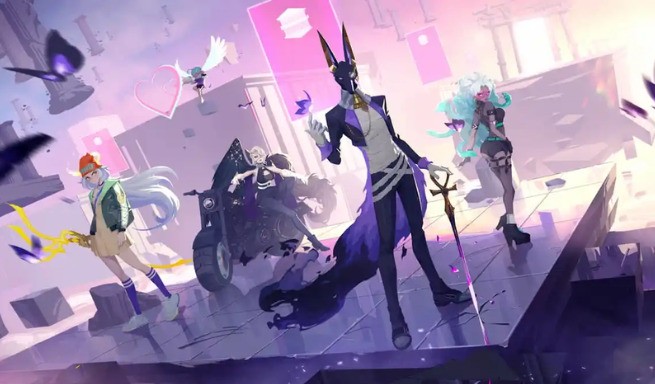 Style: Action, Adventure, RPG
Free / Online
Dislyte is a captivating strategy RPG featuring heroes from various mythologies, offering turn-based combat and action-packed animations. Control Espers, individuals with godlike powers, in tactical missions ranging from intense attacks to essential heals. With team switching and an immersive soundtrack, the game perfectly balances strategy and action.
Saint Seiya Awakening: Knights of the Zodiac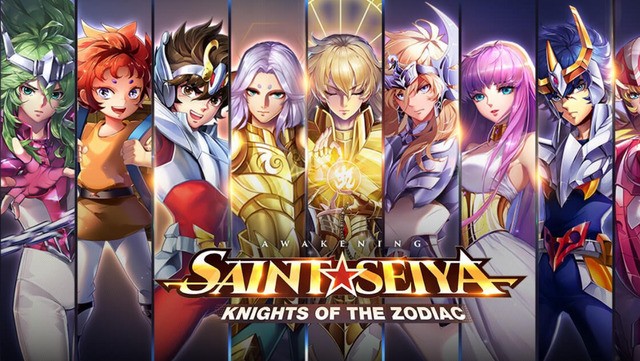 Style: RPG
Free / Online
Use strategy to assemble your team of Knights of the Zodiac and take part in incredible combats. The game is in 3D and both the soundtrack and the Japanese voice actors are original from the anime, that is, pure nostalgia.
Rocket League Sideswipe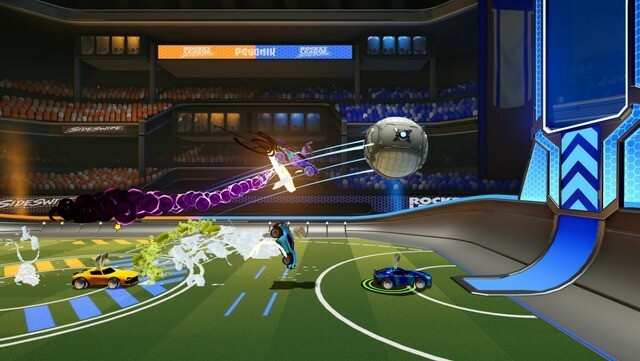 Style: Action, sport, cars
Free / Online
"Sideswipe" is a great game option for those who like sports and motor vehicles. An epic battle of turbocharged cars competing on a soccer field awaits you in this title available for Android. The matches take place one against one player or two against two players, which allows users to easily find opponents at any time of the day.
Rusted Warfare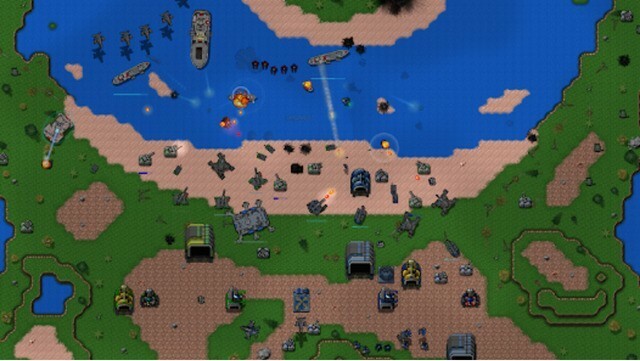 Style: Real-time strategy, multiplayers
Free / Online
"Rusted Warfare" is an excellent game option for those who enjoy versatile gameplay and fierce competitions in real time. Considered one of the best RTS games for Android, "Rusted Warfare" allows players to have real-time war competitions controlling tanks, ships and other heavy artillery.
Once Upon a Tower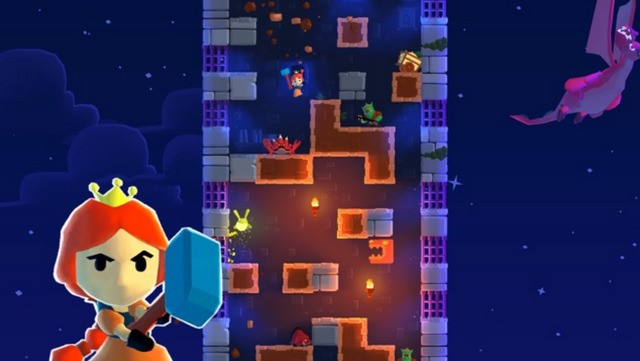 Style: action, stealth, escape from enemies
Free / Online
In this fun and exciting game for Android, classic fairy tales are turned inside out. In the game, the prince is dead and the princess must go down from her tower and face the most diverse monsters and escape. Another big enemy of this game is gravity itself. Collect coins and power-ups to escape the tower and score the highest possible score.
Among Us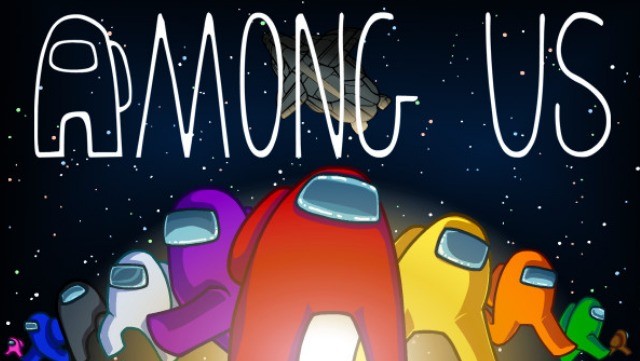 Style: Strategy
Online / Free
Game that was a phenomenon in 2020, Among US continues to gather thousands of people for fantastic strategy battles in 2021. The game consists of a group of online people gathered in a room, where two of them are randomly placed as imposters, capable of killing others characters throughout the games. The group gathers to point out who they think the imposters are. Lies, betrayals and a lot of strategy is what awaits you in Among Us.
PUBG Mobile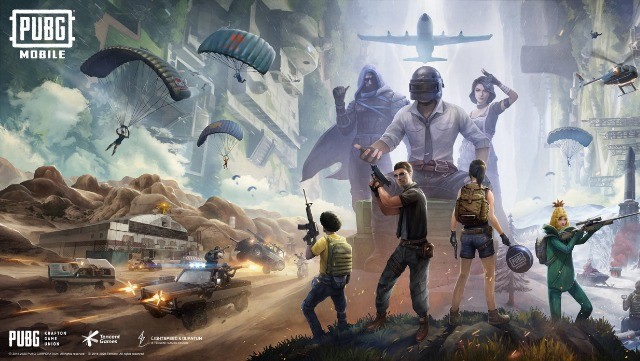 Style: Action
Online / Free
The famous game PlayerUnknown's Battlegrounds won an exclusively mobile version that pleased players around the world. In this battle royale that nobody can fault, you have the chance to try to survive in matches with up to 100 players.
The Room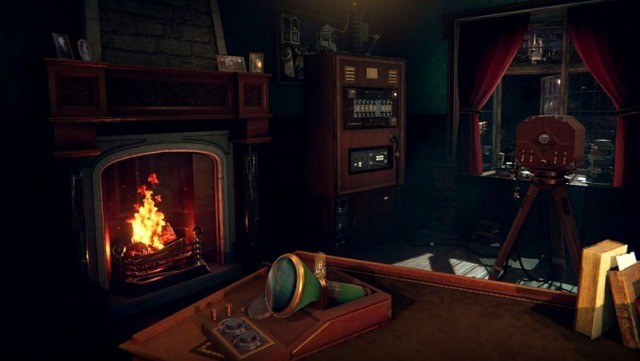 Style: Puzzle
Offline / Paid
In this immersive puzzle-style game, you have the chance to explore a space full of adventures and mysteries. The secrets hidden in The Room will leave you with goosebumps from beginning to end.
Shadow fight 3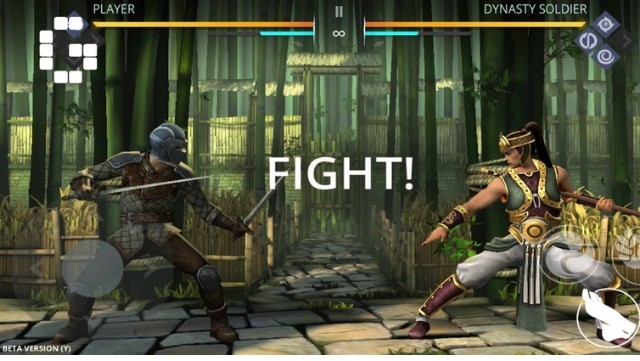 Style: Fight
On and offline / Free
With very well-developed graphics and detailed characters, Shadow Fight 3 provides players with great fights both in its offline version and in its online battles.
Call of duty mobile
Style: Action
Free / Online
It's the mobile version of the first-person shooter that was already a hit on the console version. Based on infantry combat in World War II, Call of Duty in the mobile variation has the same classic 5v5 combat mode and Battle Royale mode against 99 opponents.
Shadowgun Legends
Style: Action
Free / Online
In this shooting game with RPG elements, you are part of the Shadowgun squadron, whose objective is to defend the planet from alien attacks.
Mario Kart Tour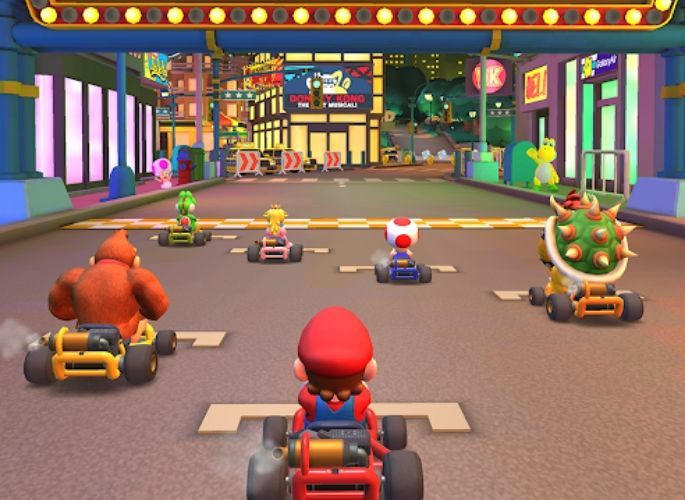 Style: Race
Free / Online
Nintendo's famous kart race on your mobile screen. Use bombs to disrupt your opponents' races and try to reach first place. The game has 24 character options to choose from, including Mario, Luigi, and Yoshi.
Tomb of the Mask: Color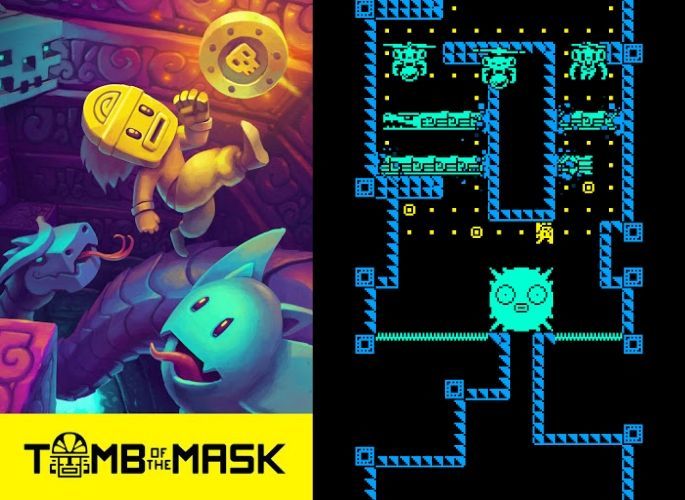 Style: Action
Free / Offline
Escape from enemies and traps in this labyrinth of tombs before you get hit by lava!
This game is ideal for anyone who has memorized all the Pac-Man levels and wants something in the same style.
Fun Race 3D
Style: Race
Free / Offline
Overcome obstacles in this parkour race to cross the finish line.
Subway Surfer
Style: Arcade‌
Free / Offline
Escape from the inspector, don't get hit and perform stunts while surfing on top of trains. The game usually has commemorative versions around the world, with scenarios from different places like Singapore and Mexico.
Tiles Hop: EDM Rush!
Style: Music
Free / Offline
You have to be quick to not make a mistake. Play your favorite songs by moving a ball between the keys.
Evertale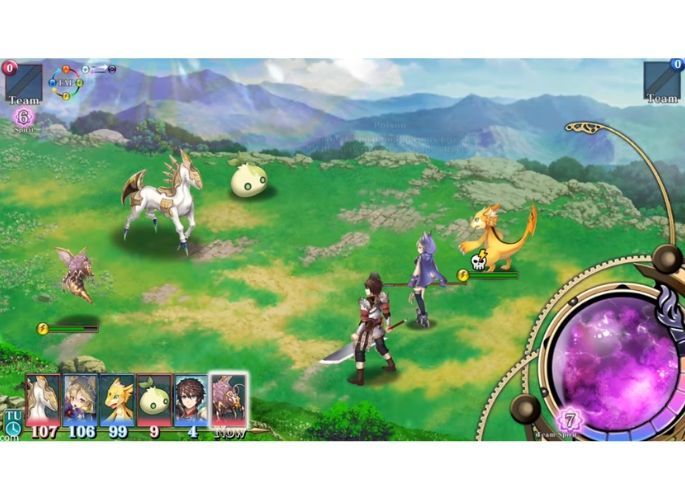 Style: RPG
Paid / Offline
This one is for those who like monster catching games, training and battles. It reminds me a little of Pokémon, but it has the advantage of being offline.
Sand Balls
Style: Puzzle (Puzzle)
Online / Free
Clear the way in the sand for the marbles to find the right path to the truck.
paper.io 2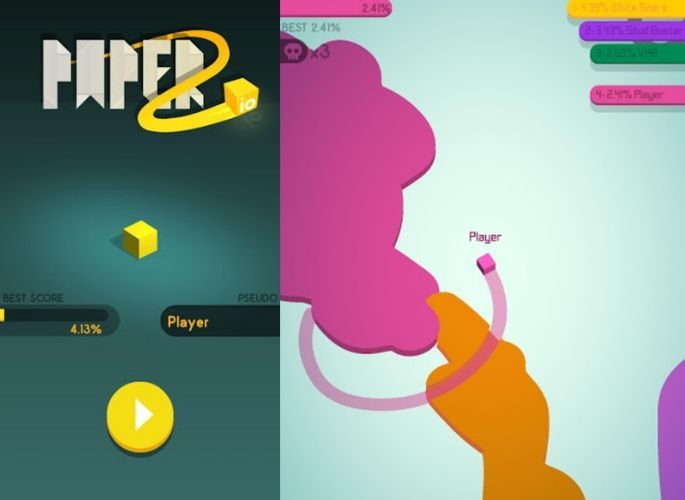 Style: arcade
Online / Free
Various colored blocks trying to conquer your space. Try to dominate the largest area while not getting hit by your opponents.
Brawl Stars
Style: Action
Online / Free
In this 3v3 multiplayer battle game, each character has a special skill that is developed throughout the game. The game's sounds and effects are pretty over the top, but they serve to keep the game lively.
Lords Mobile: Battle of the Empires
Style: Strategy
Online / Free
Several aspirants to the throne battle for the kingdom, facing opposing armies and also creatures of the underworld.
Pokemon go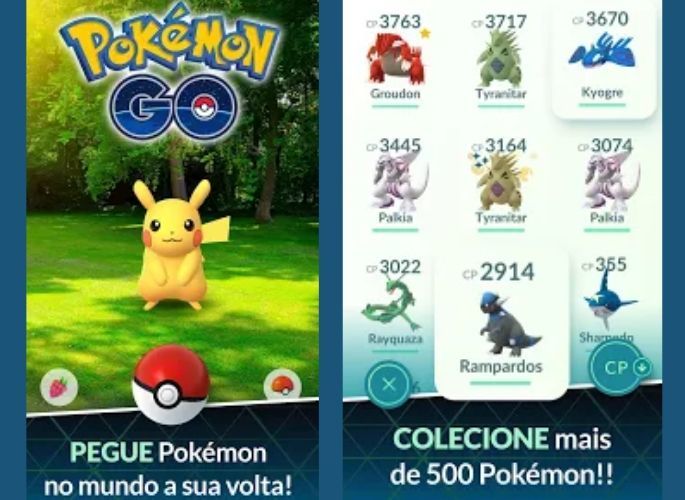 Style: Adventure
Online / Free
If your dream has always been to be a Pokémon master, all you need is a cell phone with internet, camera and GPS for your dream to come true. That's the idea behind the game, which uses augmented reality to make you walk around in search of little creatures called Pokémon. Capture little monsters, train them and use them in battles against trainers from opposing teams.
The most downloaded paid games on the Play Store
Sometimes we need to understand that fun is an investment, so we selected the paid games with the most downloads this year.
Stardew valley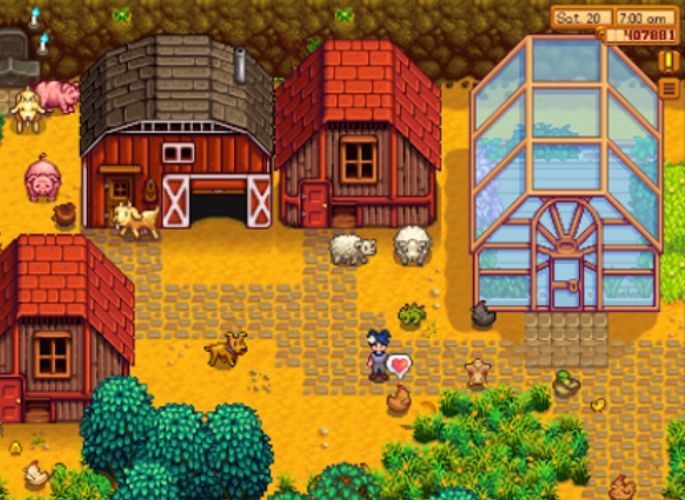 Style: RPG
Online/Offline
Clearly inspired by the other hit game Harvest Moon, this game is a mix between RPG and farm simulation game that immerses you in the rural world and the lives of the characters it creates.
RFS – Real Flight Simulator
Style: Simulation
Online/Offline
Pack your bags, put on your cap and take off anywhere in the world in this high definition flight simulator. It feels so real, so real, you might forget you're not in heaven.
Minecraft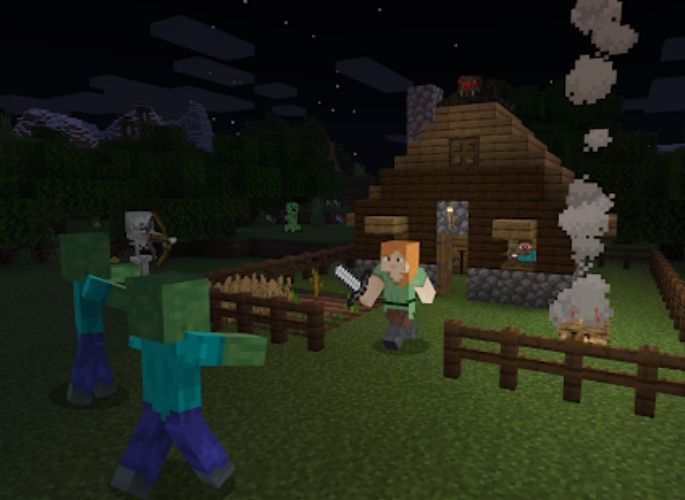 Style: arcade
Online/Offline
Price: BRL 19.99*
Block building, block exploration, block people, block pigs, all very peaceful. Or not. What matters is that it's in blocks.
Grand Theft Auto: San Andreas
Style: Action
Online
GTA is the style of game that makes your neighbor say that "young people are badly influenced by these video games". In a neighborhood plagued by drugs and gangs, how do you get away with a false murder charge? Perhaps committing some.
Kingdom Rush Frontiers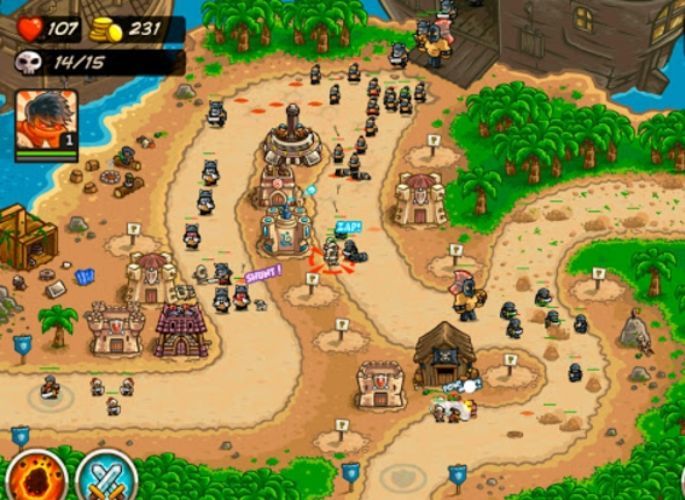 Style: Strategy
offline
Use strategy and speed to defend your towers from attacking dragons, aliens and other strange beings.
*Prices were consulted in November 2019