Video games come in all kinds of genres, and one popular type is the farming simulator. These life simulators offer a relaxing and enjoyable experience, immersing players in farming and agriculture.
One such game that has captured the hearts of many gamers is Stardew Valley. In this game, players take on the role of a farmer and can spend hours tending to their crops and caring for their farm. It's a peaceful and enjoyable experience that has gained popularity in the gaming community.
If you're interested in farming games and want to learn more about Stardew Valley, read on to discover what makes this game so special and why it has become a hit among players.
Stardew Valley is a popular indie game available on various platforms. It's similar to classic farming games like Harvest Moon, where the focus is on farming and making money, and building relationships with the people in the village.
In the game, you inherit a farm from your grandfather, and you can grow crops, take care of animals, and help the villagers with their tasks and challenges. You also have a special project to renovate the cultural center of Stardew Valley.
One exciting aspect is that you can form romantic relationships with certain villagers like in Harvest Moon. Whether you enjoy the peacefulness of repetitive actions or the satisfaction of completing goals set by villagers, Stardew Valley will meet your expectations.
Now, let's get into the list of games similar to Stardew Valley. Are you ready? Let's begin!
Games Like Stardew Valley
1. Terraria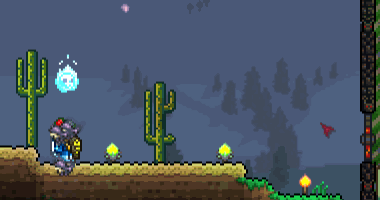 Terraria is a life-simulation and construction game that was released in 2011. While it's not solely focused on agriculture like Stardew Valley, you can still choose to take care of crops if you like. The game was originally for PC but is now available on other platforms.
In Terraria, you enter an open world where you can do whatever you prefer. You can focus on building and decorating your house or explore the world and gather different materials. It's all up to you and your creativity.
Compared to Stardew Valley, Terraria offers more action, so if you're looking for a game with excitement and adventure, this might be the perfect choice.
2. Voodoo Garden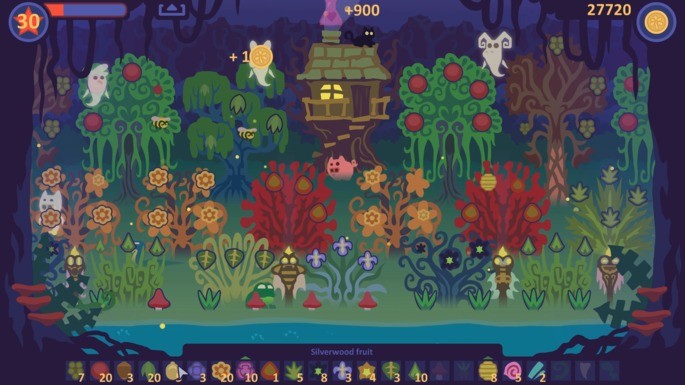 Voodoo Garden is not your typical garden or farm game. Instead of growing regular fruits and vegetables, you cultivate herbs, vegetables, and bushes to create occult items. You can even catch swamp animals to use in making voodoo magic products.
One exciting feature is that you can have pets accompanying you, but you might also have to sacrifice them for magical advantages. It's a unique blend of a farm simulator with a touch of magic and enchantments.
In Voodoo Garden, you'll get to explore the world of voodoo magic and see how it all works, maybe even learning a thing or two about this mystical practice. It's a fun and intriguing game offering a different take on traditional farming.
3. Don't Starve Together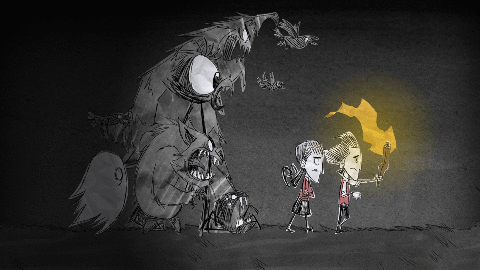 Don't Starve Together This is the most requested version of the previous game, Don't Starve. Why? Because it's multiplayer. Don't Starve Together It's a dark-themed survival game. The challenge is to survive as long as possible, and this solo survival mode culminates when the main player dies.
The open-world mode allows players to control what happens and shape it depending on their playing style. And, as a tip, if you haven't played, you should know that food is the primary key of the game, so having a couple of farms close to your camp is crucial. (And that's the reason why it's on this list)
4. My Time at Portia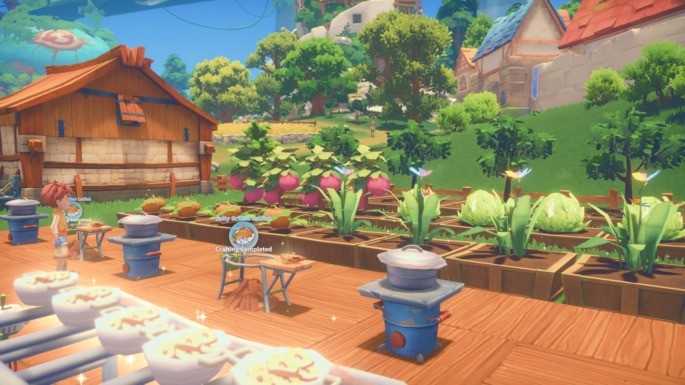 Returning to the premise that we are looking for a game strictly about keeping a farm, My Time at Portia offers an immersive world called Portia. Allí, the players must restore their priest's taller that is in abandonment, and on the way, plant crops, fill commissions, and raise animals.
The game may seem repetitive initially, but it also has a socialization system where you can make friends with all residents. This allows you to complete tasks faster to restore taller. Depending on how you play, you can have the option to level up your character and specialize in crafting tools, combat, or social skills.
5. Farming Simulator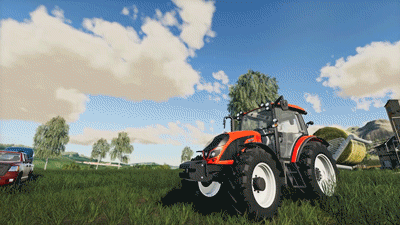 This successful saga of games has been running since 2008, and it is the most "pure" farm simulation game we could ever find. They are based on the task of maintaining the farm, and they follow the player while cultivating their crops and raising animals, in addition to selling the products they obtain for working on the farm.
This saga is perfect for people looking for the most severe experience of a farm.
6. Animal Crossing: New Leaf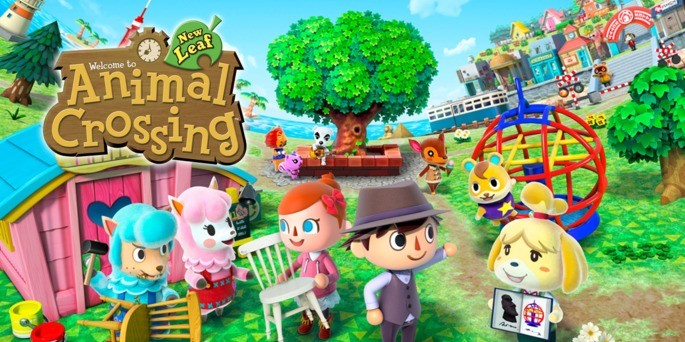 Animal Crossing: New Leaf It's not just a farm simulator. It's a life simulator where you can do whatever you want. It is one of the genre's classics, and it has prevailed as one of the most important examples of life simulators.
In the case of New Leaf, you are the mayor of a small city with few tourists. However, your work will be to transform this small city into a natural paradise that attracts tourists.
Your job is to establish the rules and regulations of the town and create new historical places, bridges, public centers, and infrastructure that increase the value of the city. You can invite your friends to your village multiplayer, and they will enjoy evaluating what they have distinguished to improve their cities.
7. Story of Seasons: Trio of Towns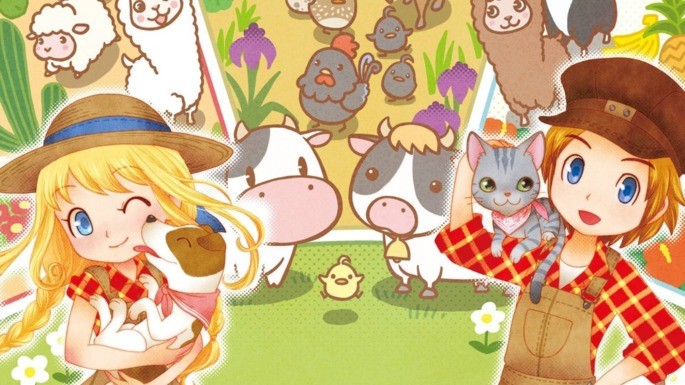 This title is a successor to the series of Harvest Moon and is a refined version of itself. In it, you are a young farmer without experience who has to start cultivating his lands. It's much faster than conventional farm games since the time doesn't pass so slowly.
It also counts with the socialization part, where you can choose a favorite character to marry with him and start a family while you take care of the farm and the animals at home. And, you also have a new day work mode where you can earn extra money.
Once you overcome the tedious tutorial that constantly forms part of these games, your life on the farm starts to flourish, and the game passes much more entertainingly.
8. Staxel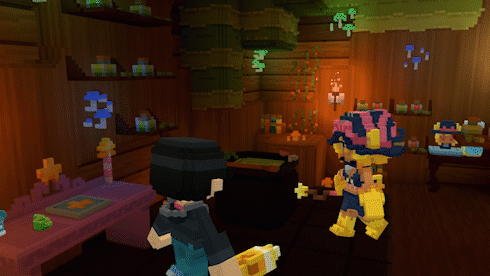 Luego de que juegos como Minecraft dominated the public's attention. It was to be expected that a game would emerge that clarified the idea of ​​having a farm with the aesthetics of Minecraft. From there, salio Staxelwhere RPG elements are found, such as Minecraft, and social and agricultural aspects, such as Harvest Moon.
It is also in your favor that time passes much more quickly, and do not waste time waiting for things to pass, in addition to the fact that the RPG aspect can offer other things that give more entertainment and dynamism to the game.
9. Moonlighter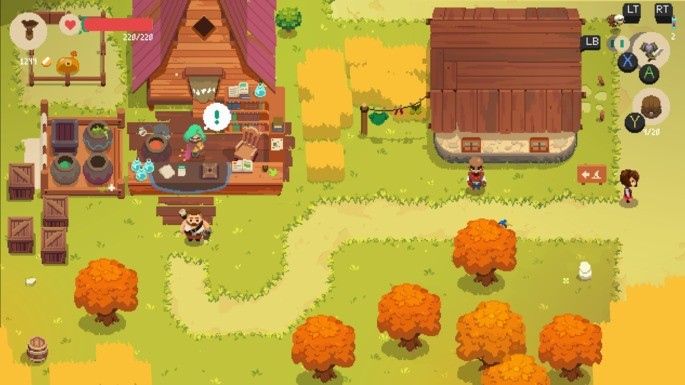 This game does not have an element of agriculture, but it deals with the most fun part of it: the sale and exchange of goodies obtained by hard work. Moonlighter, you are the dueño of a store inherited from you, and from there, you become an adventurer who explores different caves to obtain different artifacts to sell in the store.
The game progresses quickly and smoothly, being extremely difficult at times since you have to plan your visits to the caves very carefully, since if you lose all your HP, you will lose all the objects you found during your visit, and you will have lost a whole day of work. It gets repetitive at times, but the dynamism of the sales part is improving and becoming something interesting that eventually catches you to keep playing.
10. Hay Day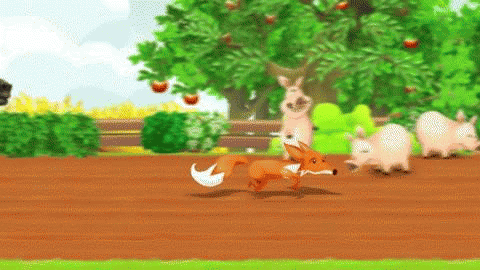 Hay Day It is one of the few entries on this list that is only to play on the phone and is available for Android and iOS. However, the game is extremely popular and has enough characteristics to make it enter a farming simulator's qualification. You can sell crops, build villages, and ship by boat or truck.
Discover a simpler life, care for your farm, and do business with your friends and neighbors. It's a very special place. No llueve, pero las cosechas son sensationales. Share your farm with the most charming animals and prepare for the harvest of the Siglo.
11. Graveyard Keeper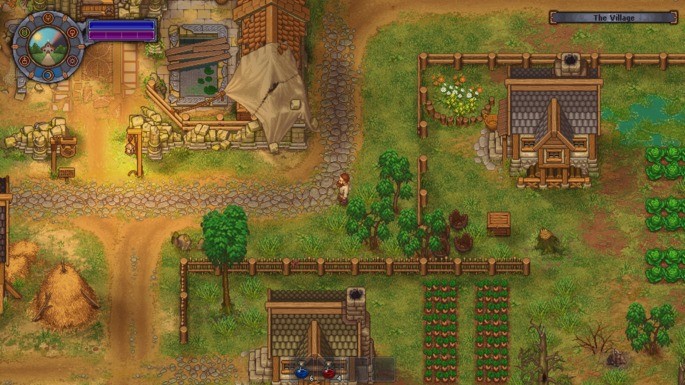 In the case of Graveyard Keeper, we are giving a more open meaning to agriculture, and we lean a little more towards life as such, but we couldn't let it pass. This game is extremely curious, where you are the caretaker of a cement plant, and you have to make management decisions that could be, let's say… unethical. To compare it with stardew valley, it is addictive, fun, and contains exciting modes that make the game never become boring.
Graveyard Keeper is a unique game, according to its developers. It's a medieval cemetery management simulator where you must build and manage your cemetery. You'll need to find ways to cut costs, invest in other businesses, and make the most of the resources you discover.
The game revolves around capitalism and the pursuit of a thriving business. But interestingly, it's also a love story, adding an emotional touch to the gameplay. So, in Graveyard Keeper, you'll experience a mix of business strategy and heartfelt storytelling.
12. World's Dawn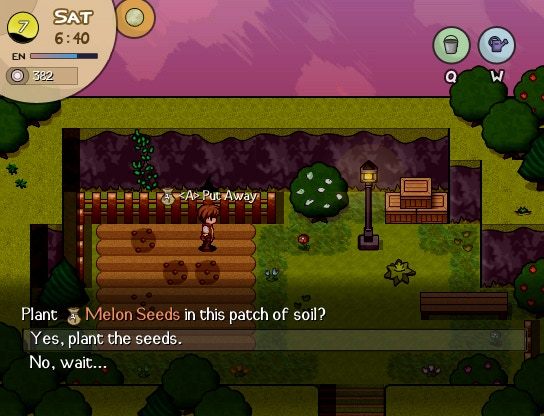 If he has called him Harvest Moon best written, is to say, with a story best developed. World's Dawn counts with all the elements of the charming farming simulators, the socialization, the possibility of finding a pair, the harvests, the pets, festivals, etc.
In addition, the characters with whom they interact are extremely pleasant and engaging, which makes history something particular every time you play it.
13. Yonder: The Cloudcatcher Chronicles
Yonder: The Cloudcatcher Chronicles is a game that is the perfect combination of Breath of the Wild y Harvest Moon, which means that it offers players the perfect combination of a relaxing open-world adventure and a farming simulator.
The game presents an open and vibrant world with many things you can discover. It also has an RPG-like character customization option. It supports creation and construction and, obviously, agriculture. They allow you to follow the search line and go where it takes you, or you can spend your time doing what you want in the open world without the game pressing you to complete missions. The best part of the world opens in Yonder: The Cloudcatcher Chronicles. However, it is dynamic and keeps changing according to the seasons. This makes the game much more immersive and fun to play.
14. Plant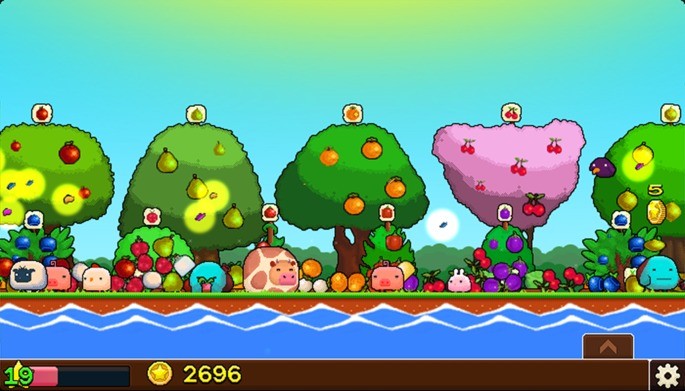 Plantera It's a beautiful game of gardening and agriculture where you grow your fruits, trees and raise animals simultaneously. The beautiful graphics will keep you immersed for a long time. You have to expand your garden and, in doing so, you will also attract these friendly helpers who will help you plant and harvest your crops.
You can also sew yourself or let your helpers do these manual things while investing in better crops and building a better farm. Even when you leave the game, the helpers will continue to work, and you will get gold when you return. This game is for you if you call attention to the adorable graphics.